The Carolinas Center for Surgical Outcomes Science is a division in the Department of Surgery that provides research and quality improvement, analytics, data, and education services to surgical faculty and learners.
We specialize in applying advanced data analytics and artificial intelligence methodologies to solve problems in surgery, as well as the fundamentals of surgical research including statistics, study design, education, and writing. CCSOS can helps surgical scientists and medical trainees with anything related to surgery research, data entry & analysis, advanced analytics, artificial intelligence, and eliminating care variation
Our team of PhD and Masters prepared surgical scientists are here to support all research in the Department of Surgery. Please contact us at CCSOS@AtriumHealth.org or stopping by our offices in the Research Office Building, Suite 306 for more information.
Learn More About Surgery at Atrium Health
Meet the Team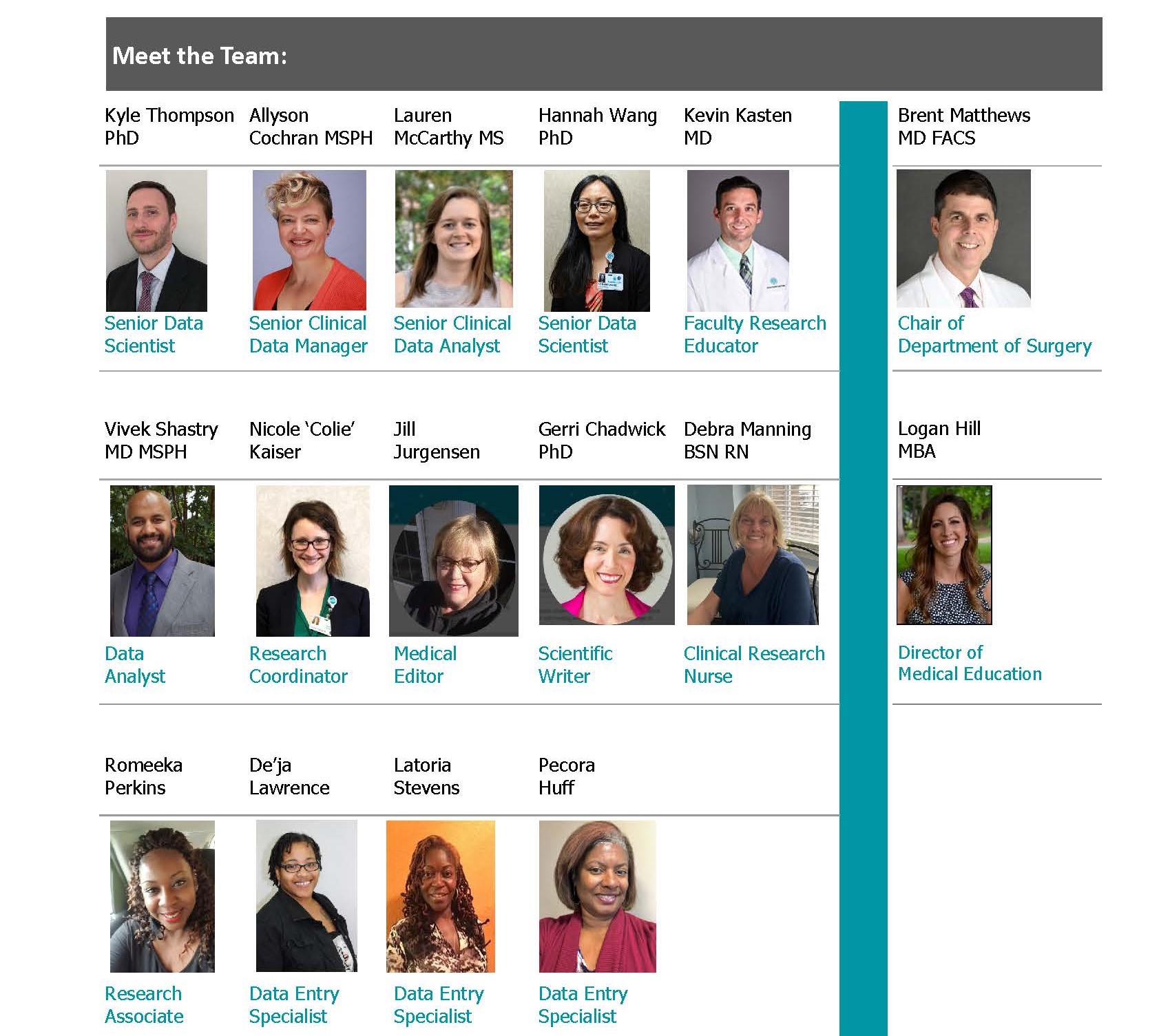 Our Mission: Optimize Care Delivery by eliminating variation in care and improving clinical outcomes through innovative data analytics and surgical learner-lead initiatives supervised by surgical scientists