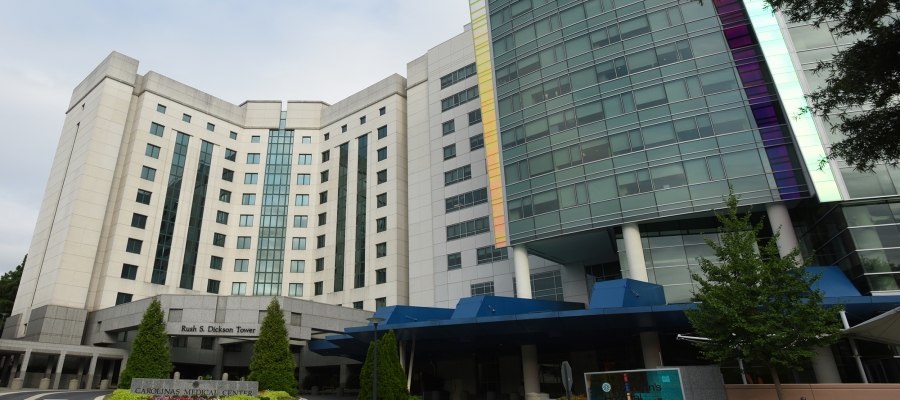 Atrium Health to Lift Visitor Restrictions Due to Flu
03.29.2019
Atrium Health Alert |
Atrium Health News
CHARLOTTE, N.C., March 28, 2019 – Effective at 7 a.m. on Friday, March 29, flu restrictions for visitors 12 and under will be lifted at Charlotte-area Atrium Health hospitals. A significant drop in the number of patients being seen with flu-like symptoms prompted the change.

Atrium Health is joining Novant Health, Cone Health, Wake Forest Baptist Health and Randolph Health in lifting the restrictions at the same date and time to prevent confusion among the public and to avoid a patchwork of varying restrictions. This unified response helps better control the spread of flu throughout the region.
Hospitals affected by the tighter visitation policy are: Atrium Health's Carolinas Medical Center, Atrium Health's Levine Children's Hospital, Atrium Health's Levine Cancer Institute, Carolinas Medical Center-Mercy, Carolinas HealthCare System NorthEast, Atrium Health Pineville, Atrium Health Union, Atrium Health University City, Atrium Health Lincoln, Atrium Health Cleveland, Atrium Health Kings Mountain, Atrium Health Anson, Carolinas HealthCare System Blue Ridge, Carolinas HealthCare System Stanly, Carolinas HealthCare System Behavioral Health-Charlotte, Carolinas HealthCare System Behavioral Health-Davidson, Carolinas Rehabilitation-Charlotte, Carolinas Rehabilitation-NorthEast, Carolinas Rehabilitation-Mt. Holly, and Atrium Health Pineville Rehabilitation Hospital.
Despite the decline, Atrium Health is asking individuals of all ages who are experiencing flu-like symptoms to help control the spread of the illness by not visiting patients in the hospital. Symptoms include: fever, headaches/body aches/pain, cough or sore throat, stuffy or runny nose, chills, fatigue, nausea, vomiting and/or diarrhea. Atrium Health teammates who provided a medical or religious exemption and did not receive the flu vaccine will continue to wear masks when providing direct patient care until the end of flu season is declared.

To reduce the odds of getting the flu, Atrium Health recommends frequent handwashing with soap or use of an alcohol-based hand sanitizer, not touching eyes, nose or mouth with hands, and getting an annual flu shot.

Most people with the flu have mild illness and do not need medical care. If you have flu symptoms, in most cases you should stay home and avoid contact with other people. Flu sufferers should rest, drink fluids and take ibuprofen or acetaminophen to reduce minor pain or fever.

If you are concerned about the severity of your symptoms, contact your healthcare provider or start a video visit or eVisit. The emergency department should only be used for people who are very sick such as those with difficulty breathing, chest pain, confusion, severe vomiting or signs of dehydration.

About Atrium Health
Atrium Health, previously Carolinas HealthCare System, one of the nation's leading and most innovative healthcare organizations, provides a full spectrum of healthcare and wellness programs throughout the Southeast region. Its diverse network of care locations includes academic medical centers, hospitals, freestanding emergency departments, physician practices, surgical and rehabilitation centers, home health agencies, nursing homes and behavioral health centers, as well as hospice and palliative care services. Atrium Health works to enhance the overall health and well-being of its communities through high-quality patient care, education and research programs, and numerous collaborative partnerships and initiatives.
###