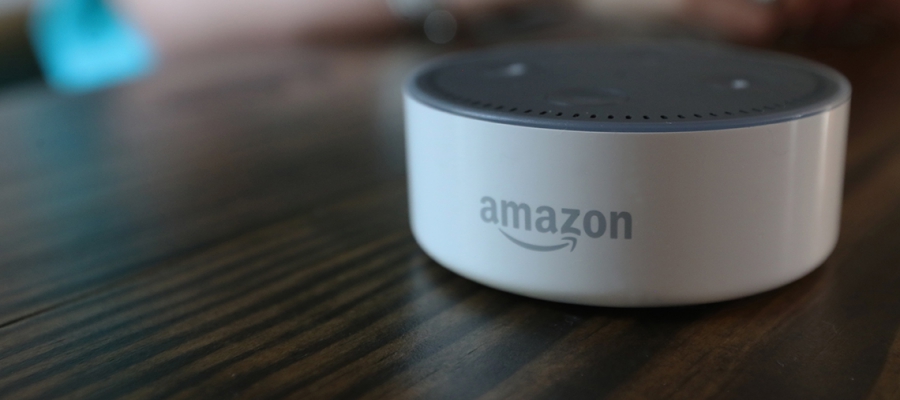 "Alexa, Find the Nearest Atrium Health Urgent Care"
04.08.2019
Atrium Health News
CHARLOTTE, N.C., April 8, 2019– Atrium Health patients will now be able to use Amazon's electronic voice system Alexa to not only locate the nearest urgent care and emergency department,but now will be able to reserve a spot at an urgent care location as well.
Once the Atrium Health skill is enabled on their Alexa device, patients just need to say, "Alexa, open Atrium Health." Alexa will respond and guide a patient through the process of reserving a spot at one of Atrium Health's 31urgent care locations. Patients can also get wait times at urgent cares or emergency room facilities, as well as phone numbers or urgent care hours.
Providing this skill through voice technology is part of Atrium Health's commitment to making healthcare easier to access and manage. Atrium Health is one of a few healthcare providers in the nation with Alexa "skills."
"Our goal at Atrium Health is to provide our patients with the best care when and where they need it," says Rasu Shrestha, M.D., MBA, EVP and Chief Strategy Officer at Atrium Health."Voice is an interactive technology that our patients are already using in many aspects of their lives. The use of this exciting technology is part of our commitment at Atrium Health to provide access to care in a way that is most convenient for them."
Teaming up with Amazon Alexa was a natural fit for Atrium Health as developing new voice skills advances the mission to provide health, hope and healing for all.
Over the last several years, Atrium Health has provided new, easier ways to access care, from live video visits, to eVisits answered within hours, online scheduling for doctors' and urgent care visits and the MyAtriumHealth portal which provides patients with their doctors' notes and lab and test results. Atrium Health has also used virtual care technology to increase access to behavioral health services, as well as improved access to world-class clinical services such as the latest cardiac imaging and early cancer clinical trials. These are just some of the technological advances Atrium Health has made to provide exceptional, convenient care for its patients.
About Atrium Health
Atrium Health, previously Carolinas HealthCare System, one of the nation's leading and most innovative healthcare organizations, provides a full spectrum of healthcare and wellness programs throughout the Southeast region. Its diverse network of care locations includes academic medical centers, hospitals, freestanding emergency departments, physician practices, surgical and rehabilitation centers, home health agencies, nursing homes and behavioral health centers, as well as hospice and palliative care services. Atrium Health works to enhance the overall health and well-being of its communities through high-quality patient care, education and research programs, and numerous collaborative partnerships and initiatives.