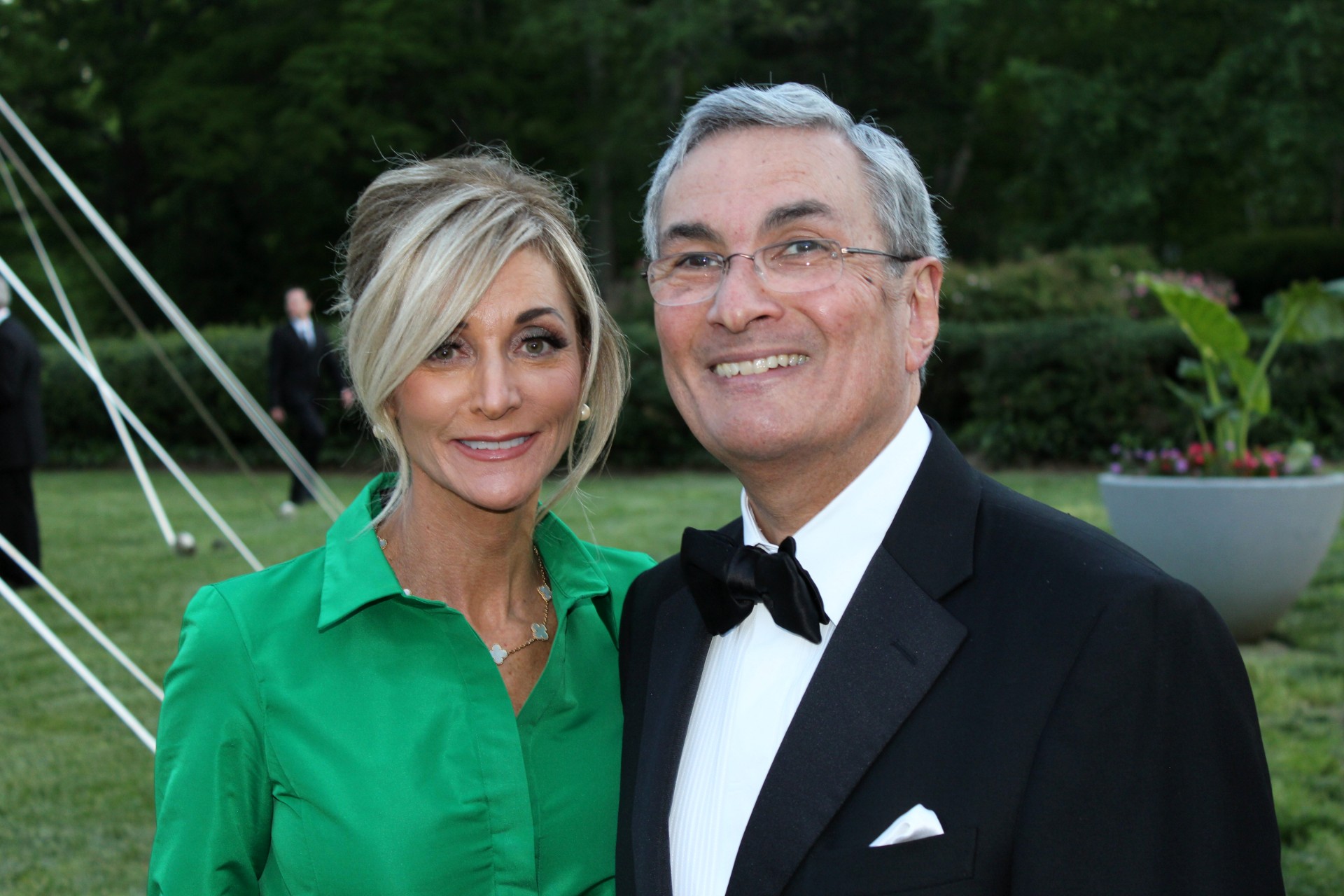 World Affairs Council of Charlotte Honors Levine Cancer Institute President Derek Raghavan
05.29.2019
Atrium Health News |
Cancer Care |
Levine Cancer Institute
CHARLOTTE, N.C. May 29, 2019 – The World Affairs Council of Charlotte honored Derek Raghavan, MD, president of Atrium Health's Levine Cancer Institute on May 29, 2019, as the 2019 World Citizen for his role in enhancing Charlotte's global standing in the world through his leadership at LCI and his innovative approach to cancer treatment, patient care and oncology research. In addition, the event will recognize Dr. Raghavan's community contributions to this region that has helped make Charlotte and the areas surrounding it a world-class place to live and work.
As a citizen of the world, Dr. Raghavan spent his formative years in places like Buenos Aires, Argentina, Vienna, Austria, Karachi, Pakistan, and Sydney, Australia, courtesy of a diplomat father and a radiographer mother. He completed his medical degree in Australia before pursuing his doctorate's degree at the University of London after which he completed his post-doctoral research at the University of Minnesota.
When he returned to Australia, he developed a new paradigm of front-line chemotherapy for bladder cancer, accompanied by the development of a series of preclinical models of the variability of behavior and response to treatment of bladder cancer and prostate cancer. Dr. Raghavan eventually relocated to the United States in 1991 where he served as chair of the National Cancer Institute Cancer (NCI) Clinical Investigations Review Committee, chair of the Veterans Administration Merit Review Board in Oncology and a member of the FDA Oncology Drug Advisory Committee and the NCI Clinical Oncology Review Section.
Before coming to Levine Cancer Institute in 2011, he served concurrent appointments as chairman and director of the Taussig Cancer Center at Cleveland Clinic and as the chair in Transitional Cancer Research for the M. Frank and Margaret Domiter Rudy Institute.
With more than 25 years of senior level oncology experience internationally and locally, Dr. Raghavan's pragmatic leadership at Levine Cancer Institute has brought accessible and exceptional community-based care to regional patients; enviable career paths for members of his team; and innovative perspectives to groups far from medicine, like the Charlotte Symphony Orchestra (the Board he chairs), which brings together internationally acclaimed talent and music to the Queen City and serves as a resource to the growth of arts and culture in our region.
The World Citizen Award Diner is hosted at the Hilton Charlotte Center City on May 29 with a reception that begins at 6 p.m. followed by dinner at 7:15 p.m. Additional details regarding the event are available at www.worldaffairscharlotte.org. This event is sold-out, but guests may be placed on a waitlist for the event by calling 704-687-7762.
About World Affairs Council of Charlotte
The World Affairs Council of Charlotte (www.worldaffairscharlotte.org) is a non-profit, non-partisan organization supported by contributions from individuals, corporate members and foundations. Serving as a regional center for education and discussion of world affairs, WACC seeks to provide leadership for global thinking. WACC believes a broad perspective is necessary for effective competition in the global economy and for responsible citizenship in an increasingly interdependent world.
About Derek Raghavan
As the leader of Levine Cancer Institute, Dr. Raghavan has pioneered an innovative approach to cancer care that eliminates the natural barriers to top-quality care, such as culture, access and distance from clinical and research sites. Before coming to Levine Cancer Institute, he served concurrent appointments as chairman and director of the Taussig Cancer Center at Cleveland Clinic and as the chair in Transitional Cancer Research for the M. Frank and Margaret Domiter Rudy Institute. As an internationally renowned cancer researcher and medical oncologist, Dr. Raghavan has edited nine textbooks, published more than 300 papers in peer-reviewed journals, served on editorial boards of numerous medical journals and been a principal investigator for more than a dozen major research grants.
Atrium Health
Atrium Health (formerly Carolinas HealthCare System), one of the nation's leading and most innovative healthcare organizations, provides a full spectrum of healthcare and wellness programs throughout North and South Carolina. Its diverse network of care locations includes academic medical centers, hospitals, freestanding emergency departments, physician practices, surgical and rehabilitation centers, home health agencies, nursing homes and behavioral health centers, as well as hospice and palliative care services. Atrium Health works to enhance the overall health and wellbeing of its communities through high quality patient care, education and research programs, and numerous collaborative partnerships and initiatives. www.atriumhealth.org.