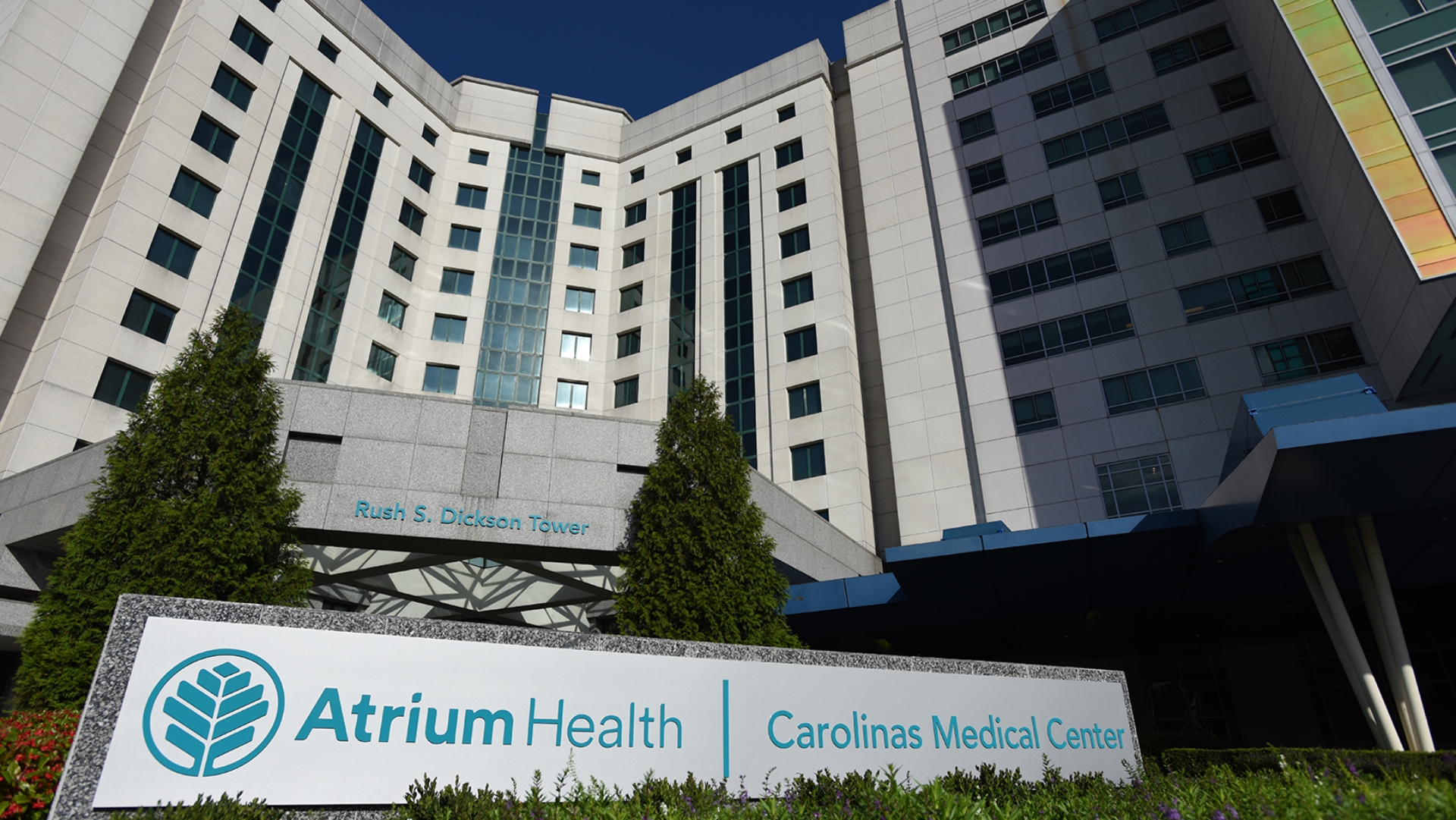 Atrium Health's Carolinas Medical Center Named 'Best Hospital' in Charlotte
07.30.2019
Atrium Health News |
CMC News
U.S. News & World Report Recognizes High-Performing Specialties Across Three Atrium Health Facilities

CHARLOTTE, N.C., July 30, 2019 – For the third consecutive year, Atrium Health's Carolinas Medical Center was recognized as the "Best Hospital" in the Charlotte Metro region by U.S. News & World Report's annual hospital rankings.
Carolinas Medical Center was also recognized for high-performing programs in Cancer, Gastroenterology & GI Surgery, Orthopedics and Urology. Atrium Health Union and Atrium Health's Carolinas HealthCare System NorthEast were recognized for high-performing programs in Heart Failure, with NorthEast receiving additional recognition for the Chronic Obstructive Pulmonary Disease (COPD) program. In June, Atrium Health's Levine Children's Hospital was ranked among the Top 50 children's hospitals by U.S. News & World Report in seven specialties.
"Achieving the 'Best Hospital' ranking for three years running is a testament to our incredible care teams at Carolinas Medical Center, where world-class, compassionate care has been provided for more than 75 years," said Vicki Block, Atrium Health Central Division President. "The credit for this recognition belongs to our patient-centered care teams, from our dedicated nurses, physicians, advanced practice practitioners to the members of the administration and to all of the teammates who ensure our patients have the best possible experience not just at Carolinas Medical Center but across our entire system."
The annual U.S. News & World Report Best Hospitals rankings are designed to help guide patients to the best medical care available in the country and evaluate more than 4,500 medical centers nationwide.
The largest hospital in the region, Carolinas Medical Center connects patients to expert care across the continuum. Carolinas Medical Center serves as the region's only Level 1 Trauma center and is an approved transplant center for heart, kidney, pancreas and liver, performing more than 200 transplants annually. It also serves as one of North Carolina's five Academic Medical Center Teaching Hospitals, providing residency training for more than 200 physicians in 15 specialties.
The U.S. News Best Hospitals methodologies in most areas of care are based largely on objective measures such as risk-adjusted survival and discharge-to-home rates, volume, and quality of nursing, among other care-related indicators.
"For 30 years, U.S. News has strived to make hospital quality more transparent to healthcare consumers nationwide," said Ben Harder, managing editor and chief of health analysis at U.S. News. "By providing the most comprehensive data, we give patients, families and physicians information to support their search for the best care across a range of procedures, conditions and specialties."
For a list of the national rankings, visit Best Hospitals and join the conversation by using #BestHospitals on Facebook, Instagram and Twitter.
About Atrium Health
Atrium Health, previously Carolinas HealthCare System, one of the nation's leading and most innovative healthcare organizations, provides a full spectrum of healthcare and wellness programs throughout the Southeast region. Its diverse network of care locations includes academic medical centers, hospitals, freestanding emergency departments, physician practices, surgical and rehabilitation centers, home health agencies, nursing homes and behavioral health centers, as well as hospice and palliative care services. Atrium Health works to enhance the overall health and well-being of its communities through high-quality patient care, education and research programs, and numerous collaborative partnerships and initiatives.
###