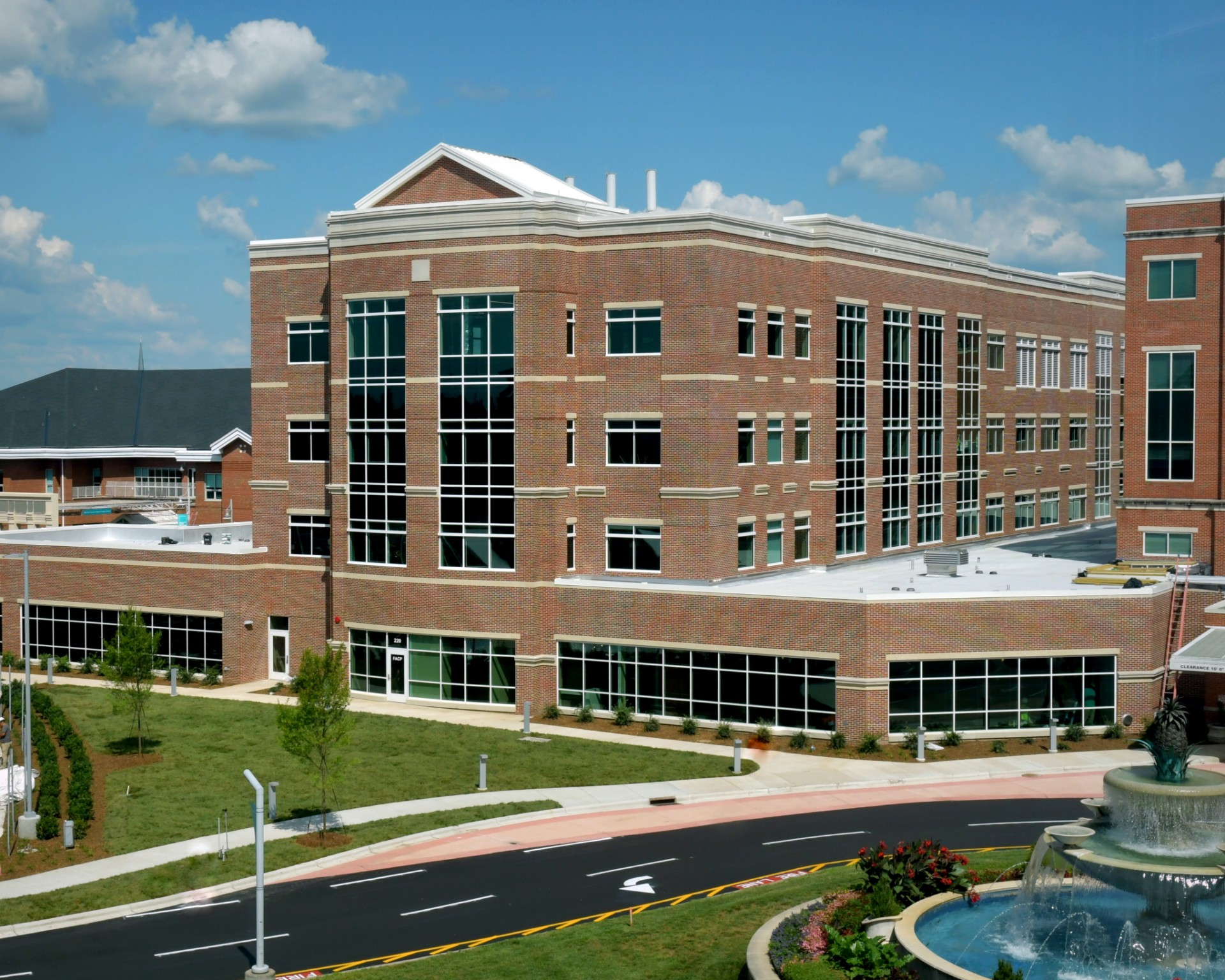 New Heart and Vascular Tower Expands Cardiovascular, Radiology Services for Patients in Cabarrus, Rowan County Regions
07.26.2019
Atrium Health News |
Heart Health |
Sanger Heart & Vascular Institute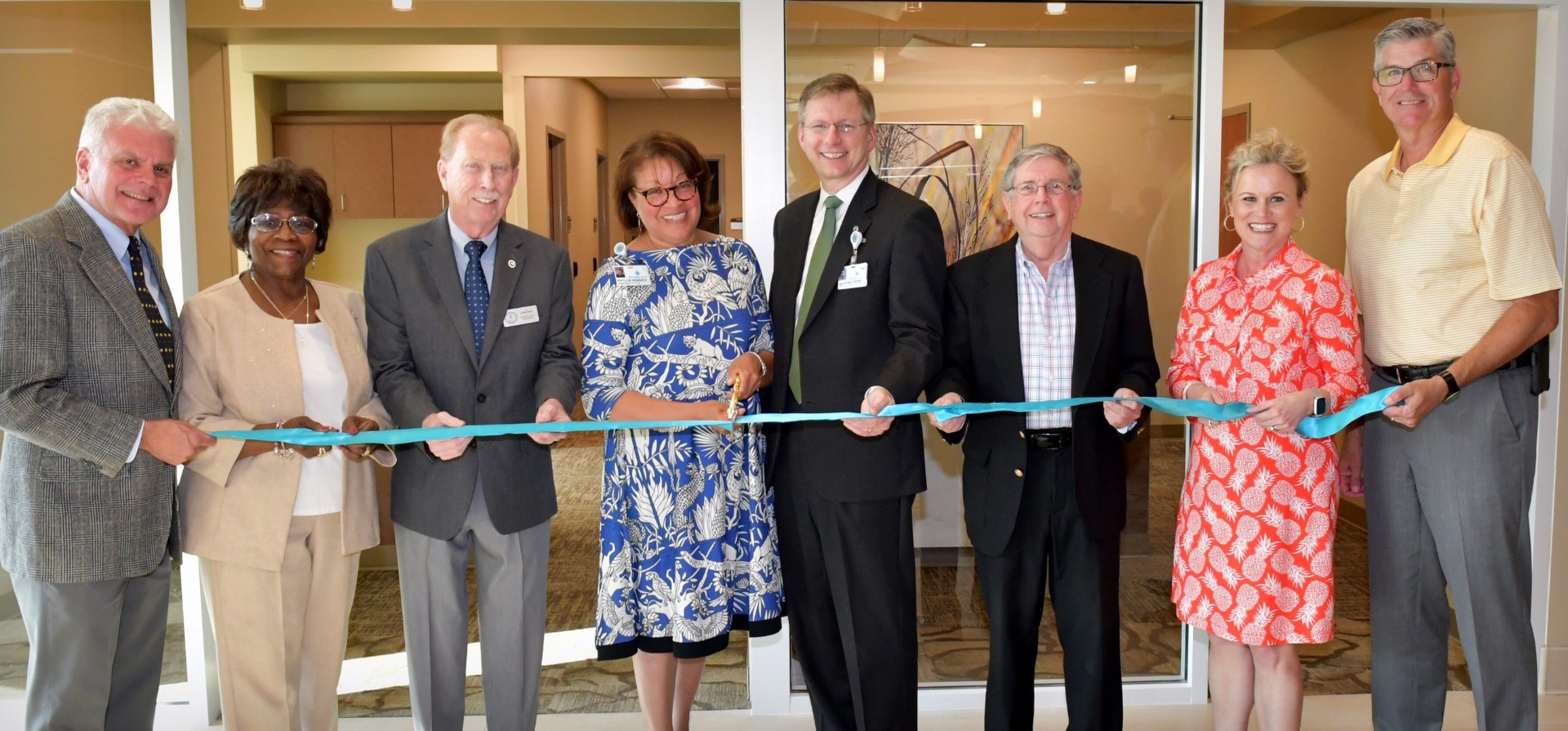 Facility will offer state-of-the-art technology, minimally invasive approaches and access to new, nationally renowned physicians
CONCORD, N.C., July 26, 2019 – Atrium Health Cabarrus will open a new heart and vascular tower in August, increasing access to specialized care for patients across the region. The $115.2 million, 163,000 square-foot building is part of a multi-year modernization project to transform the Cabarrus campus. The state-of-the-art facility will house Atrium Health's Sanger Heart & Vascular Institute services and interventional radiology services, offering new cardiac catheterization labs, electrophysiology labs, pre-and-post op care services, and a cardiovascular intensive care unit.
"As we expand our infrastructure, we are investing back into our community and ensuring that the people of our community have access to the best and newest treatments close to home," said Phyllis Wingate, president of Atrium Health Cabarrus. "The tower is one component of our plans for continued growth, which will continue to benefit communities across the region."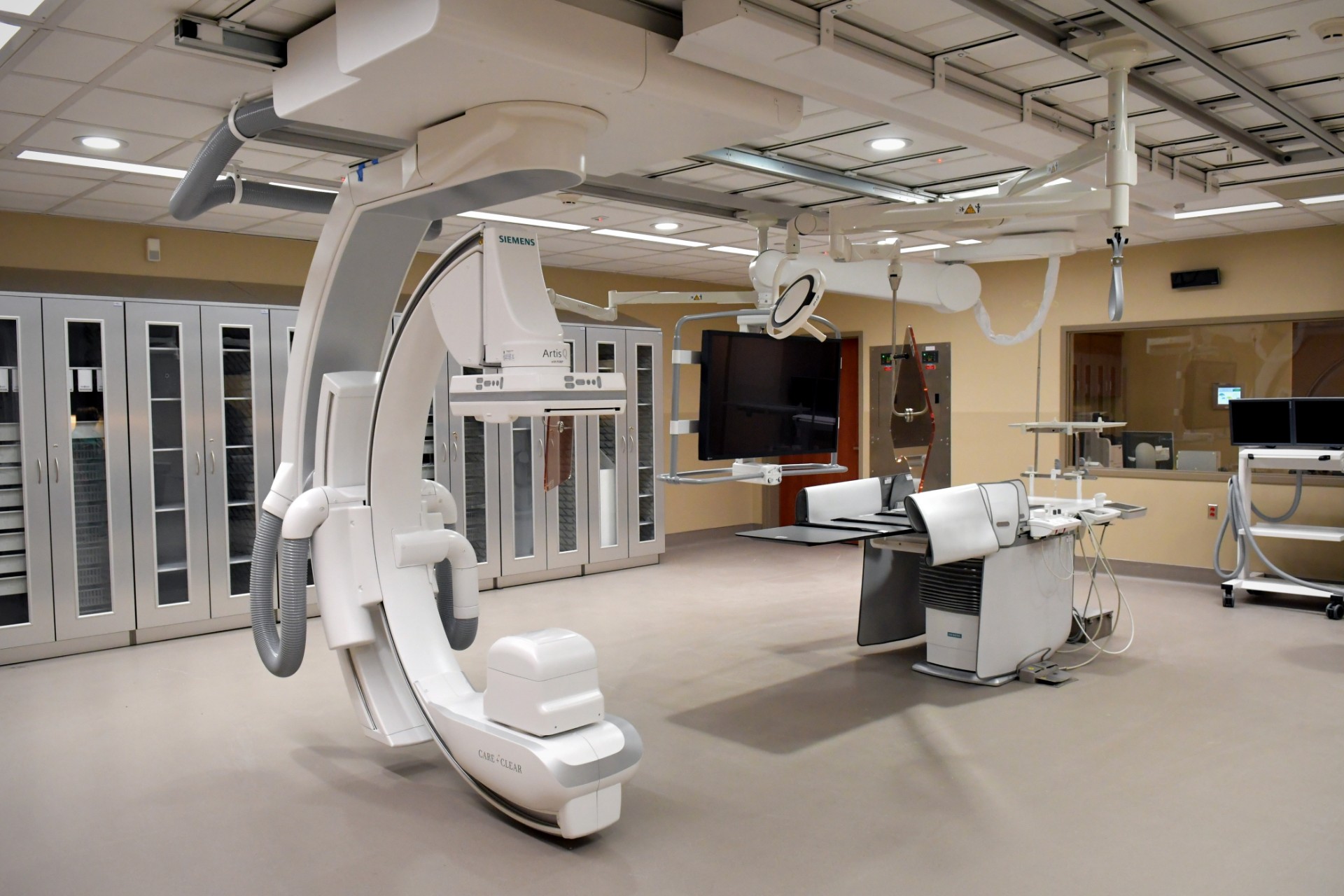 The tower will integrate heart and radiology services that were once spaced in different areas of the Cabarrus campus, leading to a streamlined team-based care approach. Teams incorporated community feedback as they developed the tower layout, designing rooms and floors with input from former patients and caretakers on Cabarrus' Patient and Family Advisory Council. Changes implemented, such as placing supply areas and nursing stations closer to patient areas, will enable care teams to collaborate and give each patient the best care.
In the last twelve months, Sanger has expanded heart rhythm services at Cabarrus, offering more appointments with newly recruited physicians that specialize in electrophysiology services. Across Sanger locations, the electrophysiology program is comprised of five hospital implant locations, 12 device management clinics and follows more than 11,000 patients using remote monitoring capabilities.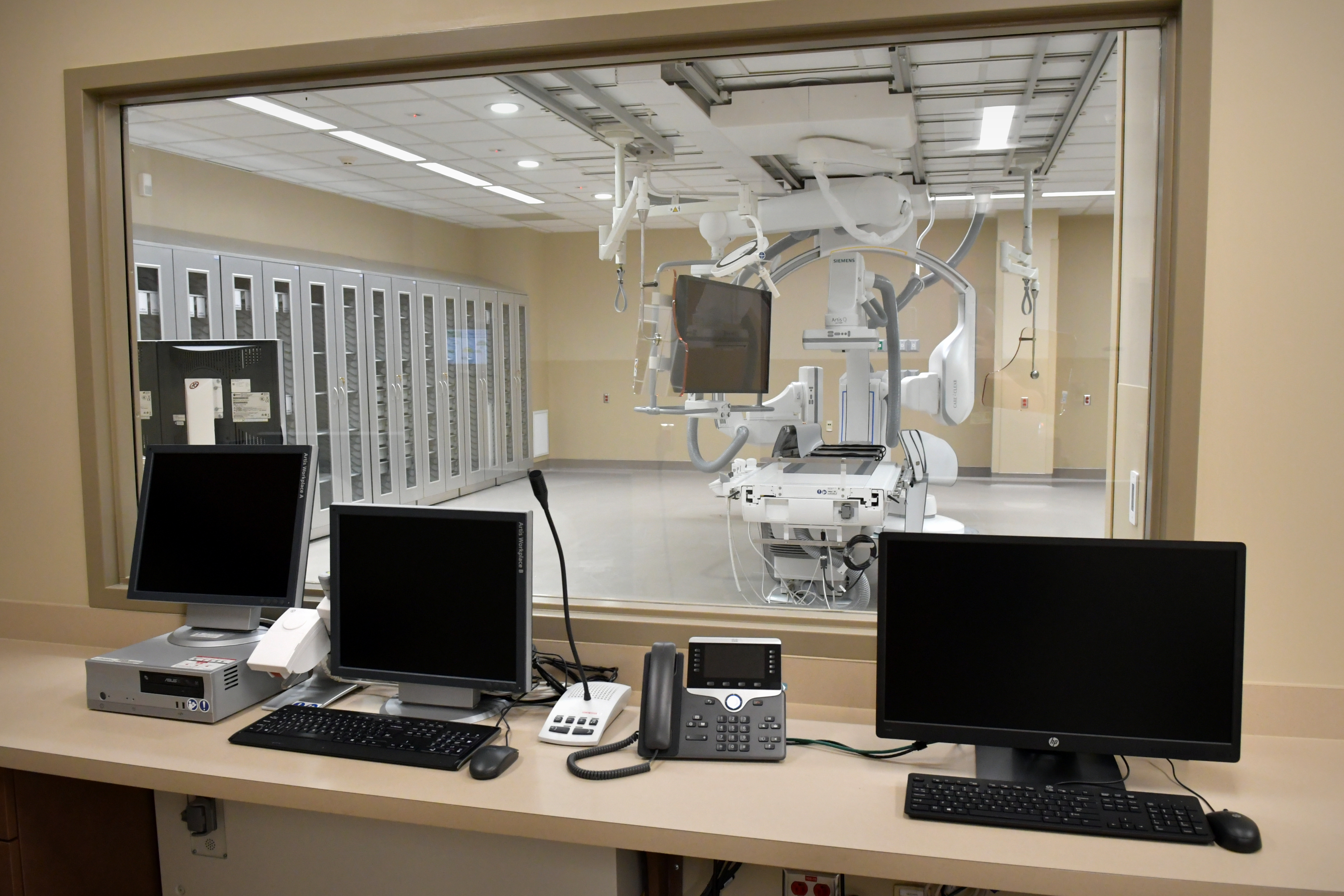 "As our population grows, so does our need to deliver specialized cardiovascular care closer to home," said Dr. Geoffrey Rose, president, Sanger Heart & Vascular Institute. "Not only will our new facility house the latest in advanced imaging technologies, it will also incorporate latest design concepts in space planning so that we can perform newer minimally invasive cardiovascular procedures and better integrate the delivery of multi-specialty care. Our nursing and radiology and critical care services will be better coordinated with our cardiac care, benefiting our patients and their families."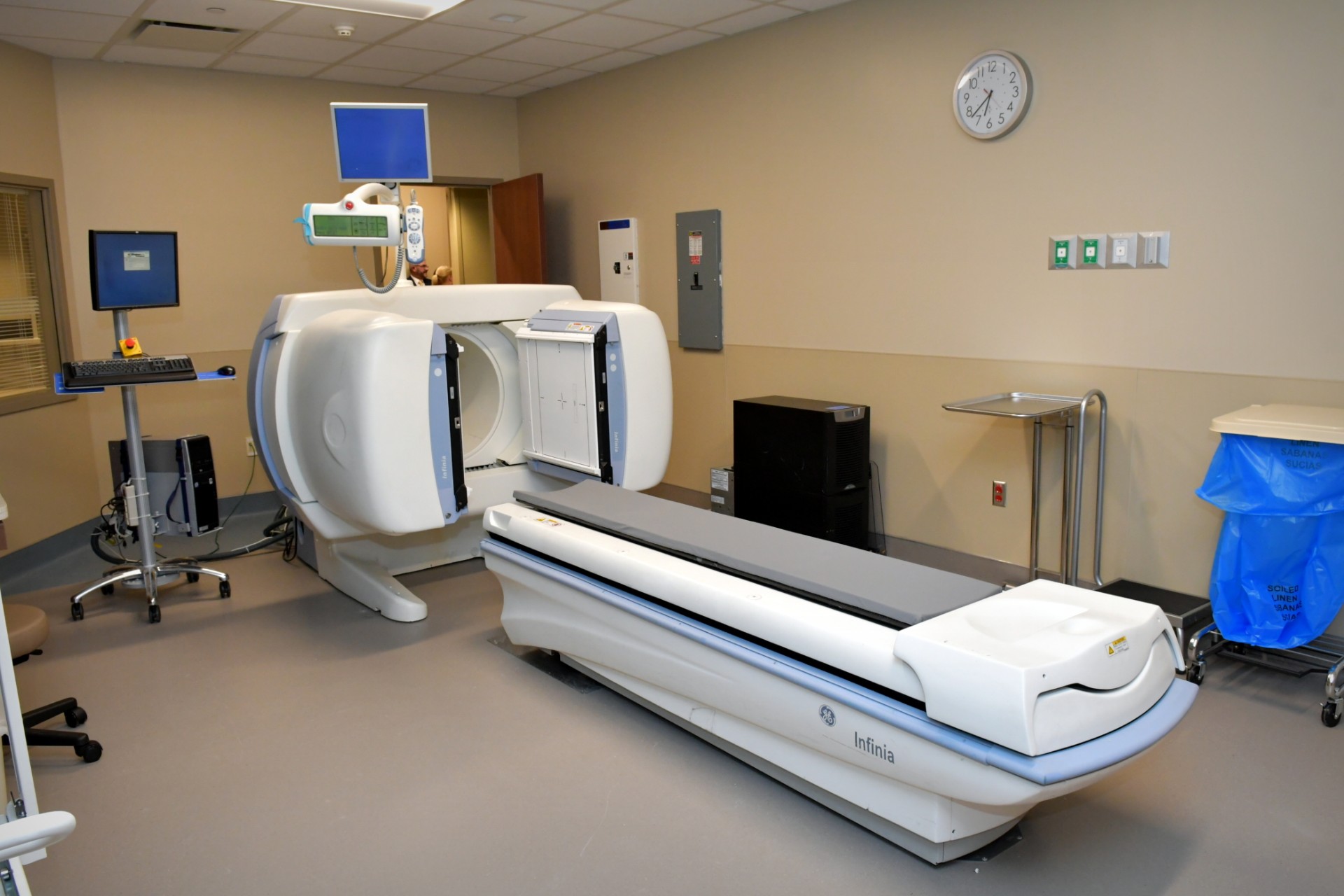 The new space, which will open to patients in mid-August, allows for:
Less invasive approaches. The new tower will be home to some of the region's top experts in treatments such as transcatheter aortic valve replacement (TAVR) and advanced electrophysiology and vascular procedures.
More efficiency through design. The building layout offers patients the ability to quickly get where they need to go, also including spaces created to help care teams work more efficiently. One example includes the clinical labs and interventional radiology suites are located together, which will improve the flow of care.
More providers in more specialties. With the new building comes the opportunity to expand the team, and Sanger is continuing to hire physicians to provide specialized care for heart failure, electrophysiology and vascular conditions.
Atrium Health's Sanger Heart & Vascular Institute continues to evolve by recruiting recognized experts who are pushing the boundaries of medicine to improve patient care. With more than 20 care locations and over 100 Sanger physicians, patients have access to a robust network of care, whether they're participating in a clinical trial or receiving a minimally invasive procedure to repair a heart valve.
About Atrium Health
Atrium Health, previously Carolinas HealthCare System, one of the nation's leading and most innovative healthcare organizations, provides a full spectrum of healthcare and wellness programs throughout the Southeast region. Its diverse network of care locations includes academic medical centers, hospitals, freestanding emergency departments, physician practices, surgical and rehabilitation centers, home health agencies, nursing homes and behavioral health centers, as well as hospice and palliative care services. Atrium Health works to enhance the overall health and well-being of its communities through high-quality patient care, education and research programs, and numerous collaborative partnerships and initiatives.
###