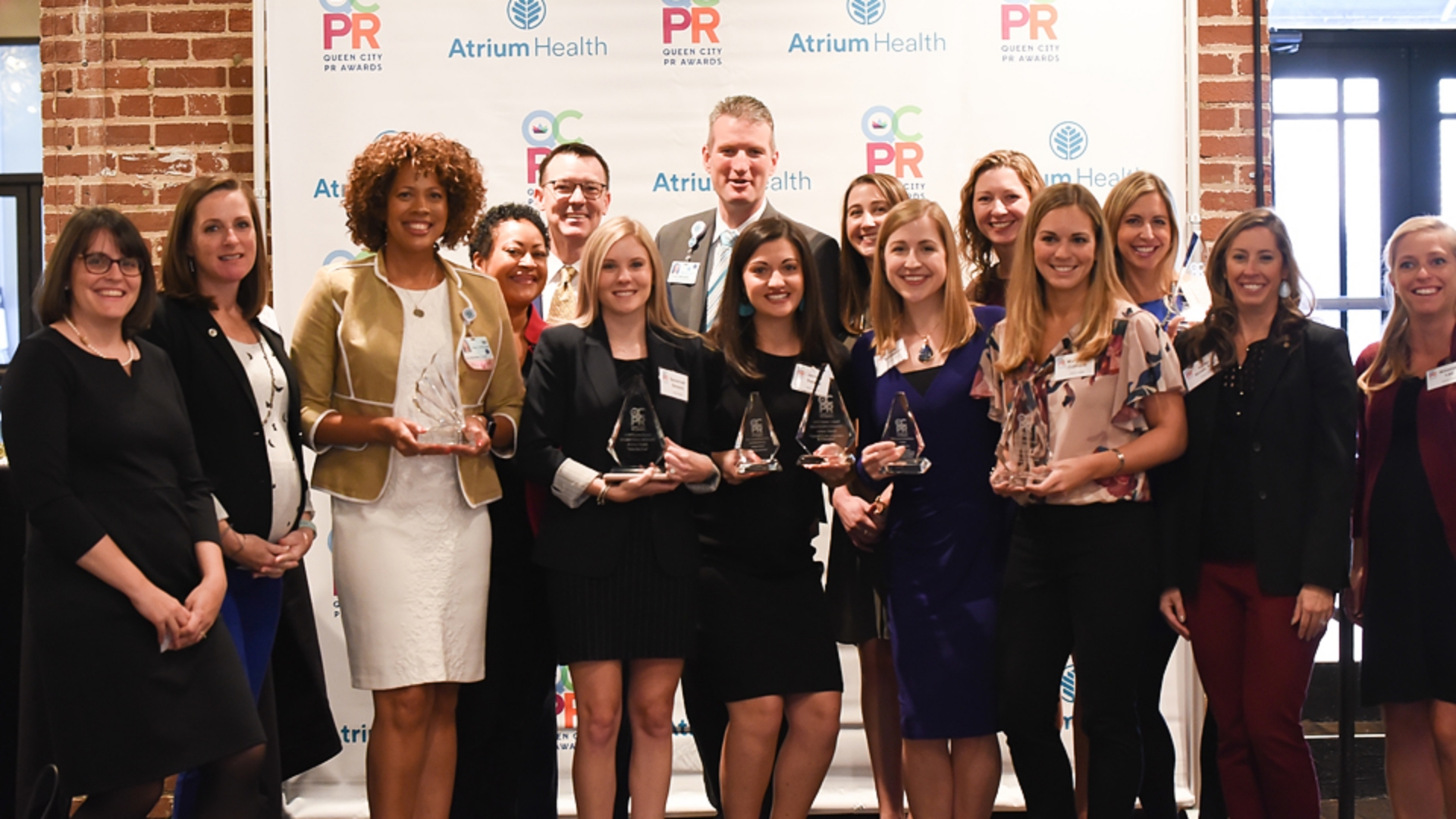 Atrium Health Recognized by Public Relations Society of America's Charlotte Chapter for Award-Winning Communications Campaigns
10.24.2019
Atrium Health News
Atrium Health's Corporate Communications team received local and regional recognition from the Public Relations Society of America (PRSA) Charlotte chapter for leading strategic and effective communications campaigns. Atrium Health placed in five different categories at the 2019 PRSA Queen City PR Awards, including Brand Journalism, Crisis Communications, Shoestring Budget, Digital/Social Media and Video, taking home four Crown Awards and two Awards of Excellence.
Crown Awards recognize practitioners who have successfully researched, planned, implemented and evaluated communications campaigns with exemplary professional skill, creativity and resourcefulness.
1st Place Crown Award – Brand Journalism: Opioid Crisis Awareness & Education
1st Place Crown Award – Crisis Communications: Florence: Ready and Responding
1st Place Crown Award – Shoestring Budget: Kids Eat Free
1st Place Crown Award – Digital/Social Media: Atrium Health's Levine Cancer Institute at the ASCO Annual Meeting
2nd Place Award of Excellence – Digital/Social Media: Hope for Addiction
2nd Place Award of Excellence – Video: Fast-Paced and Unpredictable: Behind the Scenes of Atrium Health's Level I Trauma Center
In addition to the six communications campaign awards, Alisahah Cole, MD, chief community impact officer at Atrium Health, was presented with the chapter's Pegasus Award by chapter president and Atrium Health teammate Melanie Davis.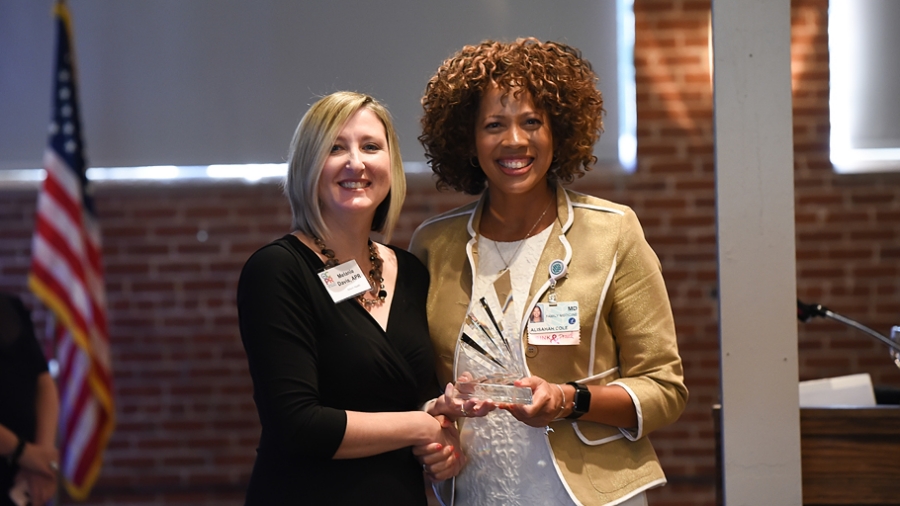 Since 1992, the Pegasus Award honors a respected leader whose career lies outside of the public relations field of work and has made significant contributions to the betterment of the community, enhancing its reputation and prestige through the effective use of exceptional communication and public relations practice.
Affiliated with more than 20 community organizations, Pegasus Award winner Dr. Alisahah Cole leverages her experiences as a thought leader, presenting at local, regional and national conferences. She's been interviewed by U.S. News & World Report, Yahoo! Finance, Modern Healthcare and more.
The Charlotte Chapter of PRSA was established in 1978 with just over 20 members. Today, the chapter has well over 300 members representing a cross-section of business and industry, technology, counseling firms, government, associations, hospitals, schools, professional service firms and nonprofit organizations. PRSA Charlotte is part of a national PRSA organization with 100 chapters and more than 21,000 members. PRSA is the world's largest professional society devoted to the practice of public relations.