Atrium Health Foundation Receives $2 Million Gift for Sanger Heart & Vascular Institute
01.07.2020
Atrium Health News |
Sanger Heart & Vascular Institute
CHARLOTTE, N.C., December 18, 2019– Atrium Health Foundation has received a $2 million gift from the California-based William, Jeff, and Jennifer Gross Family Foundation to help Atrium Health's Sanger Heart & Vascular Institute initiate change and fundamentally transform cardiovascular care in the region.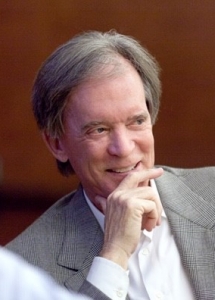 The gift from the William, Jeff, and Jennifer Gross Family Foundation – the charity founded by retired asset manager Bill Gross (pictured top right) and his son and daughter – will launch the Center for Cardiovascular Care Transformation at Sanger. The Center will be the driving force for innovation in education, research, and clinical care pathways necessary to support foundational change in the delivery of cardiovascular care in the greater Charlotte region. It will be housed in the new Sanger Heart & Vascular Institute – Kenilworth location, currently under construction adjacent to Atrium Health's Carolinas Medical Center Campus.
For the Gross family, the gift is personal. "Thanks to Sanger and Bill Downey, MD (Vice Chair of Quality and Care Transformation, pictured middle right), my mother-in-law received lifesaving care after suffering a heart attack," said Jeff Gross. "We are forever grateful for Dr. Downey's expertise and are thrilled to make this donation to benefit others who are in need of the best heart care."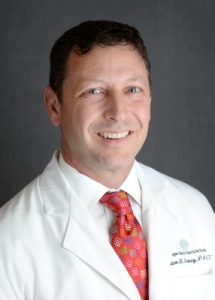 To keep pace with the continuous change in cardiovascular medicine, the elements that define care evolve rapidly, often resulting in variation in the quality of care delivered. Adding to this challenge is next decade's projected growth of over 20 million Medicare patients—many of whom will have cardiovascular care needs. The new Sanger Center for Cardiovascular Care Transformation will address this by advancing the implementation of best practices into everyday clinical care, integrating virtual access and remote patient monitoring capabilities, and closing gaps in care within underserved communities.
"Currently there are few models of cardiovascular care delivery in the US that reliably provide 'best' care to all patients," said Geoffrey Rose MD, Sanger President (pictured bottom right).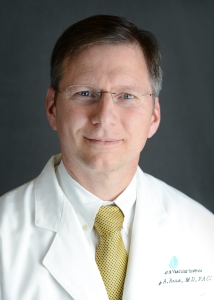 "Thanks to the generosity of the William, Jeff, and Jennifer Gross Family Foundation, we will be able to develop and implement novel approaches that will not only benefit patients here in our region but also those in other health systems across the country."
About Sanger Heart & Vascular Institute
Sanger Heart & Vascular Institute has been committed to delivering world-class cardiovascular care for more than 50 years. Founded by Francis Robicsek, MD, a pioneer in cardiac surgery, Sanger's history is one of innovation. Sanger physicians continue that legacy today through early adoption of the most advanced technology available in the world and the advancement of new treatments. Sanger's nationally and internationally recognized experts provide patients access to the most comprehensive care, ranging from general cardiology to the highest surgical complexity, including adult and pediatric heart transplant programs.
About Atrium Health
Atrium Health, previously Carolinas HealthCare System, one of the nation's leading and most innovative healthcare organizations, provides a full spectrum of healthcare and wellness programs throughout North and South Carolina. Its diverse network of care locations includes academic medical centers, hospitals, freestanding emergency departments, physician practices, surgical and rehabilitation centers, home health agencies, nursing homes and behavioral health centers, as well as hospice and palliative care services. Atrium Health works to enhance the overall health and wellbeing of its communities through high quality patient care, education and research programs, and numerous collaborative partnerships and initiatives