Atrium Health Welcomes New Senior Vice President, Chief Government Relations Officer
03.28.2020
Atrium Health News
CHARLOTTE, N.C., March 27, 2020 – Atrium Health is pleased to announce Kristen Morris as its new senior vice president and chief government relations officer. Morris reports directly to Gene Woods, Atrium Health's president and chief executive officer.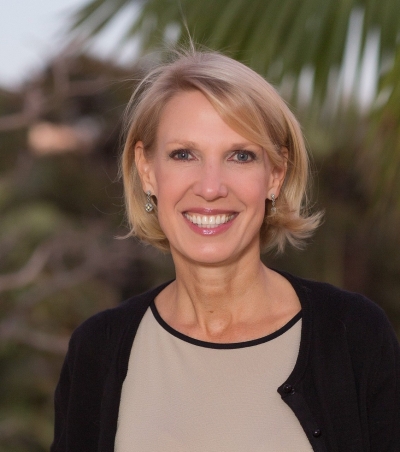 In her new role, Kristen will help to continue position Atrium Health as a voice in defining the future of healthcare through thought leadership at the local, state and federal levels.
"We're thrilled to have Kristen join our leadership team, bringing with her a deep knowledge of the complex issues we face each day in healthcare," said Eugene A. Woods, president and chief executive officer at Atrium Health. "The significant policy and legislative experience, coupled with her energy, sense of purpose, and vision of what this industry will need to evolve into in the future, will be invaluable as Atrium Health fulfills its mission to improve health, elevate hope and advance healing – for all."
Morris has nearly 30 years of healthcare strategic government relations experience, including her most recent position as chief government and community relations officer at the Cleveland Clinic in Cleveland, Ohio. In this position, she directed corporate social responsibility and advocacy strategies and played a key role in the Cleveland Clinic's mission to transform the health and wellbeing of the communities it serves in the United States and abroad. She also led the Cleveland Clinic's community health five-year strategic plan.
Prior to joining the Cleveland Clinic, Morris was the divisional vice president of Federal Government Relations for Abbott Laboratories, a Fortune 100 company, where she led the company's Washington, D.C. office. She also led Boehringer Ingelheim's government relations, a top pharmaceutical company. Her eight years as the vice president of legislative affairs for the American Hospital Association (AHA) formed the foundation for what would be her calling – to advance public health policy at all levels of government.
"More than ever, health care is at the center of attention for everyone across the nation. I am honored to join the Atrium Health team as we navigate these unprecedented times in our country's history," said Kristen Morris, formerly Cleveland Clinic's chief government and community relations officer, now Atrium Health's senior vice president and chief government relations officer. "Atrium Health is a known leader in healthcare across the US, and I look forward to being part of their vision to be the first and best choice for care."
Morris has served on numerous boards including the American Hospital Association Regional Policy Board, Purdue University Lamb School of Communication, the United Way of Greater Cleveland, City Club of Cleveland and other economic development organizations. She is a graduate of Purdue University, with bachelor's degrees in public affairs and communications and a minor in math sciences.
---
About Atrium Health
Atrium Health is one of the nation's leading and most innovative healthcare organizations, providing a full spectrum of healthcare and wellness programs throughout the Southeast region. Its diverse network of care locations includes academic medical centers, hospitals, freestanding emergency departments, physician practices, surgical and rehabilitation centers, home health agencies, nursing homes and behavioral health centers, as well as hospice and palliative care services. Atrium Health works to enhance the overall health and well-being of its communities through high-quality patient care, education and research programs, and numerous collaborative partnerships and initiatives.