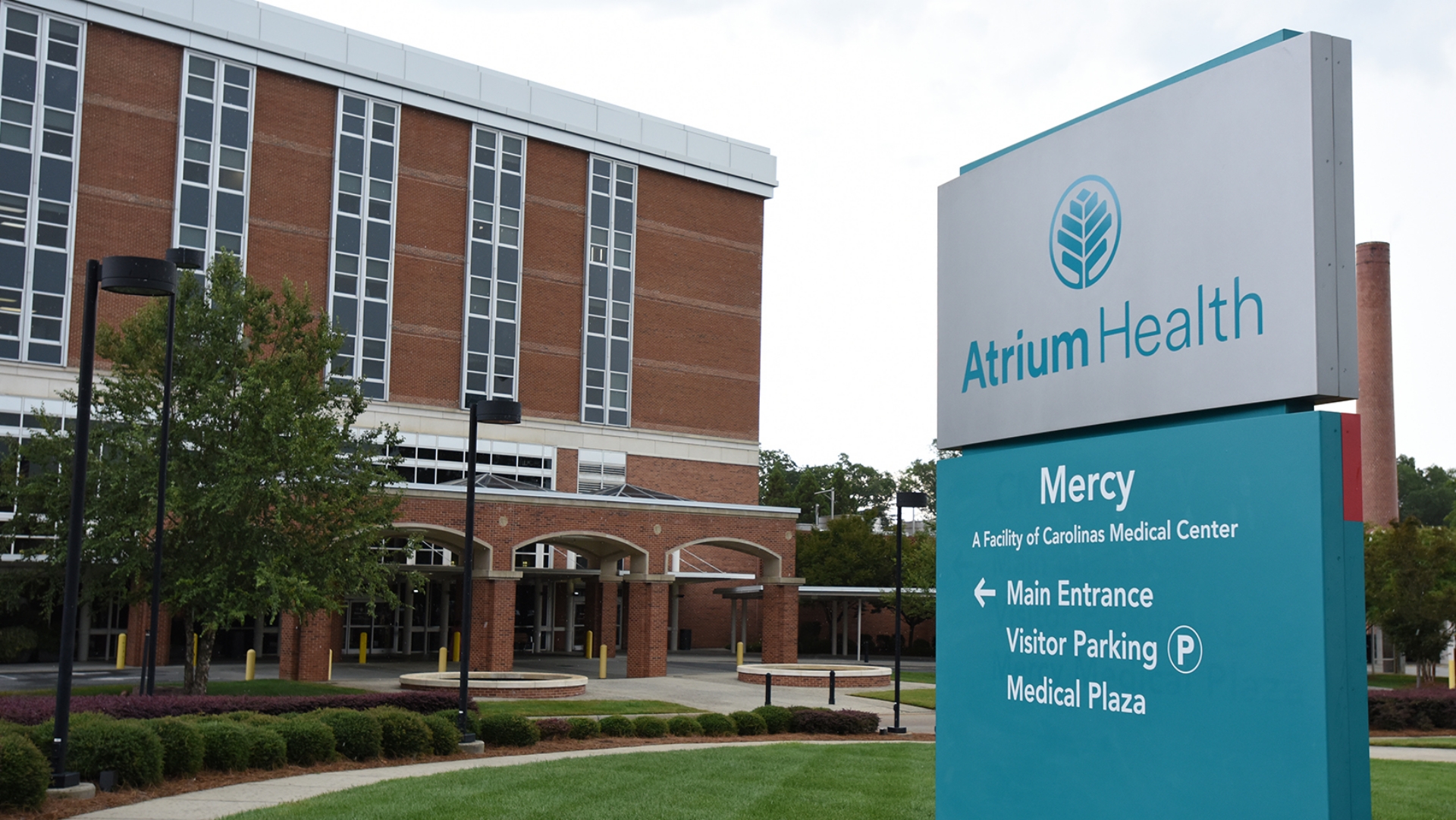 The Arbor Day Foundation Recognizes Atrium Health Mercy as a Tree Campus Healthcare Facility
03.03.2020
Atrium Health News
CHARLOTTE, N.C., March 2, 2020 – The Arbor Day Foundation has named Atrium Health Mercy a Tree Campus Healthcare facility. This one-of-a-kind program aims to transform community health and wellness and ultimately save lives through the health benefits provided by trees, as well as recognize healthcare institutions that make an impact on wellness through tree planting, education and community engagement.
Atrium Health Mercy is among the first participants to earn recognition in the Foundation's first year of the program. To receive Tree Campus Healthcare recognition, Atrium Health Mercy met five program standards: have an advisory committee, facility tree care plan, community forestry project, a celebration event and a financial investment toward a tree care plan or projects.
"Tree Campus Healthcare celebrates the efforts of healthcare facilities creating a healthier and greener property," said Dan Lambe, president, Arbor Day Foundation. "Trees can play an important role in patient recovery and overall community wellness. This designation is a sign of healthcare facilities' commitment to the connections between nature and health."
Tree Campus Healthcare strives to improve human health outcomes by connecting inpatient healthcare facilities of all sizes with local community forestry programs, while improving the extent and condition of the community forest. Facilities in the U.S. delivering inpatient healthcare services are eligible for Tree Campus Healthcare recognition, including hospitals, senior care and other residential rehabilitation properties.
"Trees provide a vital resource for our community's health," said Jennifer Sellers, Director of Environmental Sustainability at Atrium Health. "This recognition is important for educating our teammates and community members about the connections between human and environmental health."
For more information or to apply, please visit www.treecampushealthcare.org.
---
About the Arbor Day Foundation
Founded in 1972, the Arbor Day Foundation has grown to become the largest nonprofit membership organization dedicated to planting trees, with more than one million members, supporters and valued partners. Since 1972, more than 300 million Arbor Day Foundation trees have been planted in neighborhoods, communities, cities and forests throughout the world. Our vision is to help others understand and use trees as a solution to many of the global issues we face today, including air quality, water quality, climate change, deforestation, poverty and hunger.

As one of the world's largest operating conservation foundations, the Arbor Day Foundation, through its members, partners and programs, educates and engages stakeholders and communities across the globe to involve themselves in its mission of planting, nurturing and celebrating trees. More information is available at arborday.org.
About Atrium Health
Atrium Health, (www.AtriumHealth.org) previously Carolinas HealthCare System, is one of the nation's leading and most innovative health care organizations and provides a full spectrum of health care and wellness programs throughout the Southeast region. Its diverse network of care locations includes academic medical centers, hospitals, freestanding emergency departments, physician practices, surgical and rehabilitation centers, home health agencies, nursing homes and behavioral health centers, as well as hospice and palliative care services. Atrium Health works to enhance the overall health and well-being of its communities through high-quality patient care, education and research programs, and numerous collaborative partnerships and initiatives.