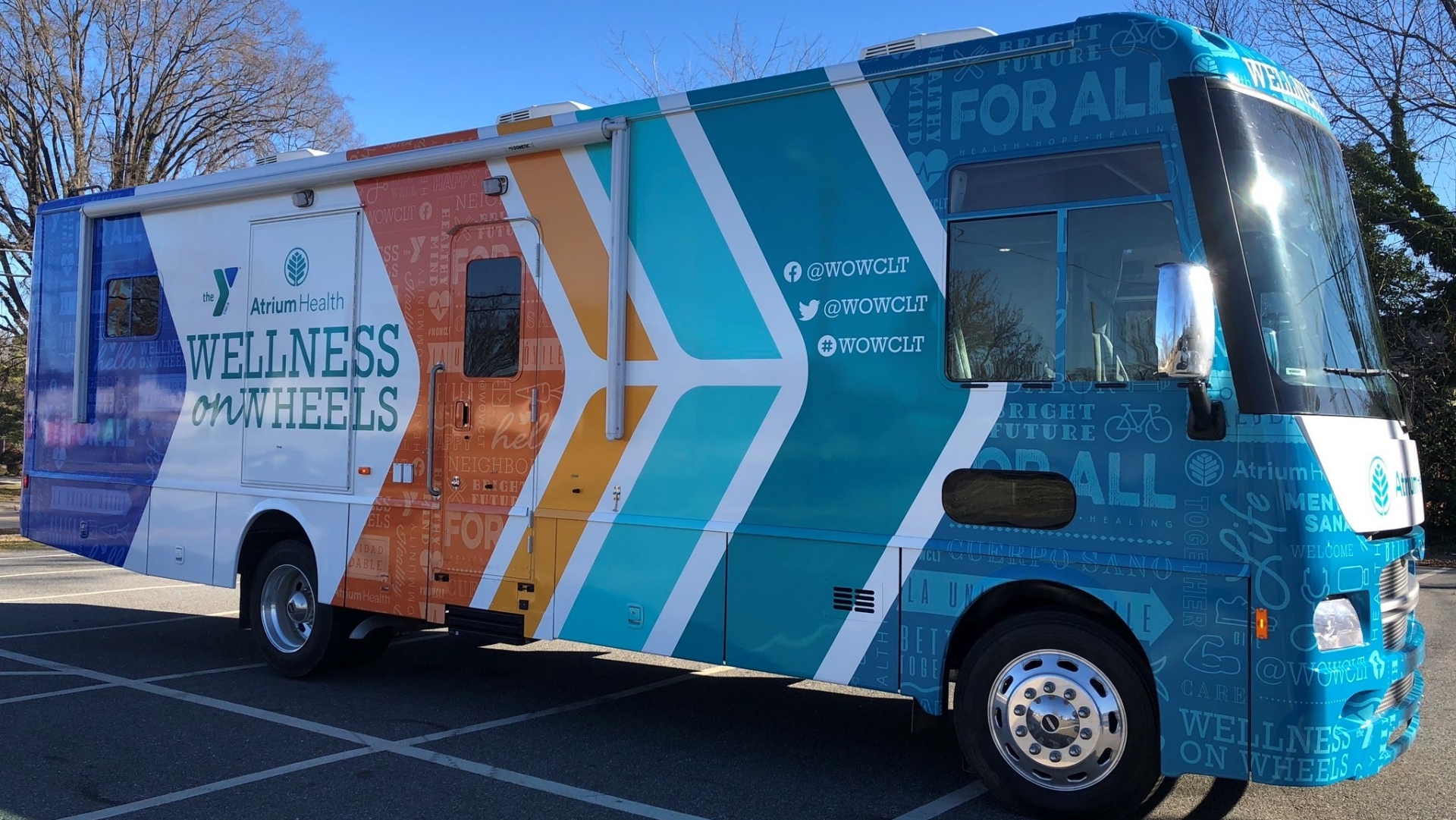 Atrium Health Expands Access to COVID-19 Testing in Underserved and Minority Communities
04.14.2020
Atrium Health News
CHARLOTTE, N.C., April 14, 2020 – Atrium Health is rolling out additional Coronavirus Testing Centers this week, specifically aimed at addressing underserved and minority communities in Charlotte. Using a nationally leading model of integrating actionable Geographical Information System (GIS) data with mobile medical units, Atrium Health healthcare professionals will be able to screen and immediately test for coronavirus disease 2019 (COVID-19), when the patient's symptoms meet the testing criteria.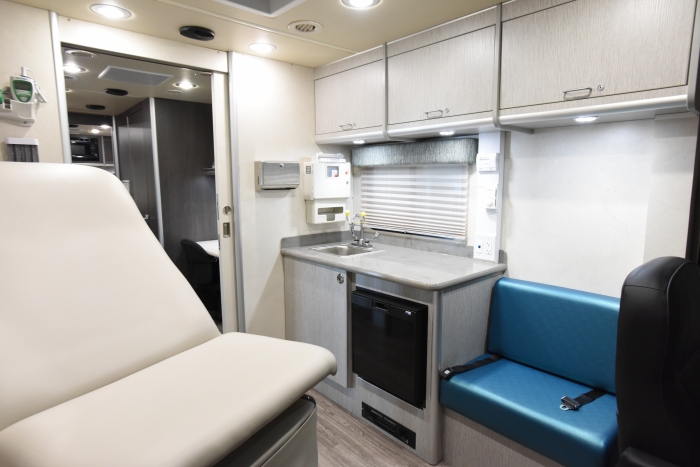 Committed to continuing to find ways to address the specific needs of each community it serves, Atrium Health will also assess other social determinants of health with patients, including the ability to socially isolate and quarantine, and make connections to resources needed to address social needs.
"By meeting community members where they work, live and play, Atrium Health can further provide equitable care to those disproportionately affected by the coronavirus, including communities with limited access to transportation," said Kinneil Coltman, senior vice president, chief community and external affairs officer at Atrium Health. "Through using a robust framework of actionable, real-time data, Atrium Health has identified specific areas in Charlotte's underserved and minority communities with limited access to testing sites where our mobile health units can truly provide health, hope and healing – for all."
To remove barriers that may exist for easy access of screening and testing sites, community members in the identified underserved areas will not need an appointment or a physician referral. Anyone experiencing symptoms including fever, cough, shortness of breath, and loss of smell and/or taste, should visit the Coronavirus Testing Center to be screened for immediate COVID-19 testing. Those with certain medical conditions could be at a higher risk for severe illness related to COVID-19, including those with chronic lung disease or moderate to severe asthma, serious heart conditions, diabetes, chronic kidney disease undergoing dialysis and liver disease.
In fulfilling its mission to provide health, hope and healing – for all, Atrium Health will ensure the ability to pay will not be an inhibiting factor for those who need screened and tested. Testing is available to those who do not have insurance coverage, as well as those with coverage or who are covered by a government program. Additionally, Atrium Health does not share a patient's immigration status and will not report if a patient is undocumented.
The specific location of testing sites will be determined by emerging hot-spots identified by the latest GIS data on COVID-19 positive cases in the underserved community. The initial screening and testing COVID-19 will be at the following times, dates and locations:
10 a.m. – 4 p.m., Tuesday, April 14

, in the Atrium Health NorthPark Parking Lot (251 Eastway Drive, Charlotte, NC28213).

10 a.m. – 4 p.m., Thursday, April 16

, in the First Baptist Church - West Parking Lot (1801 Oaklawn Ave., Charlotte, NC28216).
For the latest information on Atrium Health's response to COVID-19, visit www.AtriumHealth.org/Coronavirus.
---
About Atrium Health:
Atrium Health is a nationally recognized leader in shaping health outcomes through innovative research, education and compassionate patient care. Headquartered in Charlotte, North Carolina, Atrium Health is an integrated network not-for-profit healthcare system with over 70,000 teammates at nearly 40 hospitals and 900 care locations. With locations throughout the Carolinas as well as Georgia, Atrium Health is a leading-edge innovator in virtual care and mobile medicine. It provides top-ranked pediatric, cancer and heart care to patients, as well as specialized musculoskeletal programs and organ transplants. Ranked among U.S. News & World Report's Best Hospitals in seven different specialties, it has also received the American Hospital Association's Quest for Quality Prize. Its flagship hospital, Atrium Health's Carolinas Medical Center, is the region's only Level I trauma center and is consistently rated among the nation's best. With a commitment to every community it serves, Atrium Health seeks to improve health, elevate hope and advance healing – for all. Last year alone, Atrium Health provided more than $2.07 billion in free and uncompensated care and other community benefits.