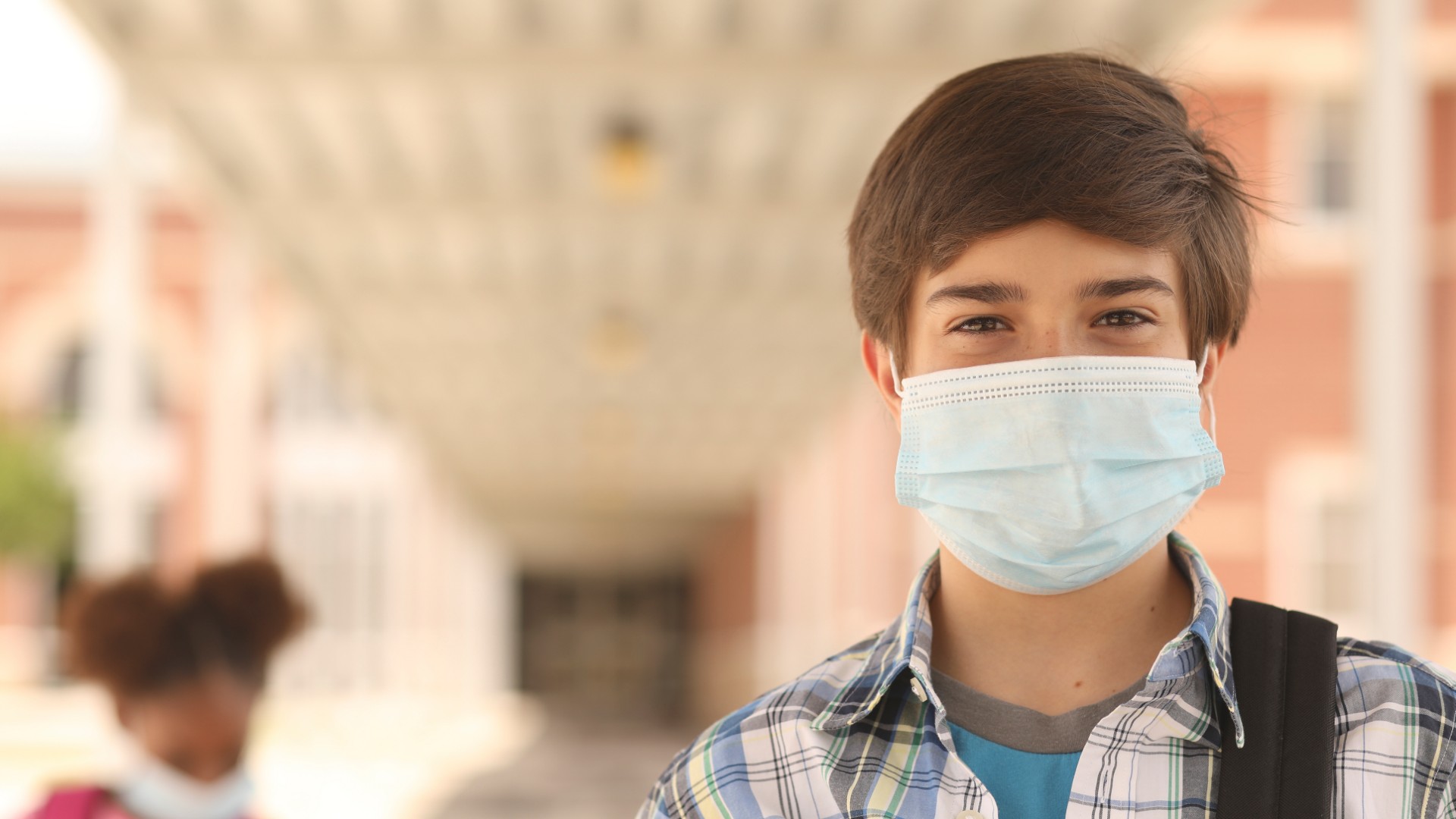 Atrium Health Helps Protect Students, Teachers for Back to School
08.11.2020
Atrium Health News
CHARLOTTE, N.C., Aug. 11, 2020 – As the new school year rapidly approaches, educators and parents are continuing to look for the best ways to help make sure students remain healthy amid the coronavirus pandemic. Building upon Atrium Health's trusted resources, products and services for employers, Charlotte Country Day School has formed a partnership with the system to help students, teachers and staff safely return to school. This partnership will allow Atrium Health to assess and share a joint focus on the development and enhancement of products and services to support the unique needs of K-12 schools throughout the region, and beyond, as they return to campuses.
"We are fortunate to be able to partner with one of the nation's most trusted healthcare providers to assess and mitigate risk as we start school at Charlotte Country Day," said Mark Reed, head of school for Charlotte Country Day. "The health and safety of our students, faculty and staff are paramount and our ability to serve our community while making a broad impact for K-12 schools across the region is inspiring."
Through the partnership, Atrium Health will offer a number of services to help ensure a safe environment where students can learn and thrive, such as managing COVID-19 school-based exposures and providing COVID-19 testing for students and staff following an exposure. In this reciprocal relationship, Charlotte Country Day will also serve as Atrium Health's pioneer education-development partner, helping build solutions that will benefit schools across the region.
"Charlotte Country Day's long history of progressive thinking and distinctive culture and service make for an exciting and impactful partnership with Atrium Health," said Ruth Krystopolski, senior vice president of population health for Atrium Health. "We are pleased and excited to be able to help provide a pathway for these students to return to school, applying our medical expertise to bring COVID-Safe standards and practices to their doorstep."
Founded in 1941, Charlotte Country Day School is an independent school spread over two campuses in the city. It has a student population of roughly 1,700 attendees in junior kindergarten through 12th grade.
---
About Atrium Health
Atrium Health is a nationally recognized leader in shaping health outcomes through innovative research, education and compassionate patient care. Headquartered in Charlotte, North Carolina, Atrium Health is an integrated not-for-profit healthcare system with over 70,000 teammates at nearly 40 hospitals and 900 care locations. With locations throughout the Carolinas as well as Georgia, Atrium Health is a leading-edge innovator in virtual care and mobile medicine. It provides top-ranked pediatric, cancer and heart care to patients, as well as specialized musculoskeletal programs and organ transplants. Ranked among U.S. News & World Report's Best Hospitals for cancer treatment and in eight different pediatric specialties, it has also received the American Hospital Association's Quest for Quality Prize. Its flagship hospital, Atrium Health's Carolinas Medical Center, is the region's only Level I trauma center and is consistently rated among the nation's best. With a commitment to every community it serves, Atrium Health seeks to improve health, elevate hope and advance healing – for all. Last year alone, Atrium Health provided more than $2.07 billion in free and uncompensated care and other community benefits.
About Charlotte Country Day
Charlotte Country Day School is preparing the world's next generation of leaders, thinkers, and doers. From junior kindergarten to our rigorous Advanced Placement (AP) and International Baccalaureate (IB) courses, our exceptional faculty incorporates the newest and most sophisticated technologies to teach an innovative and integrated curriculum. Since 1941, our mission has been to introduce young learners to the world of ideas. Our students learn to explore a variety of interests and develop lifelong relationships, in an environment that embraces each individual child. Here, you'll find a profound commitment to lifelong learning, hands-on experiences, individualized attention and a caring, inclusive community. You'll find teachers, coaches, administrators and advisors working in close partnership. Most important, you'll find a dynamic educational experience that cultivates our student's intellectual, social, physical, emotional, and creative qualities. Charlottecountryday.org