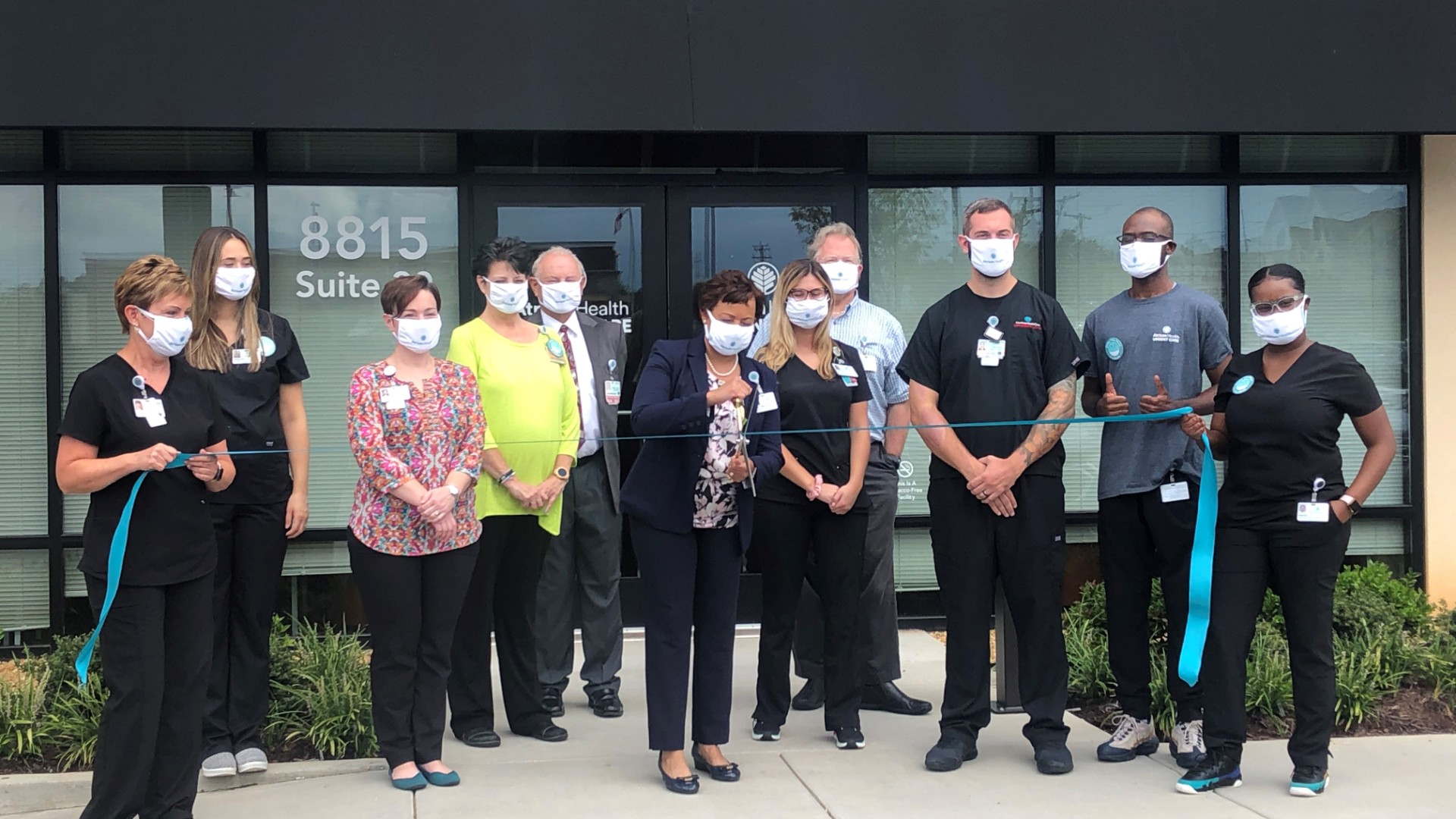 Atrium Health Expands Access to Health Care in South End and Concord Mills
09.01.2020
Atrium Health News
CHARLOTTE, N.C., September 1, 2020 –Two new Atrium Health urgent care facilities are open to the public, ready and equipped to serve the surrounding communities, starting today. Atrium Health Urgent Care – South End and Atrium Health Urgent Care – Concord Mills will operate from 8 a.m. – 8 p.m. seven days a week.
The South End facility is conveniently located off South Boulevard in the heart of South End, across from Atherton Mill, and within walking distance to the East/West Boulevard light rail station. The Concord Mills facility is in the Christenbury Corners shopping center by Concord Mills mall, near I-85 and I-485. The facilities are fully equipped with urgent care resources and expert healthcare providers, bringing Atrium Health's clinical excellence to two growing areas in need of additional access to care.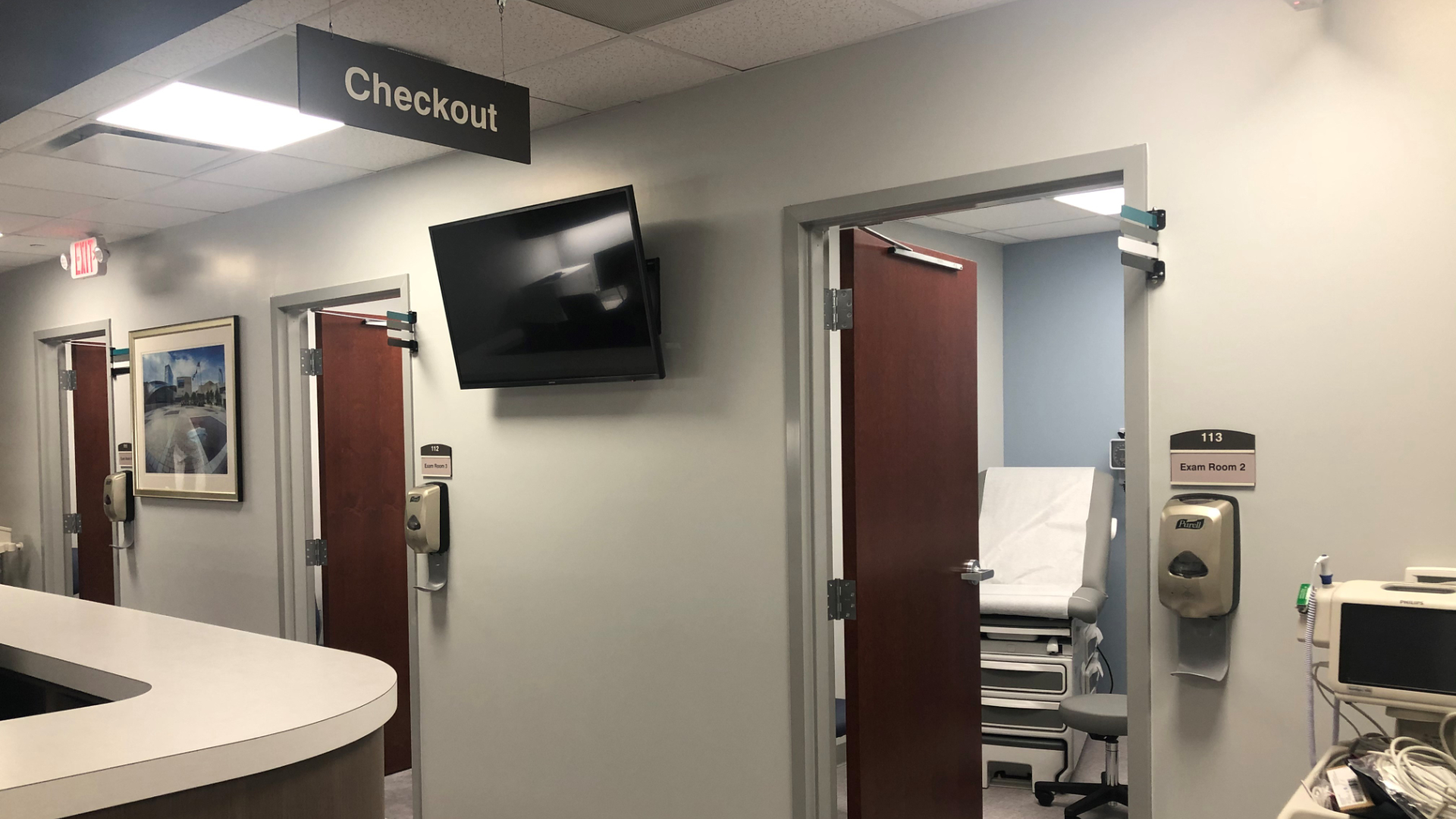 "We are thrilled to introduce teams of highly-qualified healthcare providers, working in two of Atrium Health's newest healthcare facilities, to meet the immediate needs for the growing communities in these areas" said Michael Staples, assistant vice president of Atrium Health Medical Group. "These new urgent care locations are testaments to our commitment to make a substantial investment in the healthcare of the residents who live in South End and Concord Mills."
People suffering from a potentially life-threatening illness, such as head and spinal cord trauma, cardiac emergencies, abdominaltrauma or chest pain should always go to the emergency department. More often, patients can be treated for non-life-threatening illnesses and injuries at an urgent care location. Both new facilities will be staffed by highly trained physicians, physician assistants and nurses to treat conditions such as sinus infections and allergies, cold or flu symptoms, minor cuts, burns or skin rashes, animal or insect bites, sprains, minor bone fractures and ear and eye infections.
"Our Atrium Health urgent care locations offer extended hours, allowing patients more flexibility to be seen by a provider early in the morning or later in the evening – which is increasingly important in this day and age," said Dr. Chris Branner, specialty medical director, Urgent Care Services at Atrium Health. "To be respectful of patients' time and promote social distancing, we highly recommend making online reservations - but for truly urgent needs, or when reservations are no longer available, we always accept walk-in patients at any time."
Both new locations will also adhere strictly to system-wide COVID-Safe standards, such as rigorous cleaning protocols, advanced screening processes, social distancing regulations in waiting rooms and separate areas for those suspected of having COVID-19. These standards have been put in place to ensure the facility is as safe as possible for all that need care. Those who may be experiencing symptoms of COVID-19 should call ahead before entering any Atrium Health facility and follow the instructions of health care providers on how to best seek care.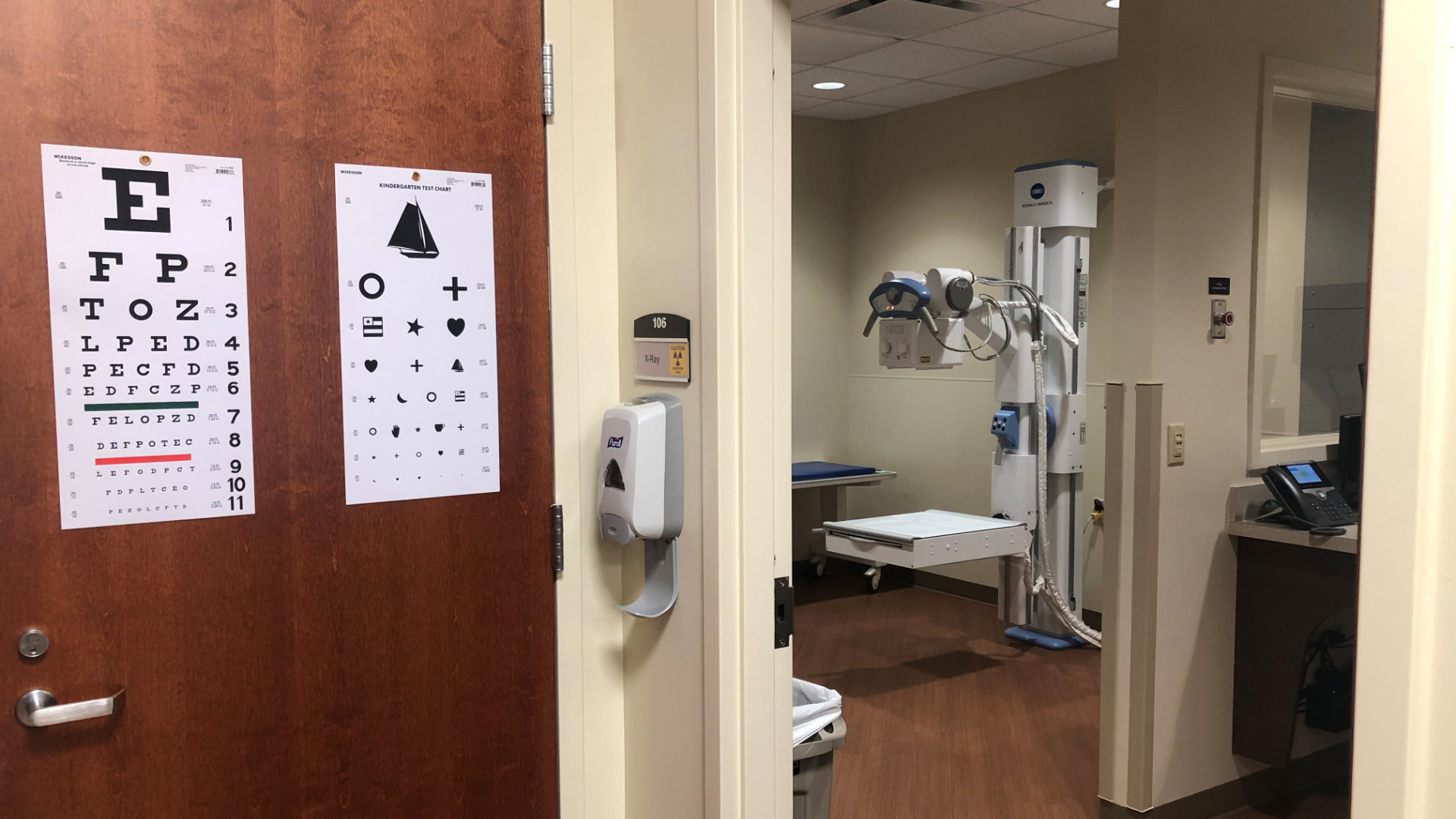 Opening new urgent care facilities is another way Atrium Health is providing additional access to quality healthcare that is close to home for patients throughout the Southeast region. The two new urgent care facilities will reduce the distance between patients and clinical experts and allow for more patient care options. In addition, the system offers a robust virtual care network, including tele stroke, telepsychiatry and critical virtual health services to bring essential care to the community.
Visit online for wait times and contact information for both new facilities:
Atrium Health Urgent Care - South End
2041 South Blvd. Suite 100
Charlotte, NC 28203
Atrium Health Urgent Care - Concord Mills
8815 Christenbury Parkway Unit 30
Concord, NC 28027
---
About Atrium Health
Atrium Health is a nationally recognized leader in shaping health outcomes through innovative research, education and compassionate patient care. Headquartered in Charlotte, North Carolina, Atrium Health is an integrated, not-for-profit healthcare system with over 55,000 teammates at nearly 40 hospitals and hundreds of care locations throughout the Carolinas and Georgia. Atrium Health provides top-ranked pediatric, cancer and heart care to patients, as well as specialized musculoskeletal programs and organ transplants. Ranked among U.S. News & World Report's Best Hospitals for cancer treatment and in eight different pediatric specialties, it has also received the American Hospital Association's Quest for Quality Prize and was the recipient of the 2020 Centers for Medicare & Medicaid Services Health Equity Award for its efforts to reduce racial and ethnic disparities in care. Its flagship hospital, Atrium Health's Carolinas Medical Center, is the region's only Level I trauma center and is consistently rated among the nation's best. Atrium Health is also a leading-edge innovator in virtual care and mobile medicine, providing care close to home and in the home. With a commitment to every community it serves, Atrium Health seeks to improve health, elevate hope and advance healing – for all. Over the past three years, Atrium Health has provided nearly $2 billion per year in free and uncompensated care and other community benefits.