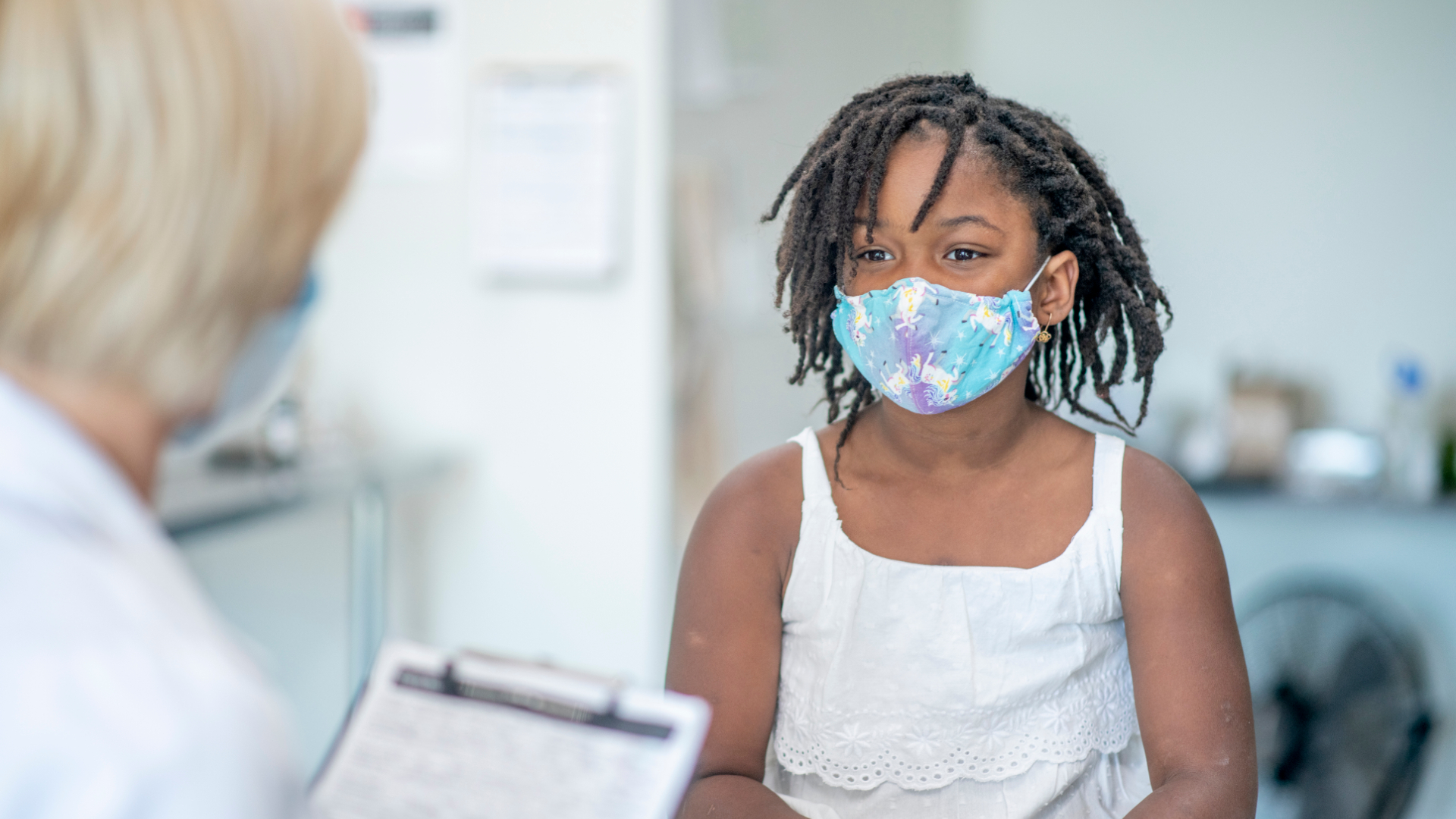 Atrium Health Levine Children's Awarded Grant to Test Innovation to Improve Diagnosis and Reduce Disparities
09.09.2020
Atrium Health News |
Levine Children's
Atrium Health Levine Children's was one of 17 organizations awarded a grant by The Society to Improve Diagnosis in Medicine (SIDM) as part of its DxQI Seed Grant Program to improve the quality, accuracy, and timeliness of diagnoses. SIDM awarded Levine Children's $50,000 to support testing an intervention designed to improve diagnosis of rheumatologic conditions in children from disadvantaged communities.
Inaccurate and delayed diagnoses are the most common, catastrophic, and costly of medical errors according to an analysis published in BMJ Quality & Safety. It is estimated that 12 million adults in the United States experience a diagnostic error every year in outpatient settings alone, and diagnosis failures result in as many as 80,000 premature deaths every year in U.S. hospitals.
Given limited resources, patients from lower socioeconomic backgrounds are vulnerable to the challenges – and resulting consequences – of delayed diagnosis and access to subspecialist care. Even under the best circumstances, frustrated families unable to access a specialist waste precious time, money, and resources seeking solutions via the wrong treatment. This often means making multiple trips to care providers for pain, and receiving costly, dangerous, and ineffective prescriptions. This project will focus on improving the referral process, from recognition to placement at Levine Children's Rheumatology clinic, for patients and practices from areas designated as low socioeconomic status and with the biggest social disparities gap.
"We are eager to work towards improving diagnosis of rheumatologic conditions in this vulnerable population of children." said Sheetal S. Vora, MD, associate professor of rheumatology at Atrium Health Levine Children's. "Diagnostic error is a significant problem that the healthcare community needs to address, and we are proud to be part of a cohort developing specific strategies to improve the accuracy and timeliness of diagnosis. This is just one of many continuing efforts to improve patient care at Levine Children's."
The DxQI grantees will identify and implement small, practical tests of change, and begin building evidence supporting interventions. If replicated and spread across other hospitals and health systems, these interventions have the potential to improve diagnosis. During the three-year program, SIDM will annually release a report about interventions that were effective and those that require further research and funding. The goal is to share the learnings with the broader healthcare community in the months and years to come.
"There are very few proven real-world solutions to minimize the harm diagnostic errors can cause," said Gerard M. Castro, PhD, MPH, PMP, Director of Quality Improvement, SIDM. "The DxQI grants awarded through the program are a first step in learning what best practices we can build into the diagnostic process to ensure that patients receive a diagnosis that is accurate, determined in a timely manner, and effectively communicated."
Ultimately, the Seed Grant program will help clinicians, hospitals and health systems take specific steps to reduce diagnostic errors by building an evidence base of effective interventions. Once tested, SIDM will create a clearinghouse of the interventions and be a catalyst for the adoption of effective practices by other organizations across the country.
"A diagnostic error isn't just about the clinician—it's about the complete care delivery process and includes all members of the healthcare team, including patients, which is why we sought to award grantees who recognize all of these important voices," said Doug Salvador, MD, MPH, Chief Quality Officer at Baystate Health and Chair of the DxQI Seed Grant Review Committee. "Solutions to diagnostic questions are important now more than ever. COVID-19 put a spotlight on getting the diagnosis right as quickly as possible and the consequences of failure to the patient, their families, and the entire fabric of society."
The DxQI Seed Grant Program is an initiative of the Society to Improve Diagnosis in Medicine with support from the Gordon and Betty Moore Foundation.
The next grant application period opens in January 2021. Organizations can learn more at ImproveDiagnosis.org/dxqi/.
---
About Atrium Health
Atrium Health is a nationally recognized leader in shaping health outcomes through innovative research, education and compassionate patient care. Headquartered in Charlotte, North Carolina, Atrium Health is an integrated, not-for-profit healthcare system with over 55,000 teammates at nearly 40 hospitals and hundreds of care locations throughout the Carolinas and Georgia. Atrium Health provides top-ranked pediatric, cancer and heart care to patients, as well as specialized musculoskeletal programs and organ transplants. Ranked among U.S. News & World Report's Best Hospitals for cancer treatment and in eight different pediatric specialties, it has also received the American Hospital Association's Quest for Quality Prize and was the recipient of the 2020 Centers for Medicare & Medicaid Services Health Equity Award for its efforts to reduce racial and ethnic disparities in care. Its flagship hospital, Atrium Health's Carolinas Medical Center, is the region's only Level I trauma center and is consistently rated among the nation's best. Atrium Health is also a leading-edge innovator in virtual care and mobile medicine, providing care close to home and in the home. With a commitment to every community it serves, Atrium Health seeks to improve health, elevate hope and advance healing – for all. Over the past three years, Atrium Health has provided nearly $2 billion per year in free and uncompensated care and other community benefits.
About the Society to Improve Diagnosis in Medicine
The Society to Improve Diagnosis in Medicine catalyzes and leads change to improve diagnosis and eliminate harm from diagnostic error. We work in partnership with patients, their families, the healthcare community and every interested stakeholder. SIDM is the only organization focused solely on the problem of diagnostic error and improving the accuracy and timeliness of diagnosis. In 2015, SIDM established the Coalition to Improve Diagnosis to increase awareness and actions that improve diagnosis. Members of the Coalition represent hundreds of thousands of healthcare providers and patients—and the leading health organizations and government agencies involved in patient care. Together, we work to find solutions that enhance diagnostic safety and quality, reduce harm, and ultimately, ensure better health outcomes for patients. Visit ImproveDiagnosis.org to learn more.