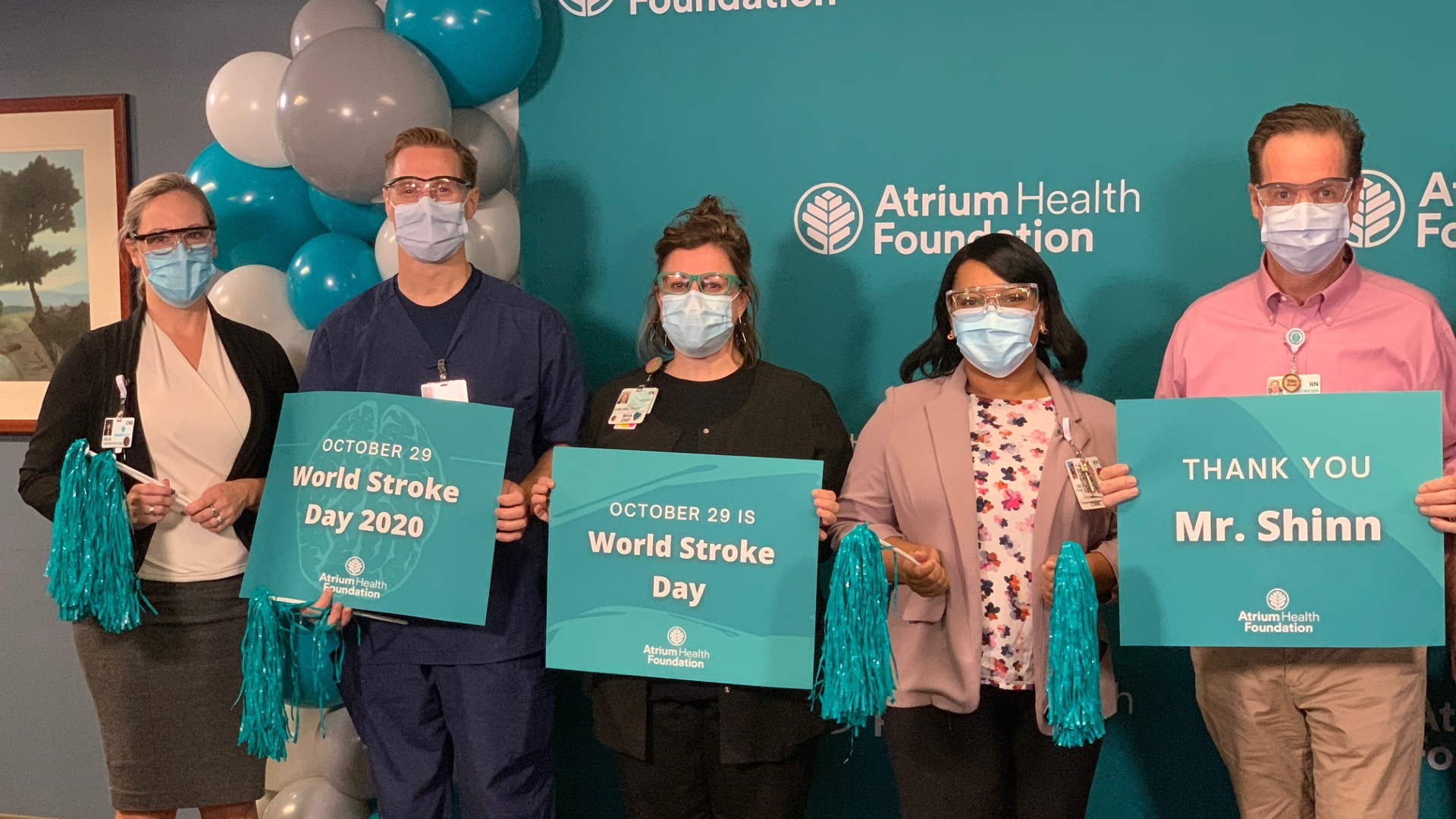 $7.5 Million Gift to Elevate Stroke Care at Atrium Health
10.29.2020
Atrium Health News |
Neuroscience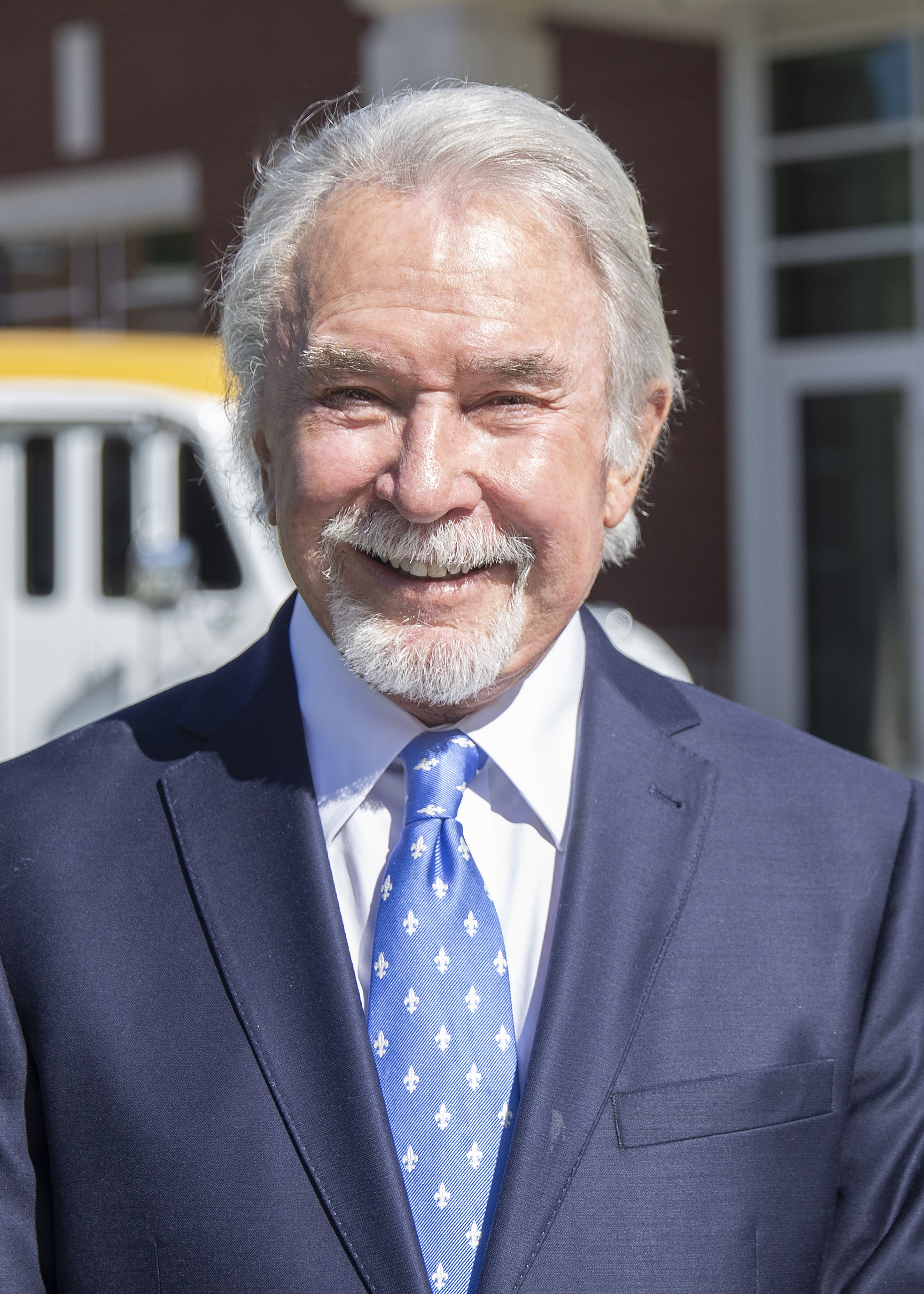 Comprehensive Stroke Center Named in Honor of Benefactor George Shinn
CHARLOTTE, N.C., October 29, 2020 – In conjunction with World Stroke Day, Atrium Health Foundation today announced a transformational gift from George Shinn in support of Atrium Health's regional stroke network. In recognition of the $7.5 million gift, Atrium Health will name its stroke center in honor of George Shinn.
"The George Shinn Comprehensive Stroke Center will pave the way for all patients to access the highest quality care and have the absolute best chance of surviving and recovering from stroke," said Gene Woods, President and CEO of Atrium Health. "We are deeply grateful to Mr. Shinn, and I'm certain this amazing gift will permanently elevate our stroke program at Carolinas Medical Center to ensure national and international prominence."
Building excellent programs is a hallmark of Shinn, an entrepreneur who decades ago established a legacy in Charlotte with his successful efforts to land the Carolina's first major league franchise, the Charlotte Hornets – changing the sports landscape of both Carolinas forever.
"The people of Charlotte and my partners lifted me up many years ago by supporting my dream to bring major league sports to this wonderful city," said Shinn. "God has blessed me more than I could ever have hoped for. My life is now spent giving back in ways that serve others," he said. "I appreciated Charlotte's support then and I appreciate it today."
And today, through his generosity, George Shinn continues to transform lives with his ongoing support of education initiatives and healthcare resources in at-risk communities. The most recent gift is personal to Shinn, who suffered a stroke when he was just 48 years old and was treated at Atrium Health Carolinas Medical Center.
"I am thrilled to make this donation to create the George Shinn Comprehensive Stroke Center, and I am thankful that all those years ago the team here at Carolinas Medical Center was able to save my life," said Shinn. "Stroke is a leading cause of death in our country, especially in African American men," he said. "It is my prayer that with this center, we see those statistics change."
As the largest stroke network in the region, the Comprehensive Stroke Center at Carolinas Medical Center offers patients access to life-saving treatments, closer to home. With one of the most experienced teams in the region, the Center treats over 4,000 strokes each year. The program emphasizes prevention, rapid response and treatment, and support for patients and families, post-acute care.
"Stroke is the leading cause of adult disability, and it doesn't just affect the patient; it affects family, friends, and employers," said Dr. Anthony Asher, President of the Neuroscience Institute for Atrium Health. Dr. Asher, whose own father suffered a debilitating stroke during the prime of his career as an attorney, added: "And stroke doesn't discriminate. It can happen to anyone, at anytime and anywhere. We must do more. There's so much at stake."
According to Dr. Asher, the donation from George Shinn will provide the extra support that the Center needs to innovate and enhance its services to provide cutting edge technology and new research opportunities across its network of 30+ sites. Funds will also augment support services for stroke survivors and their caregivers – such as psychosocial testing and patient and family education – for up to a full year after discharge from the acute hospital stay.
In addition, the gift will support the creation of The George Shinn Endowed Chair in Neurovascular Medicine. "This faculty position will promote our program's presence, expertise, and research across the country," said Dr. Andrew Asimos, Medical Director of the Carolinas Stroke Network at Atrium Health, "and it will serve as a valuable recruitment tool for our team."
Thanks to the Shinn gift, the team plans to expand upon its existing talent to recruit, researchers, clinical scientists, rehabilitation specialists, population health managers, data scientists, and more – all of whom will be critical to the success of the Center.
"It's gratifying to have our program recognized by this large donation," said Dr. Asimos. "We'll do our best, every day, to honor this gift by delivering world class care to those affected by stroke."
---
About Atrium Health
Atrium Health is a nationally recognized leader in shaping health outcomes through innovative research, education and compassionate patient care. Headquartered in Charlotte, North Carolina, Atrium Health is an integrated, not-for-profit healthcare system with over 55,000 teammates at nearly 40 hospitals and hundreds of care locations throughout the Carolinas and Georgia. Atrium Health provides top-ranked pediatric, cancer and heart care to patients, as well as specialized musculoskeletal programs and organ transplants. Ranked among U.S. News & World Report's Best Hospitals for cancer treatment and in eight different pediatric specialties, it has also received the American Hospital Association's Quest for Quality Prize and was the recipient of the 2020 Centers for Medicare & Medicaid Services Health Equity Award for its efforts to reduce racial and ethnic disparities in care. Its flagship hospital, Atrium Health's Carolinas Medical Center, is the region's only Level I trauma center and is consistently rated among the nation's best. Atrium Health is also a leading-edge innovator in virtual care and mobile medicine, providing care close to home and in the home. With a commitment to every community it serves, Atrium Health seeks to improve health, elevate hope and advance healing – for all. Over the past three years, Atrium Health has provided nearly $2 billion per year in free and uncompensated care and other community benefits.