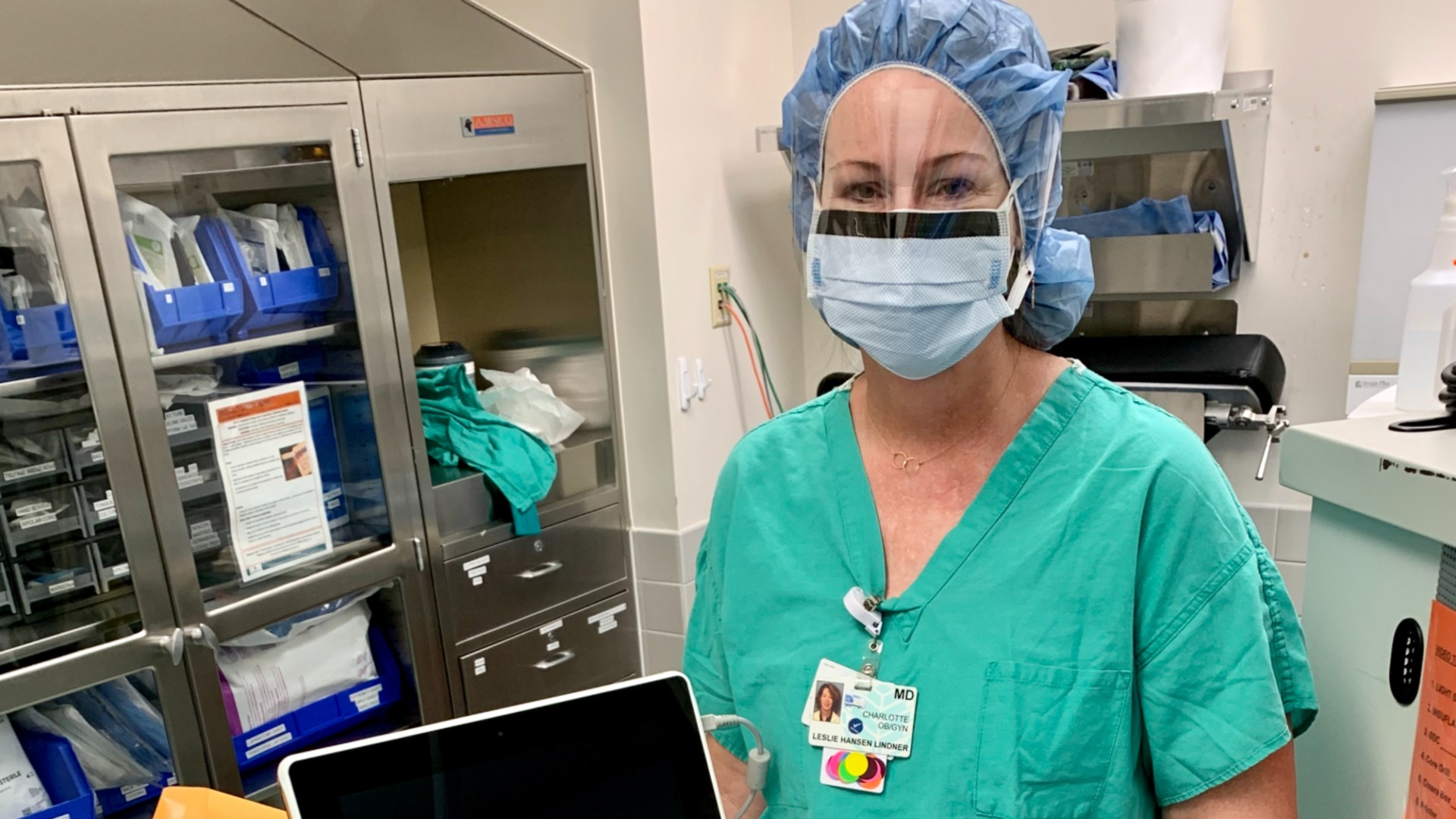 Atrium Health First in Carolinas and Southeast to Perform Procedure for Women Diagnosed with Uterine Fibroids
10.19.2020
Atrium Health News |
Women's Health
Charlotte, NC, October 19, 2020 – Atrium Health is the first in the Mid-Atlantic states, including Charlotte, to offer an innovative procedure for women suffering from debilitating symptoms caused by uterine fibroids. Leslie Hansen Lindner, MD, an OB/GYN with Atrium Health, performed the first incision-free outpatient procedure. The robotic procedure uses miniaturized ultrasound at the tip of the handpiece to locate fibroids and then treat them from inside the uterus.
Fibroids, or benign growths in or around the uterus, are very common in women of child-bearing age and can range in size from a grape to a grapefruit. Nearly 3 out of 4 women in the United States will have uterine fibroids before the age of 50. According to the US Department of Health and Human Services, more than 200,000 women each year are treated for uterine fibroids with the most common and surgical solution, a hysterectomy, which is a significant surgical procedure to remove the entire uterus.
This new procedure is proven to reduce symptoms while getting half of the treated women back to their normal activities the next day. Average return to activity was two days. It can also reduce the need for an entire hysterectomy.
"Women want to avoid surgical procedures that remove any part of their uterus or require lengthy recoveries," says Dr. Hansen Lindner. "I'm pleased to be able to offer access to this option for patients so they can have the quality of life they deserve."
Atrium Health physician, Bradley Hurst, MD, Director of Assisted Reproduction at Atrium Health's Carolinas Medical Center and a reproductive endocrinologist at Atrium Health Women's Institute, has been instrumental in this research for years.

"I have been working to advance fibroid treatment for much of my career, including initial development and testing of a transvaginal approach to fibroid treatment, for which I was issued a patent in 2005. As an incisionless, intrauterine, uterus-preserving option, this is a wonderful option for patients."
For more information or to book an appointment, please email MyFibroids@AtriumHealth.org