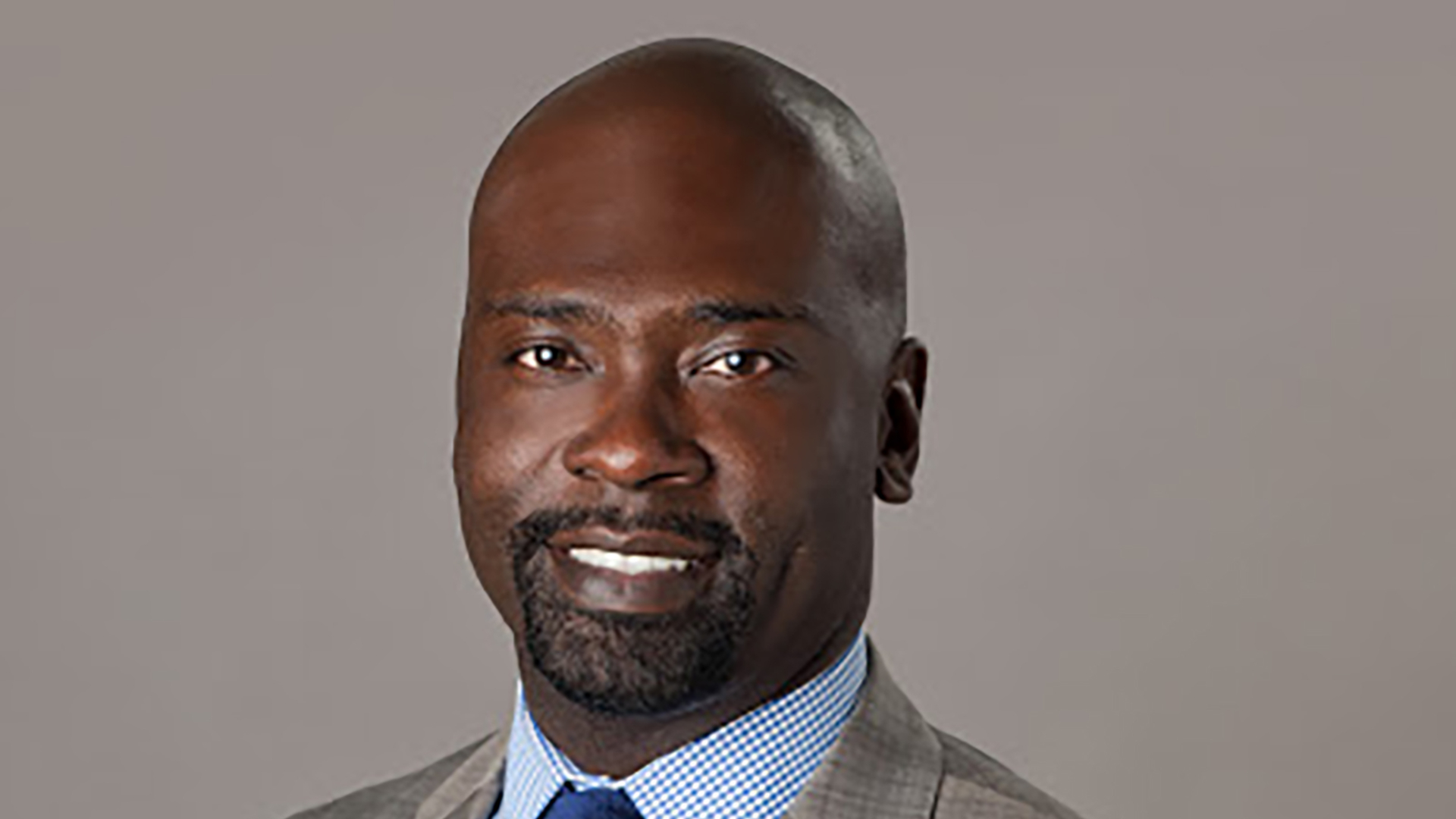 Atrium Health Names Delvecchio S. Finley President and Chief Executive Officer of Atrium Health Navicent
12.03.2020
Atrium Health News
CHARLOTTE, N.C., and MACON, Ga., Dec. 3, 2020 – Atrium Health announced today that Delvecchio S. Finley, FACHE, has been named the next president and chief executive officer of Atrium Health Navicent, serving communities in central and south Georgia. Finley will assume his new role with the organization on February 1, 2021. He will have accountability to the local Board of Directors for Atrium Health Navicent and report directly to Eugene A. Woods, president and CEO of Atrium Health, of which Atrium Health Navicent has been a part of since the beginning of 2019.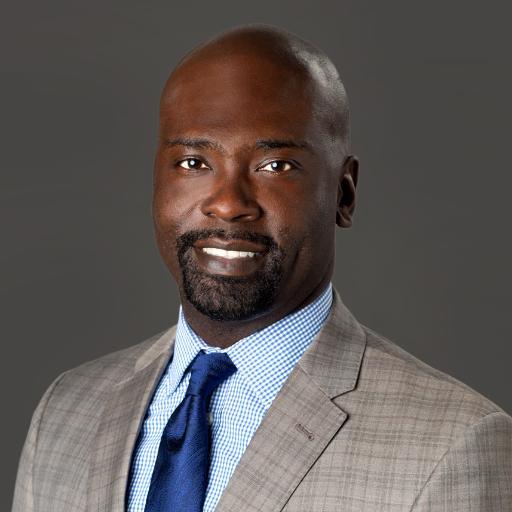 Finley brings more than 15 years of healthcare leadership to Atrium Health Navicent, having most recently served as chief executive officer of Oakland, California-based Alameda Health System for the past five years.
"Delivering on our mission has never been more important than during these unprecedented times, and I am excited about the fresh perspective and depth of experience Mr. Finley is bringing to our team," said Woods. "As a nationally recognized leader in the healthcare field with a passion for caring for underserved, vulnerable populations and for rural communities, we are looking forward to him joining us as we continue to improve health, elevate hope and advance healing – for all."
"We are very excited to welcome Delvecchio Finley to the Atrium Health Navicent family," said Starr Purdue, chair of the Atrium Health Navicent Board of Directors. "Healthcare is changing rapidly and requires leaders who have a vision combined with the necessary tools to shape positive outcomes. After an extensive national search, Mr. Finley's background and experience are the right fit as Atrium Health Navicent continues delivering exceptional healthcare to our communities."
Finley is the quintessential success story. Raised in public housing in Atlanta, he saw healthcare as a pathway to serving others and promoting equity for disadvantaged communities. He received his bachelor's degree in chemistry from Emory University, in Atlanta, and a master's degree in public policy from the Sanford Institute for Public Policy at Duke University, in Durham, North Carolina. Through hard work and a solid educational foundation, Finley quickly established himself within the healthcare industry, becoming a first-time CEO in his mid-30s.
"I am deeply honored to have the opportunity to join and lead Atrium Health Navicent and further its traditions of providing high-quality care for the community, while being part of Atrium Health, one of the nation's leading health systems," said Finley. "With Atrium Health Navicent being a safety-net health system for central and south Georgia, I look forward to advancing its many accomplishments and collaborating with partners throughout the community in the future. The 'for all' mission and approach to compassionate care resonates deeply with me, and I cannot wait to get started."
In Finley's most recent position, he turned around Alameda Health System in his first year, reversing a $60 million operating loss and achieving a $27 million gain. Alameda Health System is a nine-site system with more than $1 billion in annual revenues. There, he also oversaw a $668 million, multi-phase construction project which included a new, 9-story acute care bed tower at one of the system's hospitals and was an instrumental part of the Alameda Health System Foundation capital campaign that exceeded its fundraising goal by 50 percent. He also previously served as CEO of Los Angeles County/Harbor-UCLA Medical Center, in Torrance, California.
While currently serving on the American College of Healthcare Executives Board of Governors, Finley is also a board member for the American Hospital Association, a member of the Council on Healthcare Spending and Value and the immediate past-chair of the America's Essential Hospitals Institute. He was also the chair-elect of the California Association of Public Hospitals and Health Systems and a member of the California Hospitals Association board of directors, as well as multiple locally based health boards, prior to his selection to lead Atrium Health Navicent.
Finley has been recognized by industry peers for several awards and commendations, including Modern Healthcare's Top 25 Minorities in Healthcare Watch List and its Up and Comers Award, Becker's Hospital Review Top Healthcare Executives under 40 and received the Robert S. Hudgens Young Healthcare Executive of the Year Award by the American College of Healthcare Executives organization.
"We are extremely grateful to Dr. Tom Oliver for his excellent leadership while we conducted our national CEO search," said Purdue. "Dr. Oliver is a tremendous and well-respected leader within our organization and our community, and we are deeply appreciative of how he has helped guide us throughout this leadership transition."
Finley's initial focus will be continuing Atrium Health Navicent's efforts to provide the best treatments and resources during the COVID-19 pandemic. He will also continue the hospital system's integration with Charlotte, North Carolina-based Atrium Health, in order to provide the best standards of care and operations.
Finley, his wife and daughter will relocate to Macon in the new year.
---
About Atrium Health Navicent
Atrium Health Navicent, the leading provider of health care in central and south Georgia, is committed to its mission of elevating health and wellbeing through compassionate care. Providing more than 1,000 beds and offering care in 53 specialties at more than 50 facilities throughout the region, Atrium Health Navicent provides care for health care consumers' through an academic medical center; community, pediatric and rehabilitation hospitals; urgent care centers; physician practices; diagnostic centers; home health; hospice and palliative care; and a life plan community. Atrium Health Navicent is dedicated to enhancing health and wellness for individuals throughout the region through nationally recognized quality care, community health initiatives and collaborative partnerships. For more information, please visit www.NavicentHealth.org.
About Atrium Health
Atrium Health is a nationally recognized leader in shaping health outcomes through innovative research, education and compassionate patient care. Atrium Health is an integrated, nonprofit health system with more than 70,000 teammates serving patients at 42 hospitals and more than 1,500 care locations. It provides care under the Wake Forest Baptist Health name in the Winston-Salem, North Carolina, region and Atrium Health Navicent in Georgia. Atrium Health is renowned for its top-ranked pediatric, cancer and heart care, as well as organ transplants, burn treatments and specialized musculoskeletal programs. A recognized leader in experiential medical education and groundbreaking research, Wake Forest School of Medicine is the academic core of the enterprise, including Wake Forest Innovations, which is advancing new medical technologies and biomedical discoveries. Atrium Health is also a leading-edge innovator in virtual care and mobile medicine, providing care close to home and in the home. Ranked among U.S. News & World Report's Best Hospitals for cancer treatment and in eight pediatric specialties, Atrium Health has also received the American Hospital Association's Quest for Quality Prize and was the recipient of the 2020 Centers for Medicare & Medicaid Services Health Equity Award for its efforts to reduce racial and ethnic disparities in care. With a commitment to every community it serves, Atrium Health seeks to improve health, elevate hope and advance healing – for all, providing more than $2 billion per year in free and uncompensated care and other community benefits.