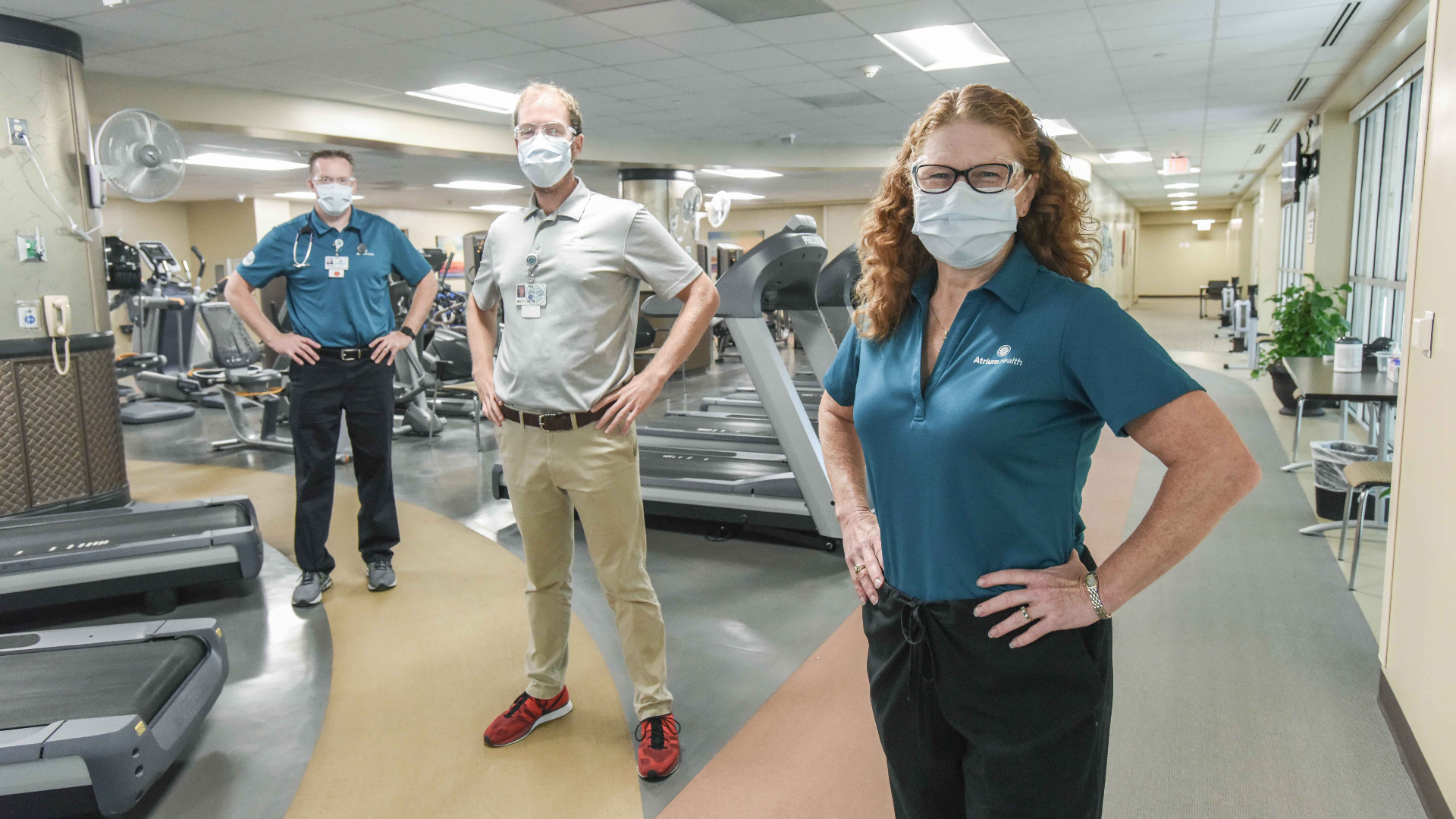 Atrium Health Cleveland Named to Healthgrades Best 250 Hospitals for 2021
02.22.2021
Atrium Health News
Recognized hospitals demonstrate superior clinical outcomes across common inpatient conditions and procedures. 
Atrium Health Cleveland has again been named one of Healthgrades 250 America's Best Hospitals™. Recipients of the award represent the top 5 percent of hospitals in the nation, who demonstrate superior clinical outcomes across the majority of common inpatient conditions and procedures. Atrium Health Cleveland also received this distinction in 2019.
"We are honored to again be recognized among America's Best Hospitals by Healthgrades," said Veronica Poole-Adams, vice president and facility executive, Atrium Health Cleveland. "This award is a testament to the work Atrium Health Cleveland teammates perform tirelessly each day to ensure patient safety and care are center of every patient encounter. This year, perhaps more than ever, I am pleased to tell our patients they can stay right here in their community for excellent, world-class care close to home."
According to Healthgrades, America's Best Hospitals outperformed their peers on average in treating a core group of conditions that account for more than 80 percent of mortalities in areas evaluated. For the 2021 listing, Healthgrades analyzed the performance of nearly 4,500 hospitals nationwide across 32 conditions and procedures, including heart attack, heart failure, pneumonia, respiratory failure, sepsis, and stroke. Overall, patients treated in hospitals named as Healthgrades America's Best Hospitals™ have, on average, a 27.4 percent lower risk of dying than if they were treated in hospitals that did not receive this award.
"Now more than ever, consumers understand the importance of researching hospitals and finding the best organization to meet their healthcare needs," said Brad Bowman, MD, Chief Medical Officer, Healthgrades. "Especially in this era of COVID-19, we commend the recipients of the Healthgrades America's Best Hospitals Awards for their commitment to providing superior outcomes and keeping their communities safe."
Atrium Health Cleveland was also to named to Healthgrades 2021 list of America's 100 Best Hospitals for Pulmonary Care and received the Pulmonary Care Excellence Award and Stroke Care Excellence Award.
Atrium Health Cleveland, a 241-bed hospital has been serving the greater Cleveland County region for more than 90 years. Patients can receive a number of services at the hospital, including cancer care provided Levine Cancer Institute, heart care provided by Sanger Heart & Vascular Institute, rehabilitation, orthopedics, surgery, women's services and wound care.
To learn more, access a complete list of the 2021 recipients and view Healthgrades hospital quality methodologies.
---
About Atrium Health
Atrium Health is a nationally recognized leader in shaping health outcomes through innovative research, education and compassionate patient care. Atrium Health is an integrated, nonprofit health system with more than 70,000 teammates serving patients at 42 hospitals and more than 1,500 care locations. It provides care under the Wake Forest Baptist Health name in the Winston-Salem, North Carolina, region and Atrium Health Navicent in Georgia. Atrium Health is renowned for its top-ranked pediatric, cancer and heart care, as well as organ transplants, burn treatments and specialized musculoskeletal programs. A recognized leader in experiential medical education and groundbreaking research, Wake Forest School of Medicine is the academic core of the enterprise, including Wake Forest Innovations, which is advancing new medical technologies and biomedical discoveries. Atrium Health is also a leading-edge innovator in virtual care and mobile medicine, providing care close to home and in the home. Ranked among U.S. News & World Report's Best Hospitals for cancer treatment and in eight pediatric specialties, Atrium Health has also received the American Hospital Association's Quest for Quality Prize and was the recipient of the 2020 Centers for Medicare & Medicaid Services Health Equity Award for its efforts to reduce racial and ethnic disparities in care. With a commitment to every community it serves, Atrium Health seeks to improve health, elevate hope and advance healing – for all, providing more than $2 billion per year in free and uncompensated care and other community benefits.