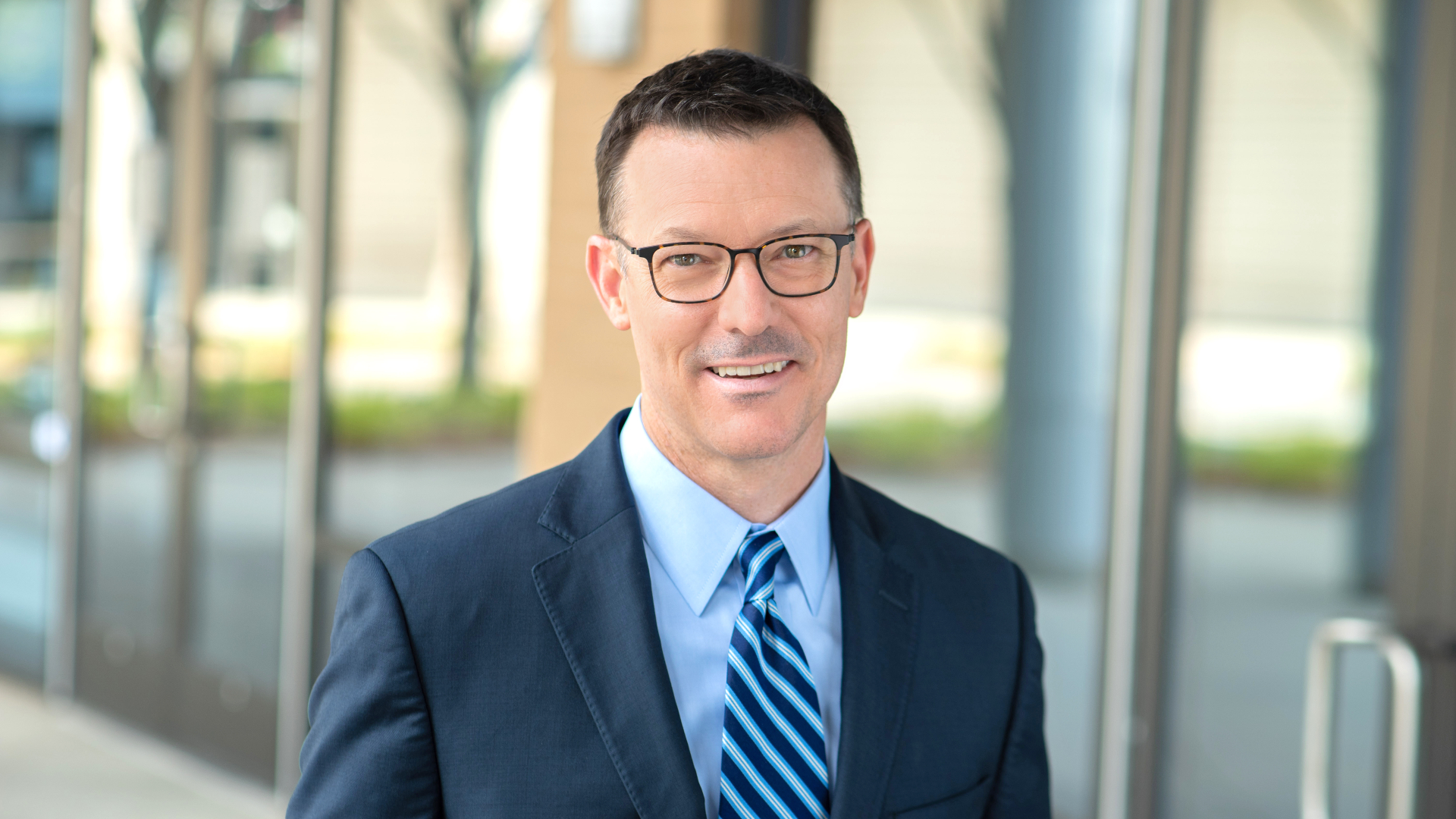 Atrium Health to Reshape Relationships with Insurance Companies and Health Plans
05.12.2021
Atrium Health News
CHARLOTTE, N.C., May 12, 2021 – After a national search, Atrium Health has chosen its top marketing executive, Michael Parkerson, to take on a newly created role of chief managed health executive. The new role is designed to bring the perspective of consumer wants and needs to the products, services and customer experience offered by the entire Atrium Health enterprise, while also factoring the consumer's desire for improved value and outcomes into the health system's relationships with insurance companies, health plans and government programs. In this dual role, Parkerson will continue to serve as senior vice president and chief marketing and communications officer and will begin his new duties immediately.
"This is a new role and a completely different and progressive approach to how a health system works with insurance companies and health plans," said Anthony DeFurio, executive vice president and chief financial officer for Atrium Health. "The world today is data-driven. We know so much more about consumers and what they expect in terms of the relationship they have with their healthcare team and the delivery of services. We also continue to gain deeper understandings about the disparities of care that exist. Michael Parkerson is a brilliant marketing leader who has deep roots in both consumer understanding and the insurance industry. He is the perfect person to bring together the consumer voice and the health plan perspectives to reimagine ways we can continue to distinguish Atrium Health as the health leader in the Southeast."
In addition to his current oversight of marketing and communications at Atrium Health, Parkerson's role as chief managed health executive will include:
Overseeing and maintaining relationships and agreements with insurance companies and health plans to advance Atrium Health's vision to be the leader in health and community impact.
Creating and leading a progressive strategy across the growing Atrium Health enterprise covering all regions and markets to identify, evaluate and advance market opportunities with individual, employer group, Medicare and Medicaid health plans.
Working closely with executive leaders across Atrium Health's more than 1,350 care locations and 37 hospitals as a critical leader, responsible for developing and activating initiatives and programs in the dynamic health system, insurance and health plan environment.
Leading the assessment and direction of existing and new products and services with insurance companies, health plans and government programs to serve individuals, families and employees.
"As a leading next-generation academic health system, Atrium Health is rising to the challenges of the current environment and reshaping the future of health throughout the Southeast," said Parkerson. "I am humbled, energized and thankful to be a part of it and for the opportunity to work alongside so many amazing teammates as we continue to advance Atrium Health's patient-centered and compassionate mission of providing health, hope and healing for all."
Prior to joining Atrium Health, Parkerson spent nearly 20 years with Blue Cross Blue Shield of North Carolina, last serving as its chief strategy and innovation officer. In his time with Blue Cross Blue Shield of North Carolina, he also served as the chief marketing officer and business transformation leader, architecting and executing enterprise growth strategy, while re-engineering business processes for greater efficiency and agile product development.
Parkerson holds a master's degree in business administration from James Madison University in Harrisonburg, Virginia, and graduated summa cum laude, Phi Beta Kappa from Hampden-Sydney College in Hampden Sydney, Virginia, with a bachelor's degree in economics and mathematics.
About Atrium Health
Atrium Health is a nationally recognized leader in shaping health outcomes through innovative research, education and compassionate patient care. Atrium Health is an integrated, nonprofit health system with nearly 70,000 teammates serving patients at 37 hospitals and more than 1,350 care locations. It provides care under the Wake Forest Baptist Health name in the Winston-Salem, North Carolina, region and Atrium Health Navicent in Georgia. Atrium Health is renowned for its top-ranked pediatric, cancer and heart care, as well as organ transplants, burn treatments and specialized musculoskeletal programs. A recognized leader in experiential medical education and groundbreaking research, Wake Forest School of Medicine is the academic core of the enterprise, including Wake Forest Innovations, which is advancing new medical technologies and biomedical discoveries. Atrium Health is also a leading-edge innovator in virtual care and mobile medicine, providing care close to home and in the home. Ranked among U.S. News & World Report's Best Hospitals for cancer treatment and in eight pediatric specialties, Atrium Health has also received the American Hospital Association's Quest for Quality Prize and was the recipient of the 2020 Centers for Medicare & Medicaid Services Health Equity Award for its efforts to reduce racial and ethnic disparities in care. With a commitment to every community it serves, Atrium Health seeks to improve health, elevate hope and advance healing – for all, providing more than $2 billion per year in free and uncompensated care and other community benefits.