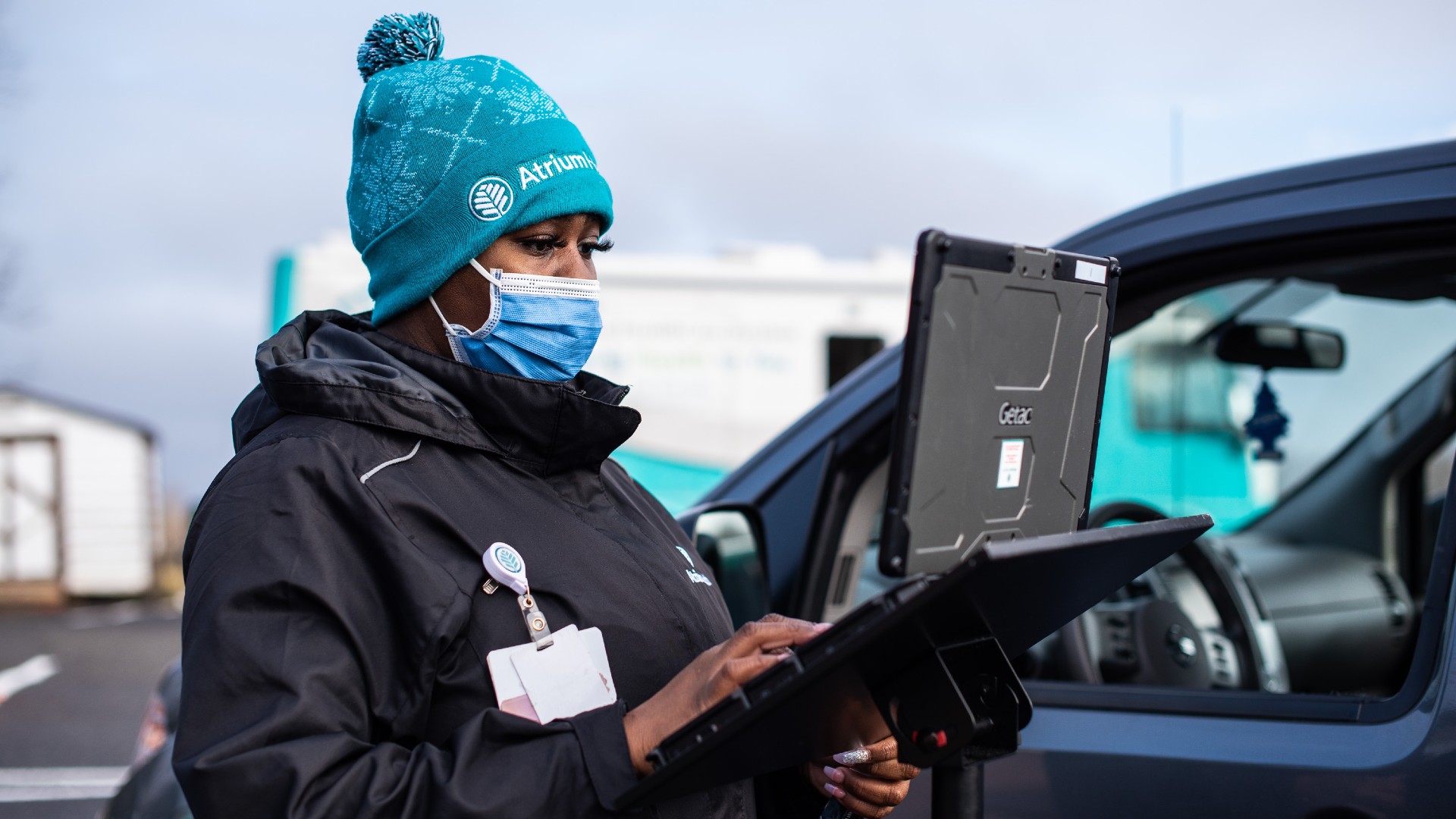 American Hospital Association Recognizes Atrium Health with 2021 Carolyn Boone Lewis Equity of Care Award
05.20.2021
Atrium Health News
The American Hospital Association's (AHA) Institute for Diversity and Health Equity today announced that Atrium Health, Charlotte, N.C., will receive the 2021 Carolyn Boone Lewis Equity of Care (EOC) Award. Henry Ford Health System, Detroit, Mich.; and ChristianaCare, Newark, Del., will be recognized as honorees.
The Carolyn Boone Lewis Equity of Care Award is an annual recognition of outstanding efforts among hospitals and health care systems to advance equity of care to all patients and to spread lessons learned and progress toward diversity, inclusion and health equity. Lewis was the first African-American and first hospital trustee to chair the AHA Board.
"As places of healing, hospitals have a vital role to play in ensuring all individuals can reach their highest potential for health, regardless of background, zip code or any other factor. The Carolyn Boone Lewis Equity of Care Award acknowledges the leaders that make diversity, inclusion and equity foundational to their operations," said AHA President and CEO, Rick Pollack. "Atrium Health has confronted disparities in health outcomes with renewed urgency during the COVID-19 pandemic. We congratulate Atrium and the honorees for using rigorous, data-informed strategies to help bring about change that is much-needed and long overdue."
Atrium Health, the 2021 Carolyn Boone Lewis EOC Award winner, is recognized for its success in applying data and an equity focus to its COVID-19 response. This included testing 25,323 community members for COVID-19 through roving mobile units and leveraging community relationships to partner with 55 sites in underserved neighborhoods with high infection rates. As a result, Atrium Health closed gaps in testing for Black and Hispanic community members and has used this same data-driven approach to bring thousands of vaccinations to underserved communities as well.
Atrium Health has transformed the collection of patient data, consistently surpassing a 90% 97% collection rate for race, ethnicity and language preference data, as well as data on sexual orientation and gender identity. Patient response options now include 20 ethnicity and 40 race options, along with a multiple-selection option that allowed Atrium Health to eliminate "other" as a category. Options also reflect 73 languages. This progress was achieved through rebuilding and redesigning of its electronic medical record, as well staff education and internal and external communication strategies.
Improvements in patient data have enabled Atrium Health to identify gaps in clinical outcomes and better target efforts to address them. For example, Atrium Health scheduled 200 additional colorectal cancer screenings for Hispanic and Latino men who had previously been under-screened. Some revealed major cancers that would have otherwise gone undetected. Atrium Health also enacted unconscious bias training aimed at reducing gaps in medication administration for Black patients experiencing long bone fracture in the emergency services department.
About the American Hospital Association (AHA)

The American Hospital Association (AHA) is a not-for-profit association of health care provider organizations and individuals that are committed to the health improvement of their communities. The AHA advocates on behalf of our nearly 5,000 member hospitals, health systems and other health care organizations, our clinician partners – including more than 270,000 affiliated physicians, 2 million nurses and other caregivers – and the 43,000 health care leaders who belong to our professional membership groups. Founded in 1898, the AHA provides insight and education for health care leaders and is a source of information on health care issues and trends. For more information, visit the AHA website at www.aha.org.