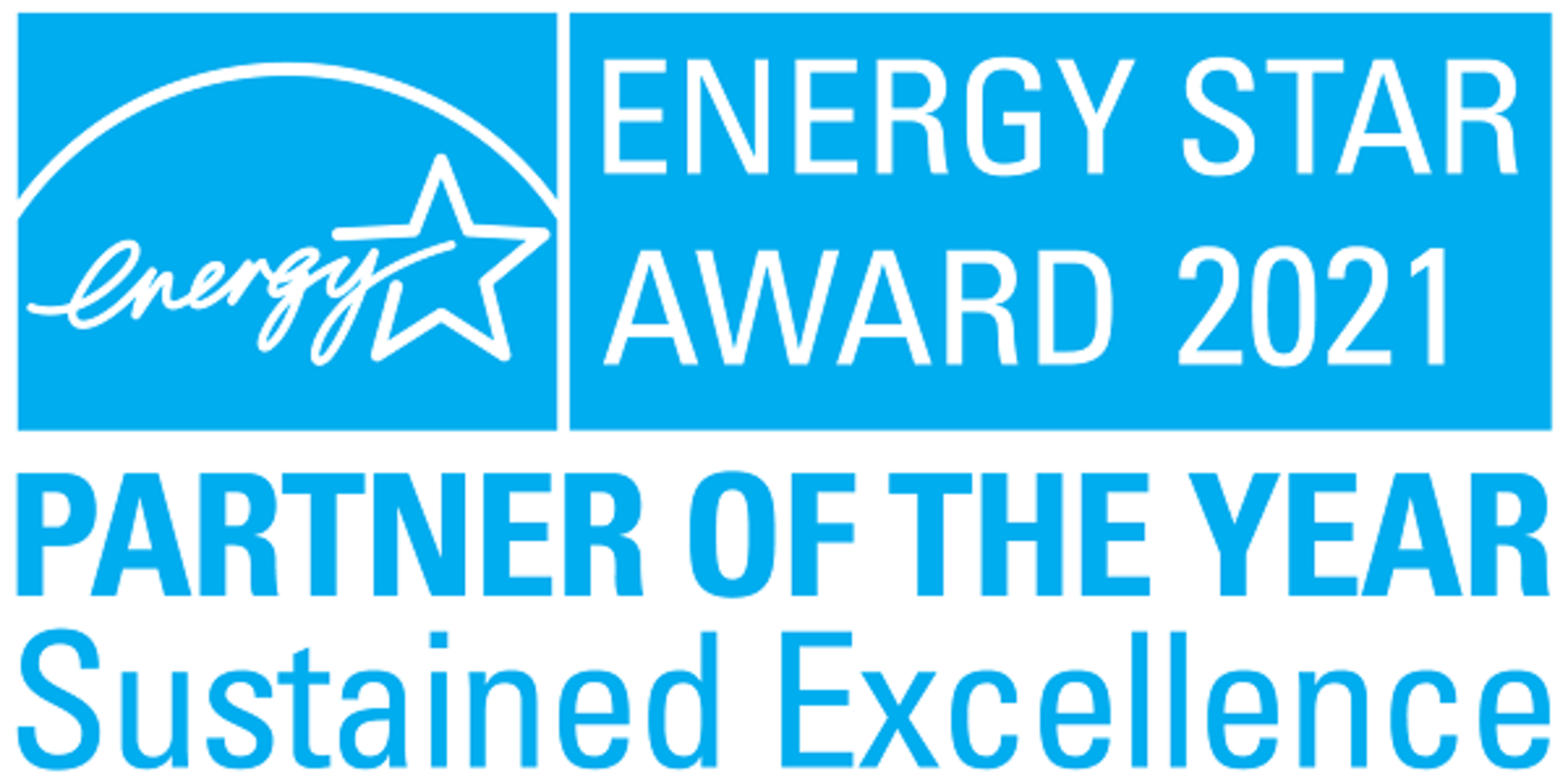 Atrium Health Earns 2021 ENERGY STAR Sustained Excellence Award
05.28.2021
Atrium Health News
CHARLOTTE, N.C., May 28, 2021– Atrium Health is proud to announce it has received the 2021 ENERGY STAR® Partner of the Year — Sustained Excellence Award from the U.S. Environmental Protection Agency and the U.S. Department of Energy for the fourth consecutive year.
The Sustained Excellence award is the highest honor bestowed by the ENERGY STAR program. Winners are part of a distinguished group which has made a long-term commitment to fighting climate change and protecting public health through energy efficiency. They are among the nation's leaders in driving value for the environment, the economy and the public.
"Few healthcare systems have achieved this award and it is very exciting to again be recognized as a national leader in healthcare energy performance," said Michael Roberts, director of energy services for Atrium Health. "This recognition showcases Atrium Health's continued pursuit of operational excellence, environmental stewardship and our mission to improve health, elevate hope and advance healing – for all."
Atrium Health facilities management set an internal goal in 2012 of a 20% energy reduction over five years. Since then, energy reduction projects such as lighting retrofits and efficient HVAC control strategiesin operating suites (where there is greatest energy use) have been completed. In addition, the department developed specialized training and education to engage employees and further drive energy reduction.
Based on the financial impact of energy reduction, benchmarking and reporting of cost avoidance, Atrium Health continues to rise as a national leader in healthcare energy management.
"ENERGY STAR award-winning partners are showing the world that delivering real climate solutions makes good business sense and promotes job growth," said EPA Administrator Michael S. Regan. "Many of them have been doing it for years, inspiring all of us who are committed to tackling the climate crisis and leading the way to a clean energy economy."
Winners are selected from a network of thousands of ENERGY STAR partners. For a complete list of 2021 winners and more information about ENERGY STAR's awards program, visit energystar.gov/awardwinners.
About Atrium Health
Atrium Healthis a nationally recognized leader in shaping health outcomes through innovative research, education and compassionate patient care. Atrium Health is an integrated, nonprofit health system with nearly 70,000 teammates serving patients at 37 hospitals and more than 1,350 care locations. It provides care under the Wake Forest Baptist Health name in the Winston-Salem, North Carolina, region and Atrium Health Navicent in Georgia. Atrium Health is renowned for its top-ranked pediatric, cancer and heart care, as well as organ transplants, burn treatments and specialized musculoskeletal programs. A recognized leader in experiential medical education and groundbreaking research,Wake Forest School of Medicine is the academic core of the enterprise, including Wake Forest Innovations, which is advancing new medical technologies and biomedical discoveries. Atrium Health is also a leading-edge innovator in virtual care and mobile medicine, providing care close to home and in the home. Ranked among U.S. News & World Report's Best Hospitals for cancer treatment and in eight pediatric specialties, Atrium Health has also received the American Hospital Association's Quest for Quality Prize and was the recipient of the 2020 Centers for Medicare & Medicaid Services Health Equity Award for its efforts to reduce racial and ethnic disparities in care. With a commitment to every community it serves, Atrium Health seeks to improve health, elevate hope and advance healing – for all, providing more than $2 billion per year in free and uncompensated care and other community benefits.
About ENERGY STAR
ENERGY STAR® is the government-backed symbol for energy efficiency, providing simple, credible, and unbiased information that consumers and businesses rely on to make well-informed decisions. Thousands of industrial, commercial, utility, state, and local organizations—including more than 40 percent of the Fortune 500®—rely on their partnership with the U.S. Environmental Protection Agency (EPA) to deliver cost-saving energy efficiency solutions. Since 1992, ENERGY STAR and its partners helped American families and businesses avoid more than $450 billion in energy costs and achieve 4 billion metric tons of greenhouse gas reductions. More background information about ENERGY STAR can be found at: https://www.energystar.gov/about and https://www.energystar.gov/about/origins_mission/energy_star_numbers.