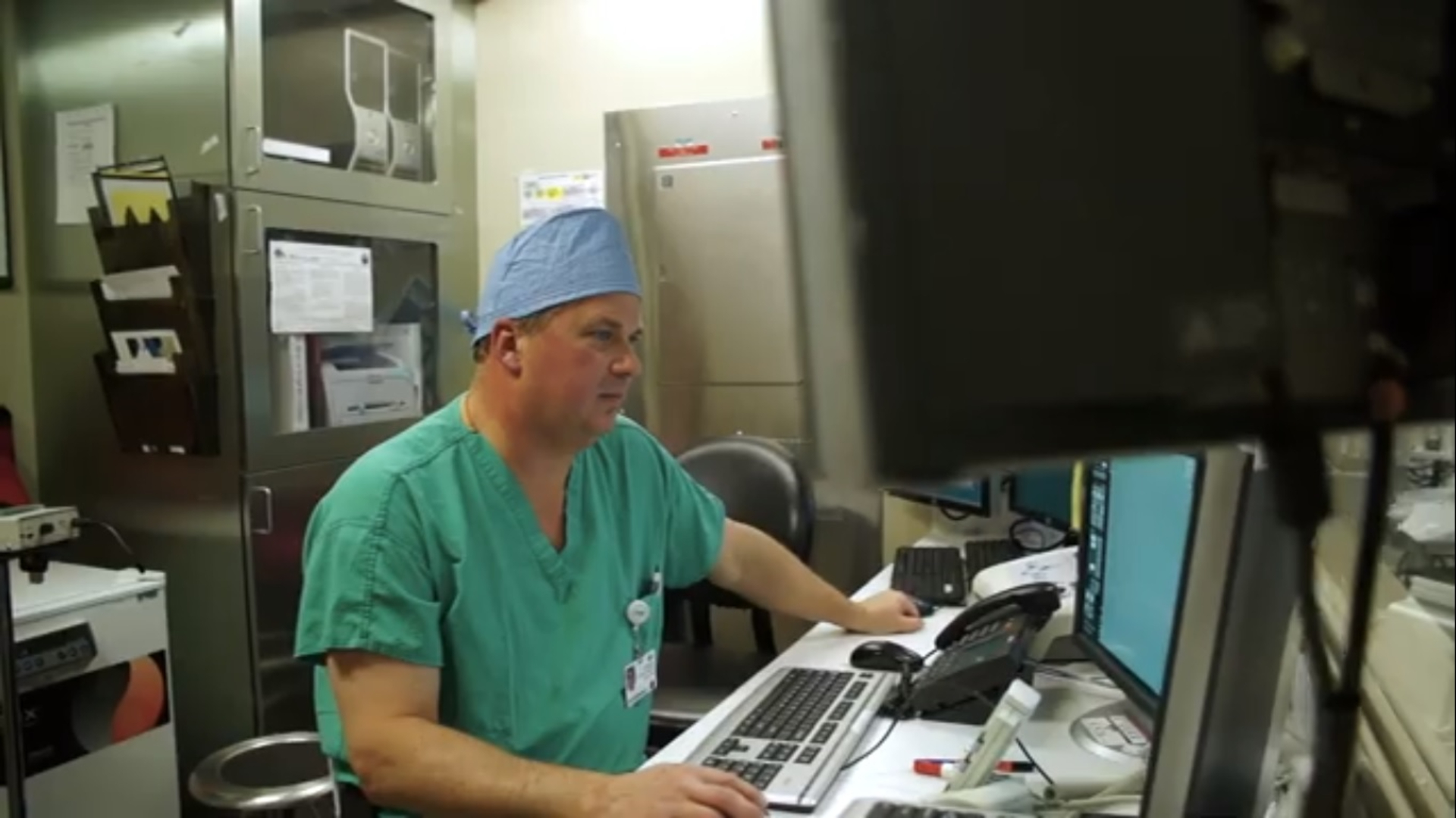 Atrium Health First in the Southeast to Use Advanced Aneurysm Repair Device
06.10.2021
Atrium Health News
CHARLOTTE, N.C., June 10, 2021
– Dr. Joe Bernard, medical director of the Cerebrovascular Program at Atrium Health Neurosciences Institute
and neurosurgeon with Carolina Neurosurgery & Spine Associates
, was the first in the Southeast and third in the country to use the latest advanced aneurysm repair device – the Pipeline™ Flex Embolization Device with Shield Technology. This is a fine mesh cylinder designed to divert blood flow away from a cerebral aneurysm (blister-like outpouching). The aneurysm can safely and naturally shrink over time with the blood flow diversion technology.
The device was approved by the FDA on April 21, 2021. The procedure at Atrium Health Carolinas Medical Center was performed on May 28. A second patient at Atrium Health was treated on June 1.
Any device placed in the vessel potentially increases the risk of clots forming on the therapeutic devices during the healing process. This advancement should lower the risk of stroke during and after catheter-based brain aneurysm treatment procedures. The Shield Technology advancement has a similar coating to normal red blood cells, reducing the chance of platelets (the first cells that lead to blood clots) adhering to the mesh.
"The risk of a complication during this type of treatment was already low, but this technology should make this even safer for patients," Bernard said. "Our first patients are doing great."
While flow diverters have been available for a few years and several companies are manufacturing flow diverters, this is the first of its kind with surface modification available in the U.S.
"We are proud to continue to push the envelope of patient care – health, hope and healing for all – on behalf of Atrium Health Neurosciences Institute and Carolina Neurosurgery and Spine Associates," Bernard said.
Learn more about our care at the Neurosciences Institute at
AtriumHealth.org/Neurosciences
.