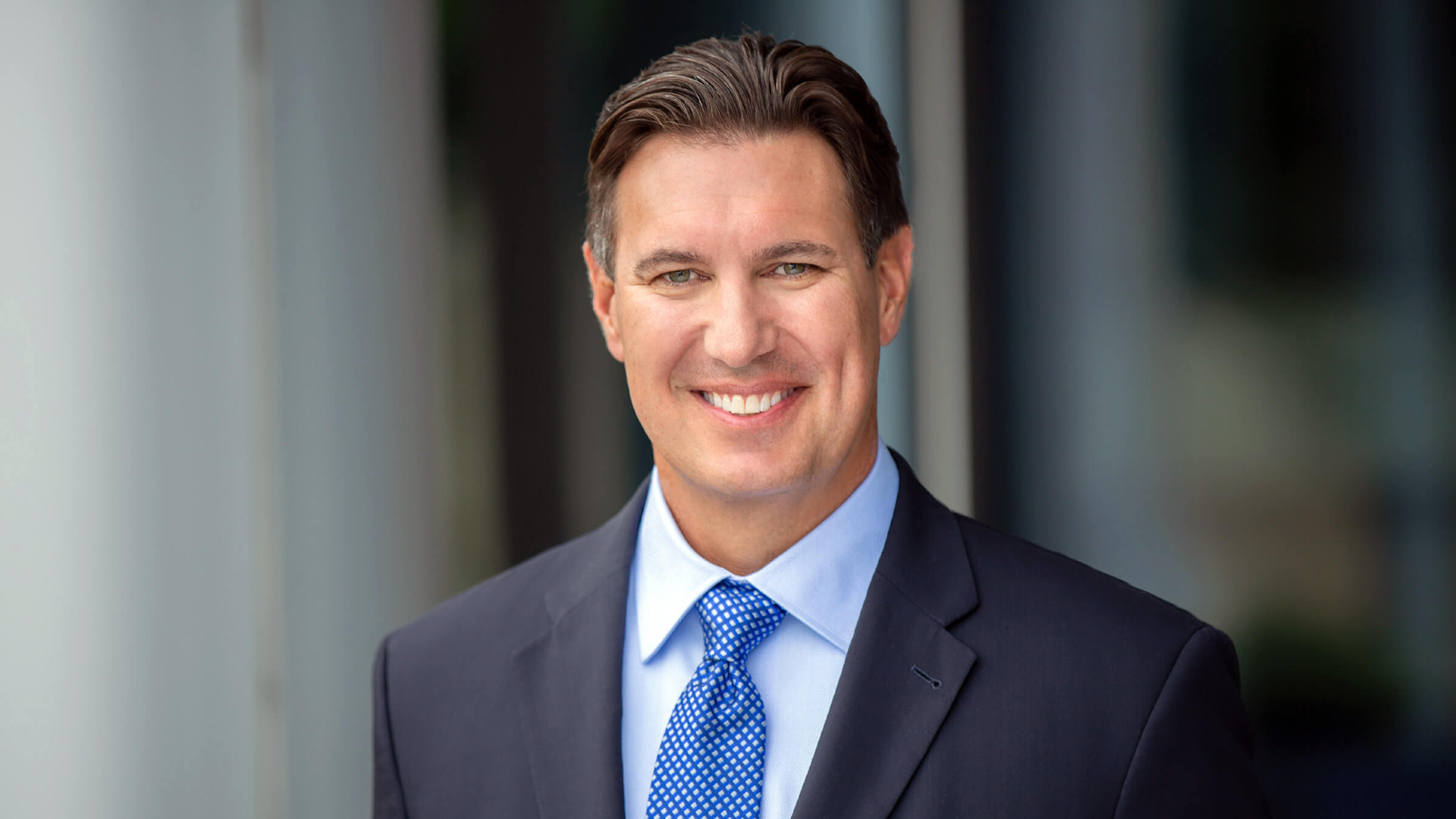 Atrium Health EVP and Chief Physician Executive Dr. Scott Rissmiller Honored in the Top 50 for Most Influential Clinical Executives
06.21.2021
Atrium Health News
CHARLOTTE, N.C., June 21, 2021 – A top leader at Atrium Health is being recognized as one of the health industry's top executives. Dr. Scott Rissmiller, executive vice president and chief physician executive for Atrium Health, has been named one of Modern Healthcare's Top 50 Most Influential Clinical Executives of 2021.
The awards program honors individuals in health care who are considered by peers and senior editors of Modern Healthcare to be paving the way to better health through their executive responsibility, leadership qualities, innovation, community service and achievements, inside and outside of their respective organizations. In addition to Rissmiller, this year's list includes leaders from other top health systems, academia and government, including Dr. Anthony Fauci, director of the National Institute of Allergy and Infectious Diseases, Dr. Rochelle Walensky, director of the Centers for Disease Control and Prevention, and U.S. Surgeon General Vice Admiral Dr. Vivek Murthy, among others.
Rissmiller is a transformative physician-leader in the health care field, including telemedicine. During the current pandemic, he assembled and oversaw a team of operational and medical experts to create the Atrium Health Hospital at Home – a virtual hospital created in less than three weeks' time to house COVID-19 patients. This initiative lowered the chances of the virus spreading by keeping patients out of emergency departments and allowing them to remain in their comfort of their own homes for observation or inpatient treatment and recovery, simultaneously conserving hospital space, staff resources and personal protective equipment. He also played an integral role in the creation of mass vaccination sites, leveraging unique and innovative public-private partnerships to get more people vaccinated more quickly.
"Dr. Rissmiller is an exceptional leader and extremely skilled clinician who is deeply committed to making Atrium Health the best place for clinicians to care for our patients," said Eugene A. Woods, president and CEO of Atrium Health. "Those who have the privilege of working closely with Dr. Rissmiller often witness his unique ability to connect with everyone he comes into contact with – patients and teammates alike – with his humble and personable demeanor. Whether he is leading a strategy meeting, visiting patients in the ICU or giving out hand warmers on a frigid day to teammates administering vaccines, his selflessness and dedication earns the respect of all. I am most proud of his innovative thinking and bold actions – especially throughout the pandemic – and confident he will continue to lead us forward in the years to come."
"I am honored and humbled to be selected for this recognition among these other remarkable health care leaders," said Rissmiller. "My selection is truly a reflection of the great work and expertise of the Atrium Health physicians and other medical professionals who care for our patients each day. Together, we have made Atrium Health an environment where we can provide health, hope and healing for all who walk through our doors."
"The 2021 class of 50 Most Influential Clinical Executives did not shy away from the challenges of caring for patient populations during a pandemic," said Modern Healthcare editor Aurora Aguilar. "They found inspiration in knocking down hurdles and fighting for top quality care for their patients and staff. They improved cancer screening outcomes by incorporating in-home test kits and secured more diversity for future clinician ranks. Modern Healthcare congratulates this class and appreciates their hard work."
After graduating from Medical College of Georgia, Rissmiller came to Charlotte for his residency at the flagship Atrium Health Carolinas Medical Center. He chose to remain with the organization and has served patients and the community for more than 20 years, initially as a hospitalist, leading the creation of the Carolinas Hospitalist Group and served as its president. He was named deputy chief physician executive in 2017 and promoted into his current role two years later.
Under Rissmiller's leadership, Atrium Health has consistently been a top performer in providing quality care to patients, as compared nationally. Ranked among U.S. News & World Report's Best Hospitals for cancer treatment and in eight pediatric specialties, Atrium Health has also received the American Hospital Association's 2019 Quest for Quality Prize, which recognizes leadership and innovation to advance health care quality and health in communities, and the 2021 Carolyn Boone Lewis Equity of Care Award for advancing equity of care to all patients, spreading lessons learned and progress toward diversity, inclusion and health equity. Atrium Health was also the recipient of the prestigious 2020 Centers for Medicare & Medicaid Services Health Equity Award for its efforts to reduce racial and ethnic disparities in care.
Rissmiller's expertise and insights are in frequent demand by local and national media, including Fox News, Bloomberg TV and The Wall Street Journal. He was previously named a Top 10 Hospitalist, nationally, by the American College of Physicians, to Business North Carolina Magazine's Best Doctors list and Charlotte Magazine's Top Doctor.
Rissmiller is not the only Atrium Health leader to receive major accolades from Modern Healthcare in recent months. In December, Woods was ranked No. 7 in the magazine's rankings of the 100 Most Influential People in Healthcare. Woods was also one of Modern Healthcare's 2020 Minority Leaders Luminaries, listed among the industry's top 25 minority leaders.
About Atrium Health 
Atrium Healthis a nationally recognized leader in shaping health outcomes through innovative research, education and compassionate patient care. Atrium Health is an integrated, nonprofit health system with nearly 70,000 teammates serving patients at 37 hospitals and more than 1,350 care locations. It provides care under the Wake Forest Baptist Health name in the Winston-Salem, North Carolina, region and Atrium Health Navicent in Georgia. Atrium Health is renowned for its top-ranked pediatric, cancer and heart care, as well as organ transplants, burn treatments and specialized musculoskeletal programs. A recognized leader in experiential medical education and groundbreaking research,Wake Forest School of Medicine is the academic core of the enterprise, including Wake Forest Innovations, which is advancing new medical technologies and biomedical discoveries. Atrium Health is also a leading-edge innovator in virtual care and mobile medicine, providing care close to home and in the home. Ranked among U.S. News & World Report's Best Hospitals for cancer treatment and in eight pediatric specialties, Atrium Health has also received the American Hospital Association's Quest for Quality Prize and was the recipient of the 2020 Centers for Medicare & Medicaid Services Health Equity Award for its efforts to reduce racial and ethnic disparities in care. With a commitment to every community it serves, Atrium Health seeks to improve health, elevate hope and advance healing – for all, providing more than $2 billion per year in free and uncompensated care and other community benefits.