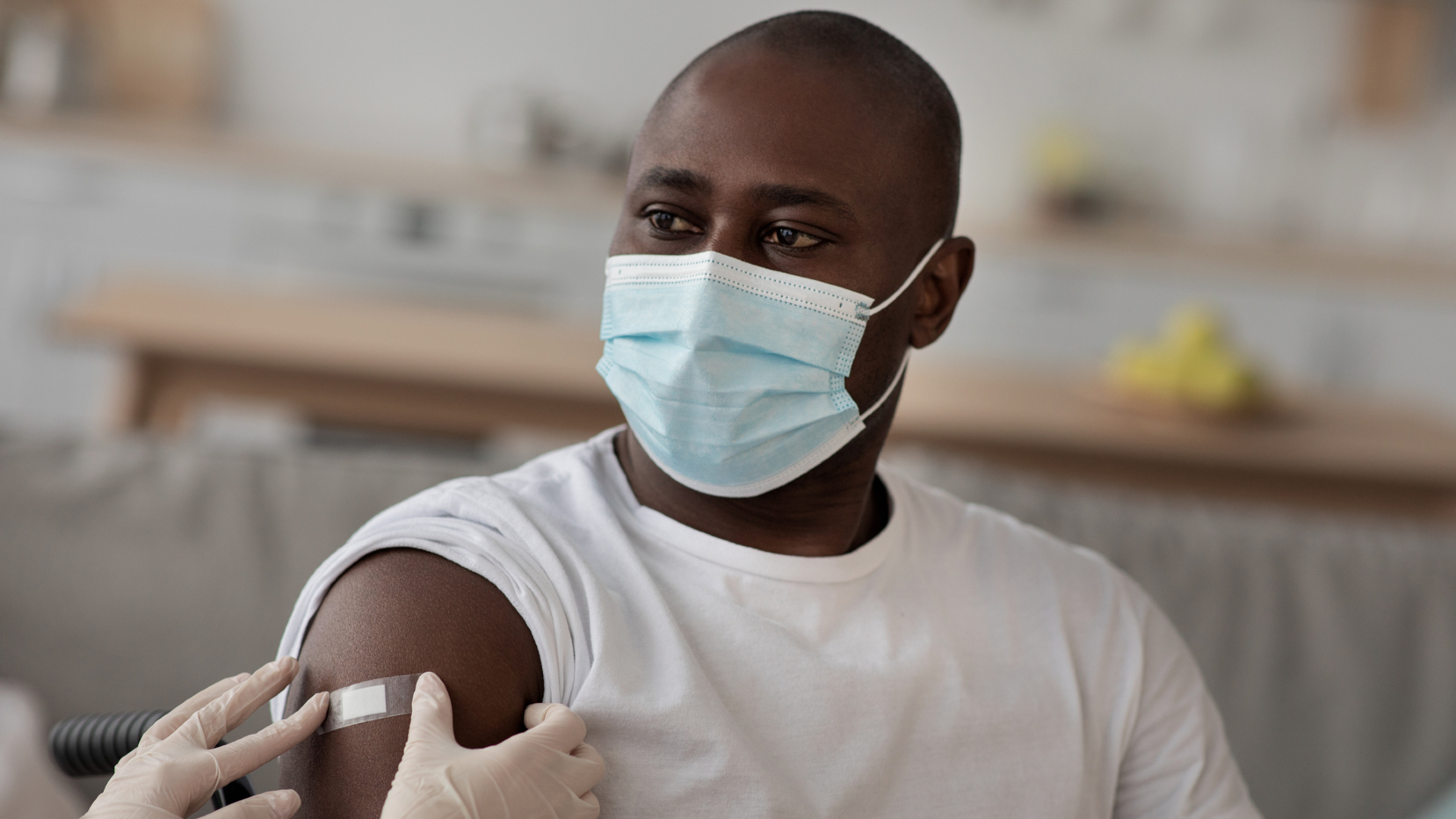 Atrium Health Begins Dispensing Third COVID Shots to Immunocompromised
08.19.2021
Atrium Health News
CHARLOTTE, N.C., Aug. 19, 2021 – To provide greater protection against the COVID-19 Delta variant, Atrium Health is now offering a third dose of the Pfizer or Moderna vaccine to those with compromised immune systems. Data has not yet revealed if those who received the Johnson & Johnson vaccine would benefit from a second dose.
Atrium Health facilities throughout the Charlotte metro area are offering the vaccines, making it possible to find a convenient location. Appointments to receive a third dose at an Atrium Health facility may be made by visiting AtriumHealth.org/COVID19Vaccine or by calling 704-468-8888.
The brand of a patient's third dose should match the brand of the two previous doses the person received.
To avoid bringing immunocompromised people into large gatherings, Atrium Health will not be hosting mass vaccination clinics to distribute these third-dose vaccines.
As with the first doses of the COVID vaccines, these shots will be administered at no out-of-pocket cost to the patient.
In the weeks ahead, Atrium Health will be preparing to deliver Pfizer and Moderna booster vaccines to everyone who is at least eight months removed from receiving their second dose vaccination. This was recently recommended by the U.S. Department of Health and Human Services and is pending review by the Food and Drug Administration and Centers for Disease Control and Prevention.
"Providing the immunocompromised with a third vaccine dose will give them added protection, but they should still stay safe, wear masks and be cautious in group settings," said Dr. Katie Passaretti, medical director of infection prevention for Atrium Health. "We continue to urge those who have not yet been vaccinated to get a COVID shot to halt the spread of the Delta variant, reduce the chances of new variants emerging and protect from COVID-related hospitalizations and death."
About Atrium Health
Atrium Health is a nationally recognized leader in shaping health outcomes through innovative research, education and compassionate patient care. Atrium Health is an integrated, nonprofit health system with nearly 70,000 teammates serving patients at 40 hospitals and more than 1,400 care locations. It provides care under the Atrium Health Wake Forest Baptist name in the Winston-Salem, North Carolina, region, as well as Atrium Health Navicent and Floyd in Georgia and Alabama. A recognized leader in experiential medical education and groundbreaking research, Wake Forest School of Medicine is the academic core of the enterprise. Atrium Health is renowned for its top-ranked pediatric, cancer and heart care, as well as organ transplants, burn treatments and specialized musculoskeletal programs. It is also a leading-edge innovator in virtual care and mobile medicine, providing care close to home and in the home. Ranked among U.S. News & World Report's Best Hospitals in eight pediatric specialties, Atrium Health has also received the American Hospital Association's Quest for Quality Prize and its 2021 Carolyn Boone Lewis Equity of Care Award, as well as the 2020 Centers for Medicare & Medicaid Services Health Equity Award for its efforts to reduce racial and ethnic disparities in care. With a commitment to every community it serves, Atrium Health seeks to improve health, elevate hope and advance healing – for all, providing more than $2 billion per year in free and uncompensated care and other community benefits.