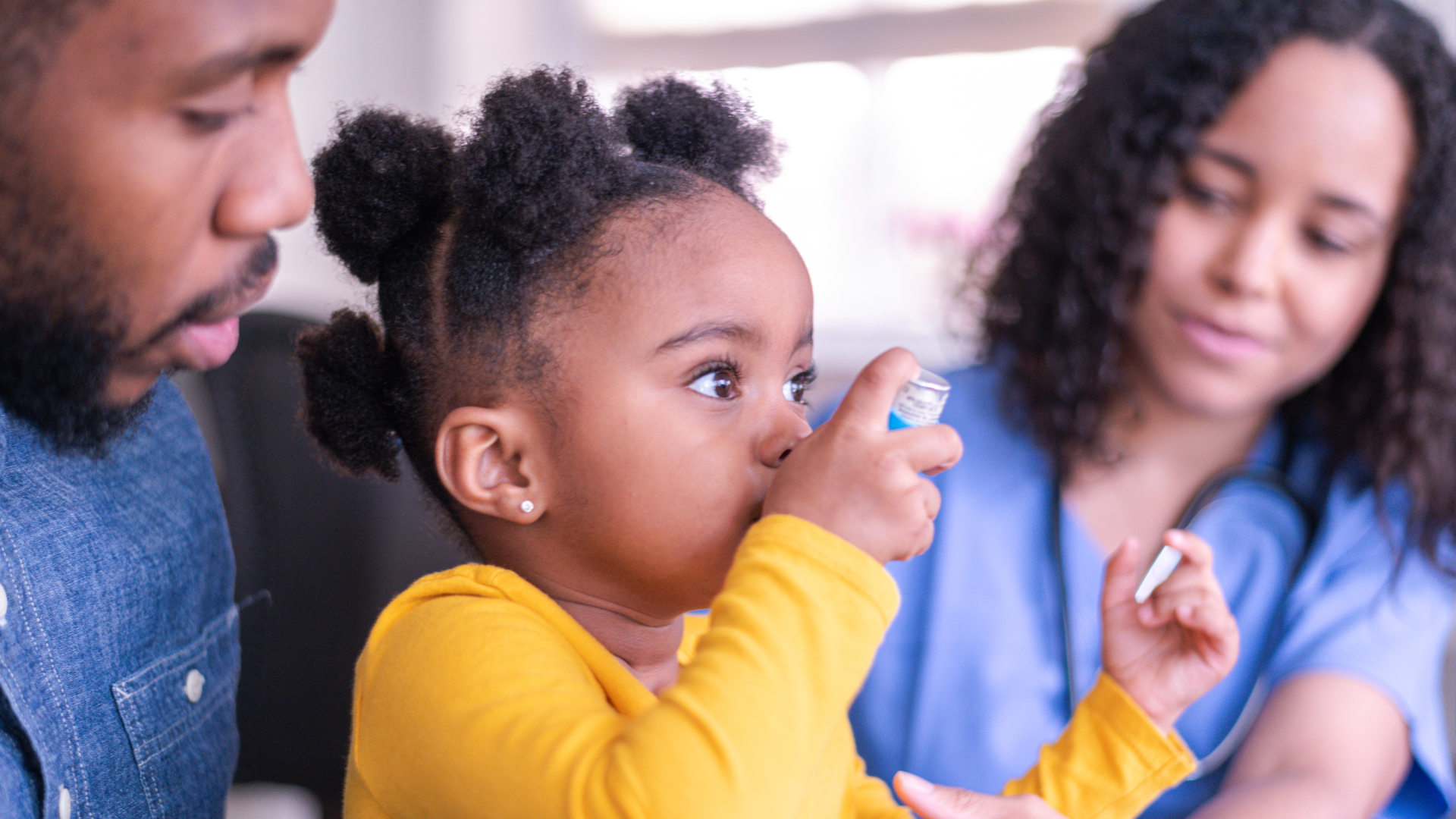 Atrium Health Receives Nearly $3.5 Million in Grant Funding to Expand First-of-its-Kind Pediatric Asthma Tool
09.22.2021
Atrium Health News
CHARLOTTE, N.C., September 22, 2021 – Atrium Health has been awarded a nearly $3.5 million grant from the National Institutes of Health's (NIH) National Heart, Lung, and Blood Institute to implement Coach McLungsSM, a web-based asthma platform, across all Atrium Health Levine Children's pediatric primary care and family medicine practices. Developed and piloted at Atrium Health, Coach McLungs (formerly Carolinas Asthma Coach) is designed to provide a unique, patient-centered experience to help patients and providers work together to create an action plan to manage asthma symptoms and allow patients to lead healthy, active lives. Hazel Tapp, the principal investigator of the study, was awarded the Research Project Grant (R01) to implement and evaluate the platform across the Atrium Health enterprise.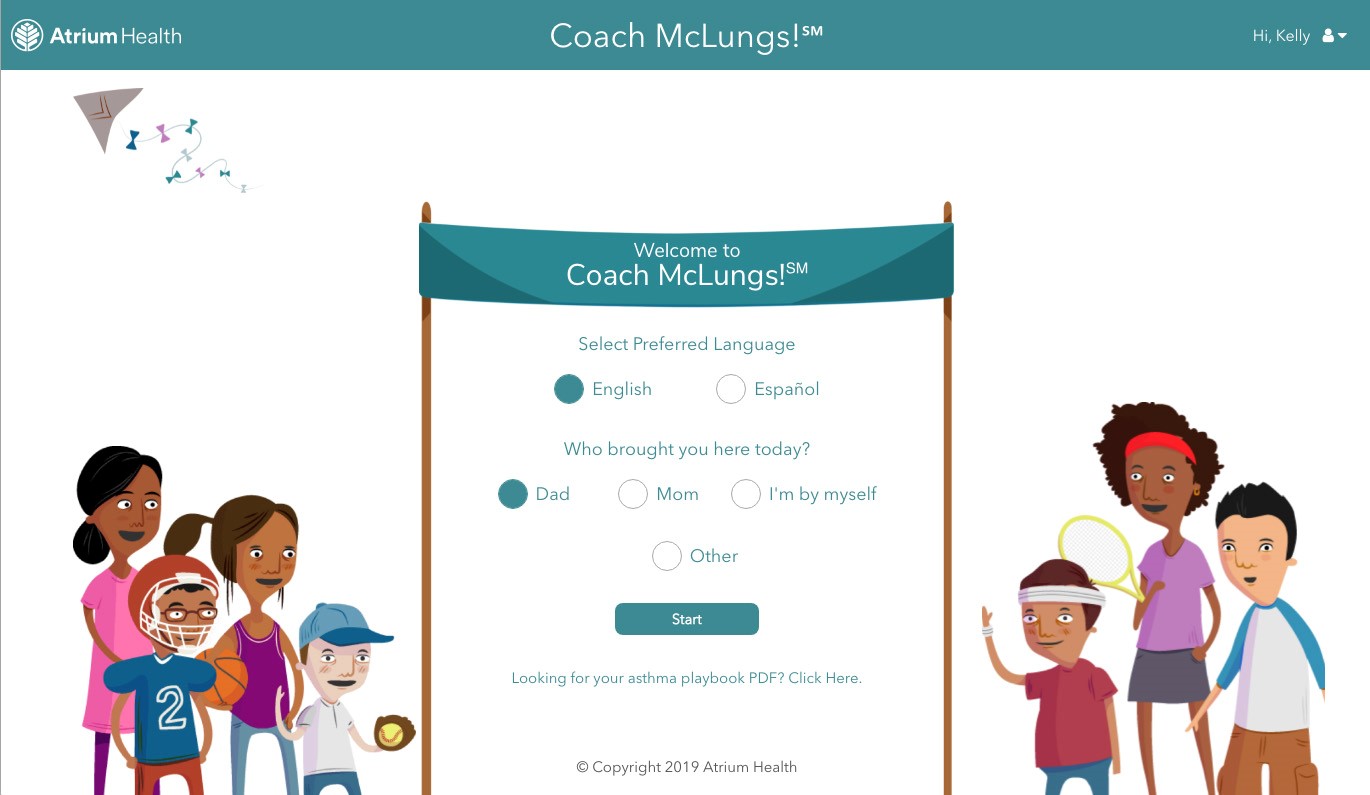 According to the Centers for Disease Control and Prevention (CDC), about 1 in 12 children have asthma. Currently, there are about 6 million children in the United States with asthma, which can lead to missed school days, hospitalizations and emergency department visits. Atrium Health clinicians and researchers, along with input from patients, developed Coach McLungs to engage its users through an interactive, digital experience – incorporating characters, sports and humor – in an educational conversation about asthma.
"At Atrium Health, we strive to provide high-quality, innovative care to our patients and our communities," said Dr. Rasu Shrestha, executive vice president and chief strategy and transformation officer at Atrium Health. "Coach McLungs represents Atrium Health's investment in novel approaches that leverage digital to enhance care delivery at scale."
Studies have shown that effective communication between the patient and provider, or shared decision-making, is associated with improved outcomes for asthma patients. Coach McLungs provides asthma education and clinical decision support in just three simple steps:
1. Before a visit with their doctor, a pediatric patient and their caregiver engage with Coach McLungs and receive personalized education about asthma, triggers and treatments.
2. Coach McLungs gathers information about the patient's goals, adherence and symptoms, then generates clinical decision support summary pages to guide the asthma visit.
3. The patient, caregiver and provider then meet to create a personalized treatment plan at the point of care.
"Patients and families can access Coach McLungs on any tablet or computer to ensure access to health literate resources and materials to help inform, educate and take control of their asthma," said Kelly Reeves, co-author for the Coach McLungs study and a nurse researcher at Atrium Health. "By working together with Coach McLungs, patients, caregivers and providers can come up with a shared plan that is based on evidence and fits into the fabric of the patient's life. The grant funding enables us to expand this technology to reach more families across the communities we serve, while measuring changes in emergency department visits, hospitalizations and asthma exacerbation."
Coach McLungs was implemented and piloted in four pediatric and family medicine clinics as well as the children's emergency department to evaluate the effects and ease of the platform in pediatric care settings. Since the launch of Coach McLungs, results show that 90% of participants engaged in the treatment decision process with their provider. Additionally, patients' knowledge and understanding of asthma improved on average from 52% to 77%, and 100% responded they would recommend Coach McLungs to a friend.
For more information about Coach McLungs, visit the Atrium Health blog, Daily Dose.
About Atrium Health
Atrium Health is a nationally recognized leader in shaping health outcomes through innovative research, education and compassionate patient care. Atrium Health is an integrated, nonprofit health system with nearly 70,000 teammates serving patients at 40 hospitals and more than 1,400 care locations. It provides care under the Atrium Health Wake Forest Baptist name in the Winston-Salem, North Carolina, region, as well as Atrium Health Navicent and Floyd in Georgia and Alabama. A recognized leader in experiential medical education and groundbreaking research, Wake Forest School of Medicine is the academic core of the enterprise. Atrium Health is renowned for its top-ranked pediatric, cancer and heart care, as well as organ transplants, burn treatments and specialized musculoskeletal programs. It is also a leading-edge innovator in virtual care and mobile medicine, providing care close to home and in the home. Ranked among U.S. News & World Report's Best Hospitals in eight pediatric specialties, Atrium Health has also received the American Hospital Association's Quest for Quality Prize and its 2021 Carolyn Boone Lewis Equity of Care Award, as well as the 2020 Centers for Medicare & Medicaid Services Health Equity Award for its efforts to reduce racial and ethnic disparities in care. With a commitment to every community it serves, Atrium Health seeks to improve health, elevate hope and advance healing – for all, providing more than $2 billion per year in free and uncompensated care and other community benefits.