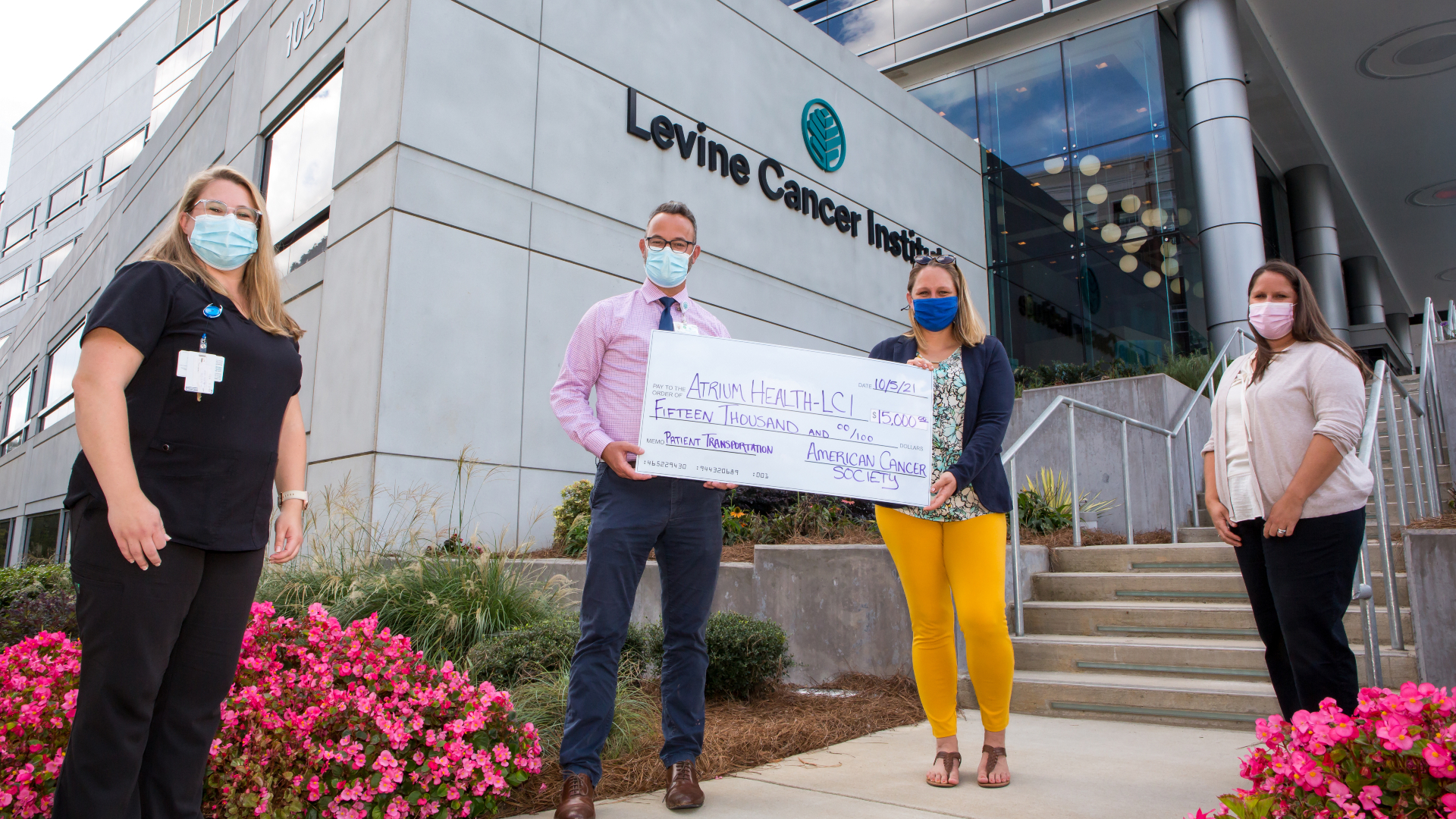 Atrium Health Levine Cancer Institute Receives American Cancer Society Grant to Help Patients Overcome Transportation Barriers to Treatment
10.25.2021
Atrium Health News |
Levine Cancer Institute
Atrium Health Levine Cancer Institute has been awarded a $15,000 grant from the American Cancer Society to address the transportation needs of cancer patients in the Charlotte region.
For many cancer patients, lack of transportation creates significant barriers to receiving lifesaving treatment, and it's known to contribute to disparities in cancer outcomes. These funds will be used to address the unmet transportation needs of patients, particularly vulnerable populations experiencing an unequal burden of cancer.
"Some patients lack access to transportation, or they are too tired or sick to drive to receive the critical treatment they need," said Patrick Meadors, PhD, LMFT, director, section of Psycho-Oncology at Atrium Health Levine Cancer Institute's Department of Supportive Oncology. "This grant will help ease this burden and improve the outlook for these patients. By removing transportation as a barrier to receiving treatment, we hope to ensure that no Levine Cancer Institutecancer patient misses an appointment because they didn't have a ride."
Transportation is the third most-commonly cited barrier to accessing health services for older adults. Every year, 3.6 million people in the United States do not obtain medical care due to transportation issues. Transportation issues include lack of vehicle access, inadequate infrastructure, long distances, and lengthy times to reach needed services, transportation costs, and adverse policies that affect travel.
"Disparities arise from inequities in work, education, housing and overall standard of living," said Carrie Klamut, senior manager Cancer Control Strategic Partnerships. "ACS collaborates with health system partners to reach individuals in areas with higher burdens of cancer and limited or no access to transportation because even the best treatment can't work if a patient can't get there."
For more information about the American Cancer Society, call 1-800-227-2345 or visit cancer.org.