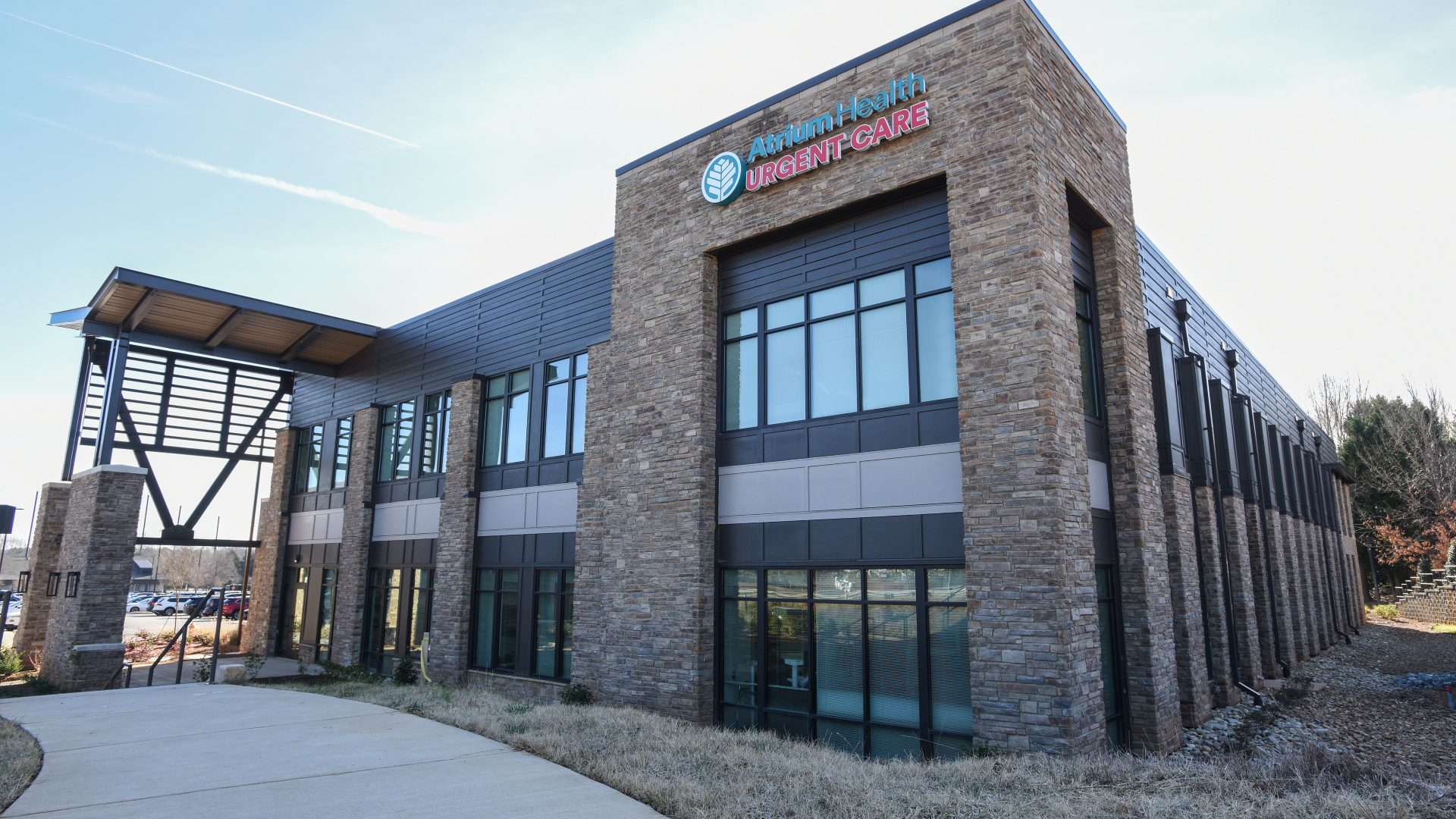 Atrium Health Opens New Medical Office Building in Huntersville
12.20.2021
Atrium Health News
Birkdale Landing Medical Plaza provides expanding community with primary, urgent and specialized services
CHARLOTTE, N.C., Dec. 20, 2021 – Atrium Health celebrated the opening of its newest medical office building, Atrium Health Birkdale Landing Medical Plaza, in Huntersville, North Carolina, on Monday, Dec. 20.
The new Atrium Health One Health Family Medicine & Urgent Care will provide the Lake Norman area with convenient primary care access and a walk-in urgent care that is open seven days a week.
Atrium Health also provides specialty care at Birkdale Landing Medical Plaza, which will include dermatology, endocrinology, family medicine, neurology, pulmonology, sleep medicine and Atrium Health Musculoskeletal Institute Sports Medicine.
Atrium Health understands waiting for an appointment can be frustrating. To better serve its patients, Birkdale Landing Medical Plaza offers primary care and sports medicine appointments within 24 hours and waits less than five days to see a specialist.
"At Atrium Health, we are called to care for everyone and part of that is making sure our patients and their neighbors have easy access to high-quality care close to home," said Roy Hawkins Jr., senior vice president and president of the North Market for Atrium Health. "This new Birkdale Landing Medical Plaza accomplishes that across a broad spectrum of primary and secondary care services."
Atrium Health saw the necessity of more opportunities to improve health in the area and knew it could provide the care residents need. Birkdale Landing is situated within blocks of Atrium Health Huntersville, which has an emergency department and other specialist offices in internal medicine, rehabilitation, gynecological and obstetrics.
Birkdale Landing Medical Plaza is not the only enhancement Atrium Health is bringing to the Lake Norman area. Earlier this year, it received approval to construct a new 160,000 square-foot, 30 bed hospital, complete with an emergency department and a helipad in nearby Cornelius. Atrium Health Lake Norman is planned to open in 2024.
To schedule an appointment, patients may reach out to Atrium Health Birkdale Landing.
About Atrium Health
Atrium Health is a nationally recognized leader in shaping health outcomes through innovative research, education and compassionate patient care. Based in Charlotte, North Carolina, Atrium Health is an integrated, nonprofit health system with more than 70,000 teammates serving patients at 40 hospitals and more than 1,400 care locations. It provides care under the Atrium Health Wake Forest Baptist name in the Winston-Salem, North Carolina, region, as well as Atrium Health Navicent and Atrium Health Floyd in Georgia and Alabama. Atrium Health is renowned for its top-ranked pediatric, cancer and heart care, as well as organ transplants, burn treatments and specialized musculoskeletal programs. A recognized leader in experiential medical education and groundbreaking research, Wake Forest University School of Medicine is the academic core of the enterprise, including Wake Forest Innovations, which is advancing new medical technologies and biomedical discoveries. Atrium Health is also a leading-edge innovator in virtual care and mobile medicine, providing care close to home and in the home. Ranked nationally among U.S. News & World Report's Best Hospitals in eight pediatric specialties and for rehabilitation, Atrium Health has also received the American Hospital Association's Quest for Quality Prize and its 2021 Carolyn Boone Lewis Equity of Care Award, as well as the 2020 Centers for Medicare & Medicaid Services Health Equity Award for its efforts to reduce racial and ethnic disparities in care. With a commitment to every community it serves, Atrium Health seeks to improve health, elevate hope and advance healing – for all, providing more than $2 billion per year in free and uncompensated care and other community benefits.