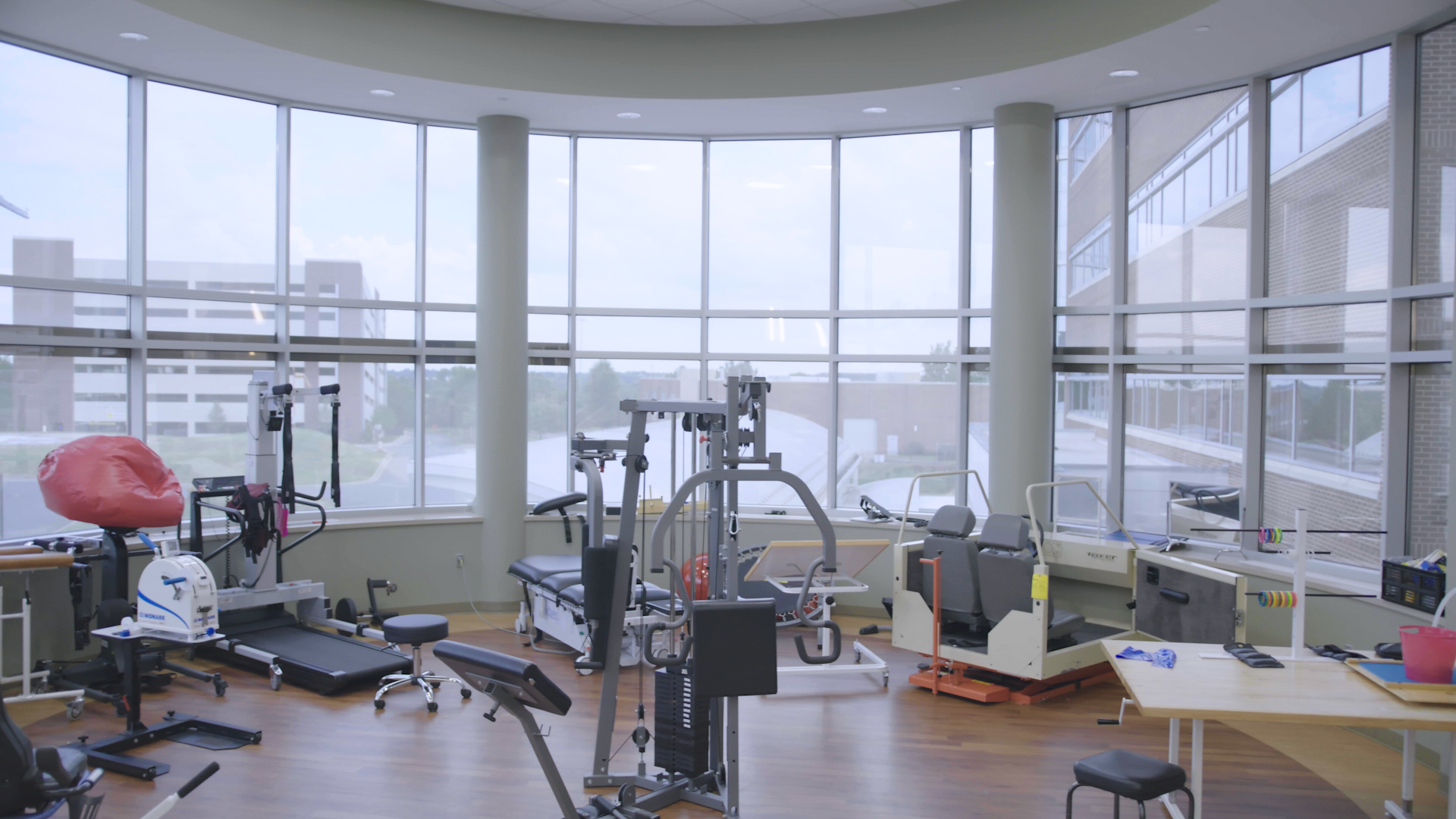 Atrium Health Named Among America's "Best Physical Rehabilitation Centers"
01.11.2022
Atrium Health News |
Rehabilitation
Four centers honored by Newsweek for providing patients with an unmatched level of expertise in Southeast
CHARLOTTE, N.C., Jan. 11, 2022 – Four Atrium Health physical rehabilitation centers have been named to Newsweek's 2021 list of "America's Best Physical Rehabilitation Centers." Atrium Health Carolinas Rehabilitation, Atrium Health Pineville Rehabilitation Hospital, Atrium Health Wake Forest Baptist Medical Center, and Atrium Health Wake Forest Baptist High Point Medical Center are among the 230 facilities across the nation recognized for providing high-quality rehabilitation.
According to Newsweek, America's Best Physical Rehabilitation Centers provide high quality of care, quality of service, quality of follow-up care and accommodations and amenities.
"This recognition reflects the state-of-the-art and patient-centered care that our rehabilitation and physical therapy teams provide to our patients in the Carolinas and beyond," said Robert Larrison, Jr., enterprise group vice president of the Atrium Health rehabilitation network and president of Atrium Health Carolinas Rehabilitation. "We work hand-in-hand with our patients to reach outstanding outcomes and meet their goals, whether that be recovering after an injury or stroke or learning to walk again. We are so proud of the incredible teamwork of our team, and also our patients as we face those challenges together and get them back to living their fullest life."
Every year, millions of Americans over the age of 18 sustain musculoskeletal injuries that last longer than three months. About a million people nationwide will undergo surgery to replace a knee or hip joint, Newsweek reports. Physical therapy and rehabilitation can significantly affect both the time and quality of recovery for these patients. Finding expert and reliable rehabilitation, though, can be a challenge.
As one of the nation's leading – and largest – non-profit rehabilitation providers, Atrium Health and Atrium Health Wake Forest Baptist are able to meet that need for leading rehabilitation in their communities. Patients are offered an unmatched level of expertise in the Southeast, with rehabilitation programs accredited by the Commission on Accreditation of Rehabilitation Facilities. Board-certified physicians, nurses and therapists specialize in innovative, personalized therapy for common to complex conditions due to injury or illness, with more than 60 combined locations across North Carolina.
The Newsweek recognition continues a list of honors for rehabilitation within Atrium Health. Carolinas Rehabilitation is among the top 15 rehabilitation hospitals in the nation, according to U.S. News & World Report's 2021 "Best Rehabilitation Hospitals" listing released earlier in 2021.
Carolinas Rehabilitation will open a new flagship facility late next year, a 150,000-square-foot, specialized hospital featuring 70 private patient rooms, an outpatient clinic, outdoor therapy garden, aquatic therapy program and a center for independent living to help patients re-learn activities for daily life. The project broke ground in September 2020, marking the first step in the modernization of the Atrium Health Carolinas Medical Center campus.
About Atrium Health
Atrium Health is a nationally recognized leader in shaping health outcomes through innovative research, education and compassionate patient care. Based in Charlotte, North Carolina, Atrium Health is an integrated, nonprofit health system with more than 70,000 teammates serving patients at 40 hospitals and more than 1,400 care locations. It provides care under the Atrium Health Wake Forest Baptist name in the Winston-Salem, North Carolina, region, as well as Atrium Health Navicent and Atrium Health Floyd in Georgia and Alabama. Atrium Health is renowned for its top-ranked pediatric, cancer and heart care, as well as organ transplants, burn treatments and specialized musculoskeletal programs. A recognized leader in experiential medical education and groundbreaking research, Wake Forest University School of Medicine is the academic core of the enterprise, including Wake Forest Innovations, which is advancing new medical technologies and biomedical discoveries. Atrium Health is also a leading-edge innovator in virtual care and mobile medicine, providing care close to home and in the home. Ranked nationally among U.S. News & World Report's Best Hospitals in eight pediatric specialties and for rehabilitation, Atrium Health has also received the American Hospital Association's Quest for Quality Prize and its 2021 Carolyn Boone Lewis Equity of Care Award, as well as the 2020 Centers for Medicare & Medicaid Services Health Equity Award for its efforts to reduce racial and ethnic disparities in care. With a commitment to every community it serves, Atrium Health seeks to improve health, elevate hope and advance healing – for all, providing more than $2 billion per year in free and uncompensated care and other community benefits.