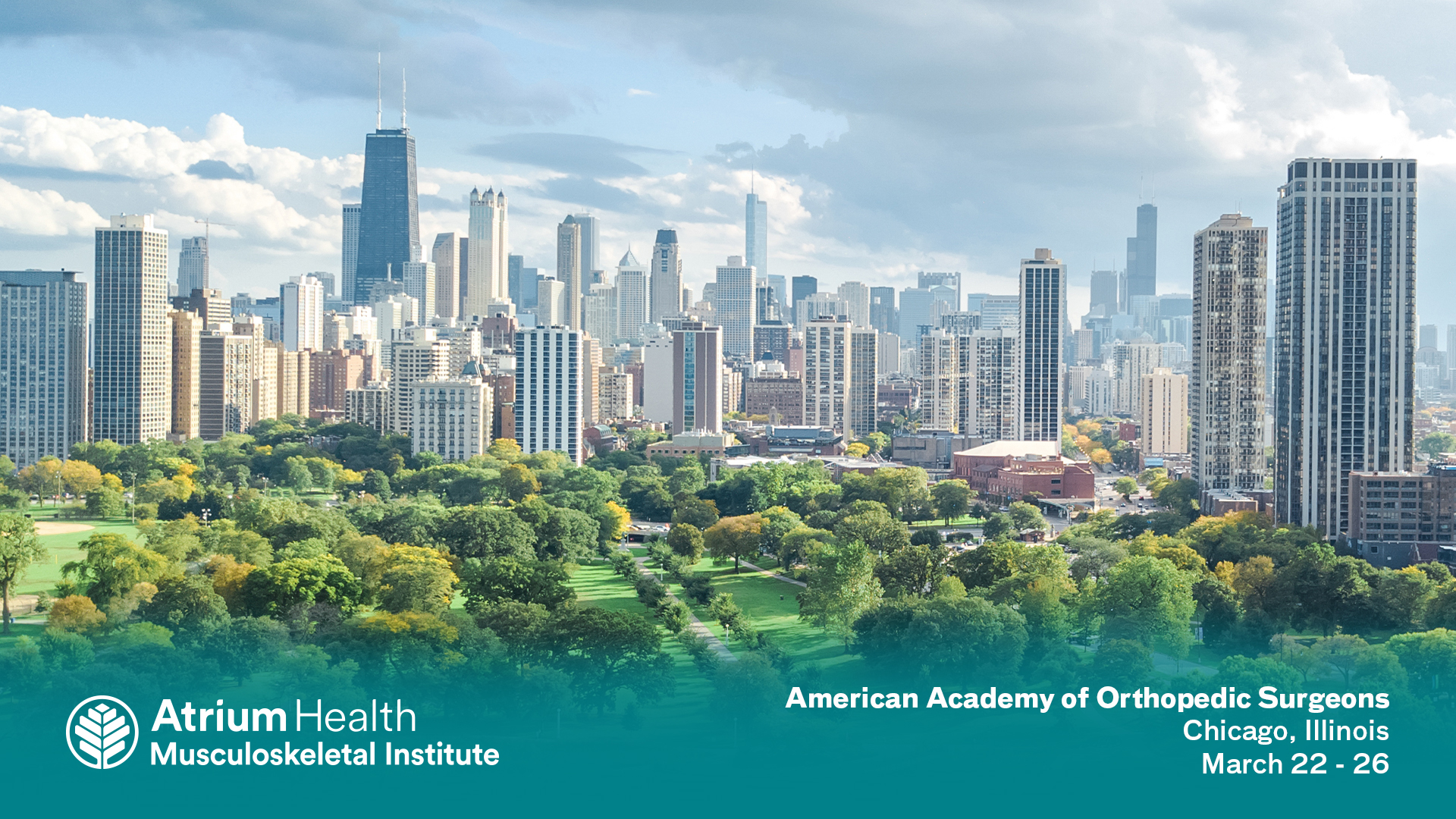 Musculoskeletal Institute Experts Share the Latest News from the 2022 American Academy of Orthopaedic Surgeons Annual Meeting
01.01.0001
Atrium Health News |
Musculoskeletal Institute
The 2022 American Academy of Orthopaedic Surgeons (AAOS) Annual Meeting is the year's premier orthopaedic event. Experts from around the globe, including those from Atrium Health Musculoskeletal Institute and Atrium Health Wake Forest Baptist Orthopaedic Center, are gathering from March 22 - 26 in Chicago to share the latest news. As one of the largest orthopaedic meetings in the world, more than 30,000 attendees from 155 countries are expected. 
Updates on clinical research impacting patient care, as well as advances in orthopaedic treatments and medical advancements will be discussed. 
The Annual Meeting offers participants a way to "Reach New Heights" and many physician leaders from Atrium Health, along with its partners, have been selected to feature their research and clinical expertise at the conference.
Follow along as our experts share updates, reactions and thoughts on the news coming out of this year's conference.