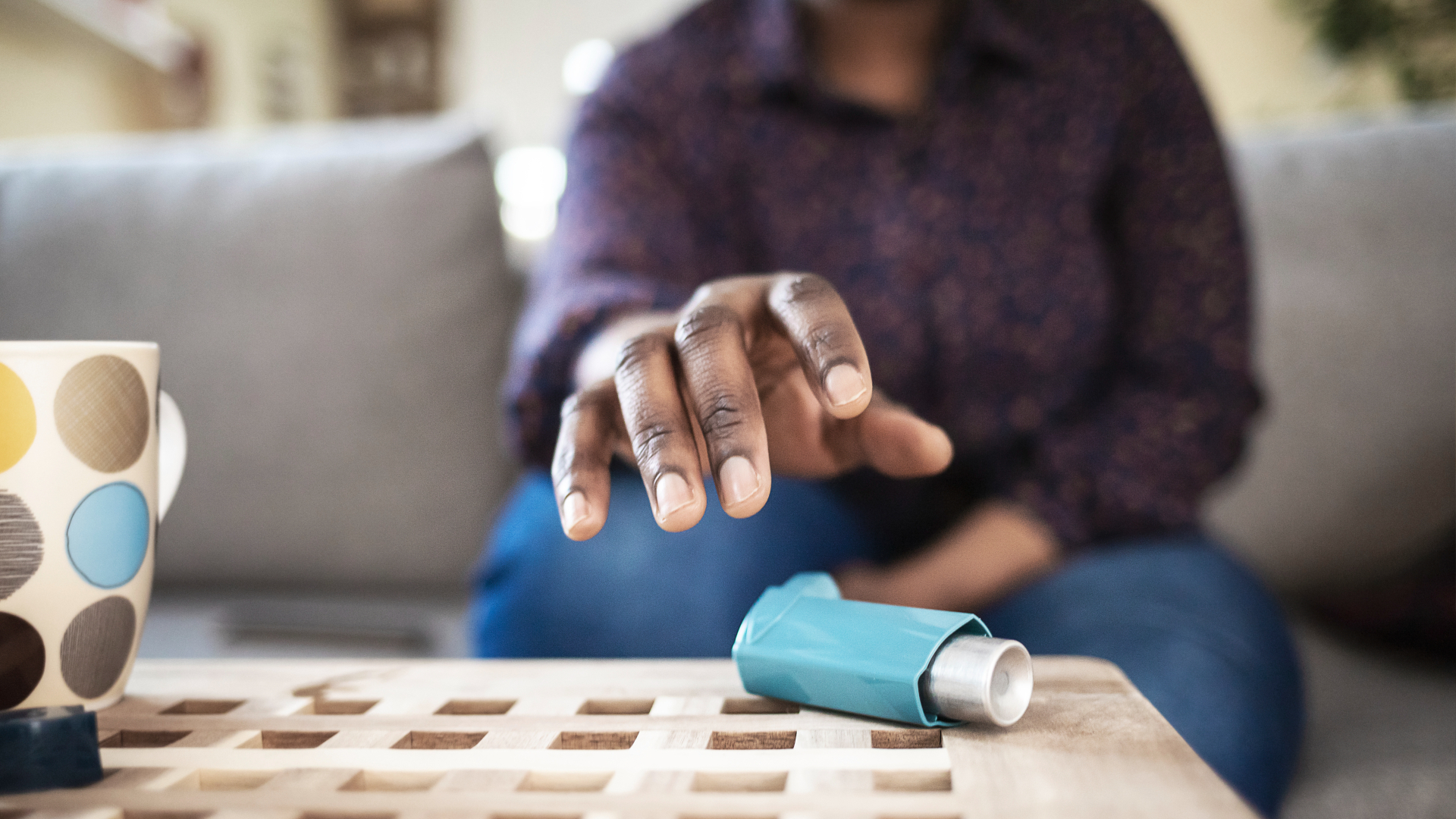 Patient-Centered Intervention Improved Asthma Outcomes for Black and Hispanic Adults
03.03.2022
Atrium Health News
Key findings:
Black and Hispanic patients who took inhaled corticosteroids when they used reliever medications, in addition to usual care, had fewer severe asthma exacerbations, improved asthma control, improved quality of life and less days lost from work/school.
In a novel approach, researchers collaborated with patients to design and implement the trial.
CHARLOTTE, N.C. – March 3, 2022 – A new approach to managing moderate-to-severe asthma has gained interest and attention and has led to updated guidelines for patients, but studies to date have not focused on populations that face a disproportionate burden of complications from asthma: Black and Hispanic populations.
Black and Hispanic individuals experience higher rates of asthma-related emergency department visits, higher rates of hospitalizations and approximately double the asthma mortality rate compared to white individuals. Interventions to try to reduce this disparity have been labor intensive and have had varied results.
In the real-world PeRson EmPowered Asthma REIief (PREPARE) trial, Black and Hispanic patients with asthma received one-time instruction to use inhaled corticosteroids when they used an asthma reliever or nebulizer in addition to whatever medications they were taking for asthma.
In data presented at the 2022 Annual Meeting of the American Academy of Allergy, Asthma & Immunology and simultaneously published in the New England Journal of Medicine, investigators from Brigham and Women's Hospital and their collaborators, including Atrium Health, demonstrated that this new intervention decreased the risk of severe asthma exacerbations by 15% (0.13 exacerbations per patient per year) and reduced asthma symptoms and days of impairment in Black and Hispanic patients with moderate-to-severe asthma. The 0.13 exacerbation reduction was equivalent to the reductions seen in previous studies that led the National Heart Lung and Blood Institute to update recommendations for patients with moderate-to-severe asthma.
"This study provides a path to addressing the higher rates of asthma among Blacks and Hispanics with a more effective and easy-to-use treatment," said Hazel Tapp, Ph.D., vice chair for research, Department of Family Medicine at Atrium Health, who is one of the study's co-authors. "Atrium Health hopes to implement this new approach within the appropriate patient groups."
About Atrium Health
Atrium Health is a nationally recognized leader in shaping health outcomes through innovative research, education and compassionate patient care. Based in Charlotte, North Carolina, Atrium Health is an integrated, nonprofit health system with more than 70,000 teammates serving patients at 40 hospitals and more than 1,400 care locations. It provides care under the Atrium Health Wake Forest Baptist name in the Winston-Salem, North Carolina, region, as well as Atrium Health Navicent and Atrium Health Floyd in Georgia and Alabama. Atrium Health is renowned for its top-ranked pediatric, cancer and heart care, as well as organ transplants, burn treatments and specialized musculoskeletal programs. A recognized leader in experiential medical education and groundbreaking research, Wake Forest University School of Medicine is the academic core of the enterprise, including Wake Forest Innovations, which is advancing new medical technologies and biomedical discoveries. Atrium Health is also a leading-edge innovator in virtual care and mobile medicine, providing care close to home and in the home. Ranked nationally among U.S. News & World Report's Best Hospitals in eight pediatric specialties and for rehabilitation, Atrium Health has also received the American Hospital Association's Quest for Quality Prize and its 2021 Carolyn Boone Lewis Equity of Care Award, as well as the 2020 Centers for Medicare & Medicaid Services Health Equity Award for its efforts to reduce racial and ethnic disparities in care. With a commitment to every community it serves, Atrium Health seeks to improve health, elevate hope and advance healing – for all, providing more than $2 billion per year in free and uncompensated care and other community benefits.