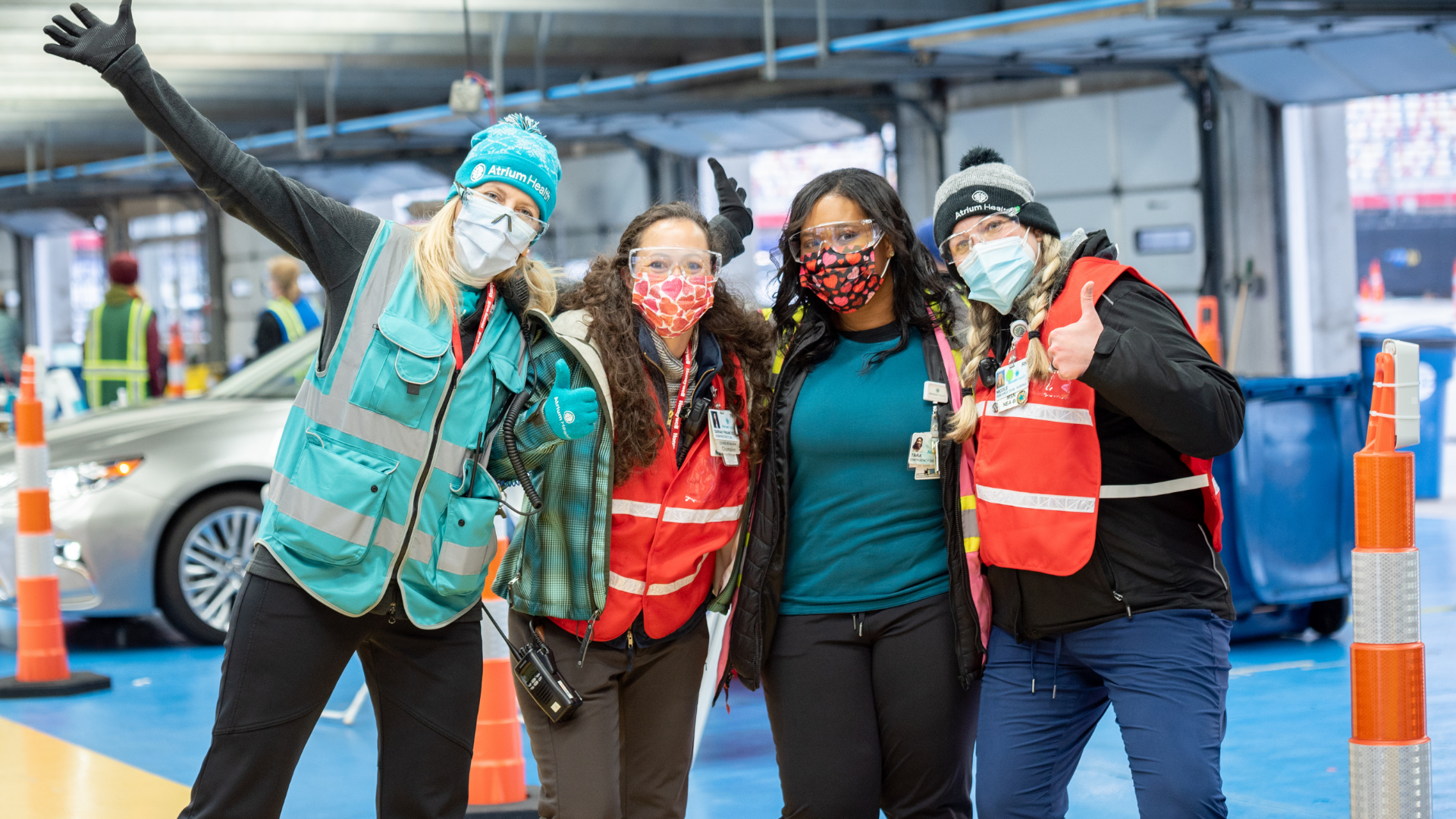 American Organization for Nursing Leadership Honors Atrium Health with Prism Award
04.07.2022
Atrium Health News
Prestigious honor recognizes contributions to advancing diversity and inclusion efforts within the nursing profession
CHARLOTTE, N.C., April 7, 2022 – The American Organization for Nursing Leadership (AONL) is recognizing Atrium Health with its notable Prism Award for 2022. The Prism Award recognizes an organization that is a leader in advancing diversity and inclusion efforts within the nursing profession, health care organization or community.
As the national professional organization of more than 11,000 nurse leaders, AONL is the voice of nursing leadership and is an affiliate of the American Hospital Association. AONL recognizes diversity as the ability to hold multiple perspectives without judgement based on age, spirituality, cognitive/physical ability, gender, race/ethnicity, sexual orientation and socioeconomic status.
Atrium Health is driven by its mission to improve health, elevate hope and advance healing – for all. Its diversity support and resources are designed to meet teammates where they are, improve the quality of interactions and assist in career development with an emphasis on well-being. More than 20,000 registered nurses are employed across the enterprise and Atrium Health nursing leadership makes diversity a priority by valuing all ideas and forming teams with different backgrounds and experiences. They have also implemented the first Nursing Diversity, Equity and Inclusion Council to further promote inclusive leadership through education, development and collaboration with Atrium Health's Office of Diversity and Inclusion.
To promote an ongoing investment in healthy, inclusive practice environment, Atrium Health teammates comprise 18 affinity groups and system resource groups (SRGs) across the enterprise. These groups drive teammate engagement, professional development and community outreach. These champions enthusiastically cascade information to support an inclusive culture by utilizing various platforms.
"This honor is truly a reflection of the great work of all the nurses across the enterprise," said Maureen Swick, senior vice president of nursing and pharmacy and enterprise nurse executive. "An inclusive environment is essential for our clinicians and the diverse populations we serve. Our nursing leadership weaves this foundation throughout our mission to improve health, elevate hope and advance healing – for all."
"Atrium Health's nursing leadership team prioritizes diversity, equity and inclusion through leadership development, nursing policy review and education," said Fernando Little, vice president and enterprise chief diversity officer for Atrium Health. "This recognition is a testament to our commitment to ensure our nursing workforce demonstrates cultural competence and reflects the diversity of the patients in their care."
About Atrium Health 
Atrium Health is a nationally recognized leader in shaping health outcomes through innovative research, education and compassionate patient care. Based in Charlotte, North Carolina, Atrium Health is an integrated, nonprofit health system with more than 70,000 teammates serving patients at 40 hospitals and more than 1,400 care locations. It provides care under the Atrium Health Wake Forest Baptist name in the Winston-Salem, North Carolina, region, as well as Atrium Health Navicent and Atrium Health Floyd in Georgia and Alabama. Atrium Health is renowned for its top-ranked pediatric, cancer and heart care, as well as organ transplants, burn treatments and specialized musculoskeletal programs. A recognized leader in experiential medical education and groundbreaking research, Wake Forest University School of Medicine is the academic core of the enterprise, including Wake Forest Innovations, which is advancing new medical technologies and biomedical discoveries. Atrium Health is also a leading-edge innovator in virtual care and mobile medicine, providing care close to home and in the home. Ranked nationally among U.S. News & World Report's Best Hospitals in eight pediatric specialties and for rehabilitation, Atrium Health has also received the American Hospital Association's Quest for Quality Prize and its 2021 Carolyn Boone Lewis Equity of Care Award, as well as the 2020 Centers for Medicare & Medicaid Services Health Equity Award for its efforts to reduce racial and ethnic disparities in care. With a commitment to every community it serves, Atrium Health seeks to improve health, elevate hope and advance healing – for all, providing more than $2 billion per year in free and uncompensated care and other community benefits.