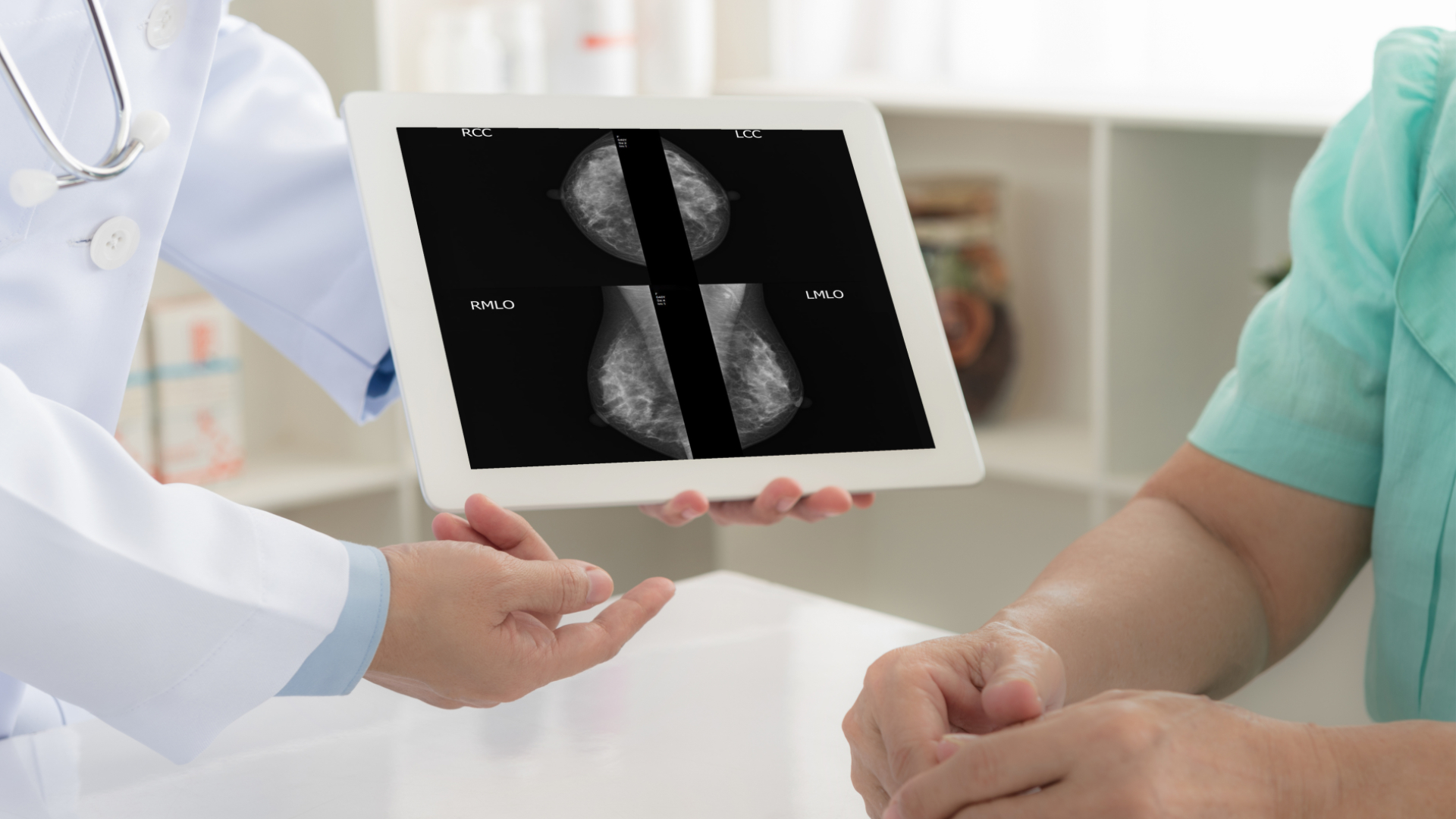 Atrium Health Levine Cancer Institute Reveals Results of Surgical Treatment of Breast Cancer Study
04.19.2022
Atrium Health News |
Levine Cancer Institute
Study finds lumpectomy may be as effective as mastectomy for nonmetastatic breast cancer patients younger than 40
CHARLOTTE, N.C., April 19, 2022 – Levine Cancer Institute announced the findings of a progressive breast cancer study funded by the Sandra Levine Young Women's Breast Program at the annual American Society of Breast Surgeons conference held in Las Vegas in early April 2022. The study is among the largest on the impact of surgical approach on survival outcomes in a young breast cancer patient population.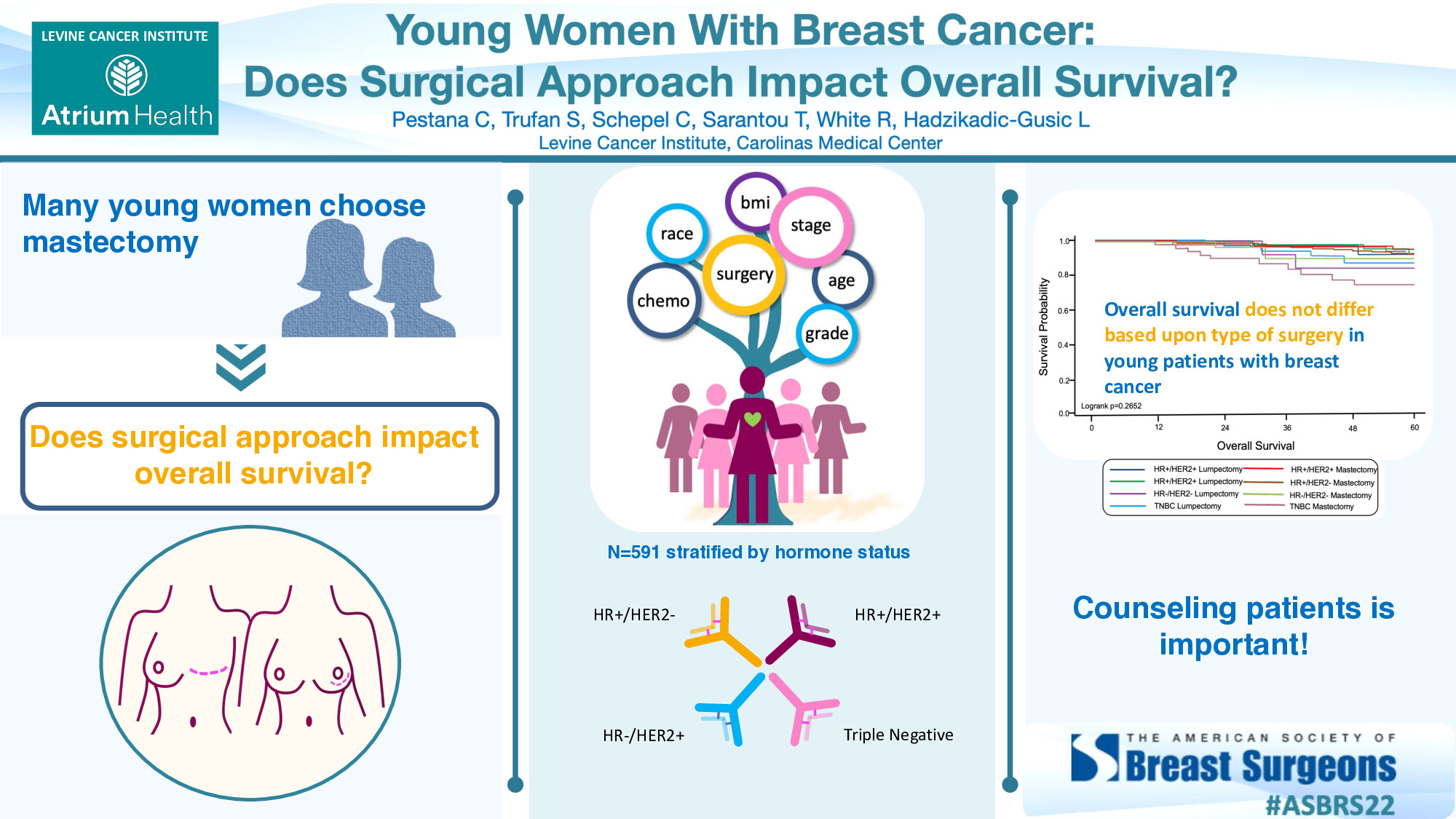 The study results were presented by Dr. Christine Pestana, a fellow with Levine Cancer Institute's breast surgical oncology team. Along with the support and guidance of her mentor, Dr. Lejla Hadzikadic-Gusic, surgical oncologist, co-director of the Young Women's Breast Program, and senior author of the study, Pestana's investigation found that surgical approach to breast cancer in women under 40 does not impact overall survival. The clinical implications of this research are significant as they can potentially impact future treatment for this patient population.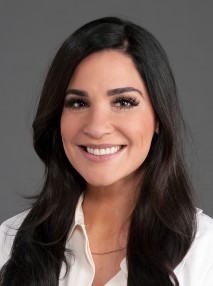 "Currently, women under 40 have all of the surgical options available to them for the treatment of breast cancer, and there is often a push to treat younger women more aggressively," explained Pestana. "Our findings show that more extensive surgical treatment does not lead to better outcomes, and lumpectomy, a far less complex approach with fewer potential complications and morbidity, is equally as effective as the removal of an entire breast as done via a mastectomy."
Due to this groundbreaking research and the breast cancer community's overwhelming support for a less extreme surgical path for patients, Pestana was recognized as "Best Presentation by Resident/Fellow" at the conference. Pestana and Hadzikadic-Gusic are now developing their manuscript and are on track to publish their findings. They will continue asking similar research questions under the umbrella of the Sandra Levine Young Women's Breast Program, which helps identify and serve female breast cancer patients and at-risk women aged 40 and younger.
"Given the lack of randomized controlled trials in breast cancer in this young patient population, we aim to add to and advance our knowledge about breast cancer treatment and outcomes in younger women," said Pestana.
The Young Women's Breast Cancer program is one of only a few of its kind nationwide, and the only one located in the southeast. Through the program, patients have access to support programs that are tailored to their unique needs, including:
A young women's support group
Mind-body-spirit connection
A peer matching program
Fertility preservation
Genetic counseling
"We are on a mission to encourage proactive treatment and to offer the most advanced multi-disciplinary approach to care for all of our patients, as well as those young women with breast cancer who live outside of the Levine Cancer Institute footprint," said Hadzikadic-Gusic.
The Young Women's Breast Cancer Program is just one part of breast cancer patient's overall care at Levine Cancer Institute. With an expert team of caring cancer doctors and staff, patients receive leading-edge treatment plans designed just for them. Find out more about Levine Cancer Institute's comprehensive breast cancer care here.
About Atrium Health
Atrium Health is a nationally recognized leader in shaping health outcomes through innovative research, education and compassionate patient care. Based in Charlotte, North Carolina, Atrium Health is an integrated, nonprofit health system with more than 70,000 teammates serving patients at 40 hospitals and more than 1,400 care locations. It provides care under the Atrium Health Wake Forest Baptist name in the Winston-Salem, North Carolina, region, as well as Atrium Health Navicent and Atrium Health Floyd in Georgia and Alabama. Atrium Health is renowned for its top-ranked pediatric, cancer and heart care, as well as organ transplants, burn treatments and specialized musculoskeletal programs. A recognized leader in experiential medical education and groundbreaking research, Wake Forest University School of Medicine is the academic core of the enterprise, including Wake Forest Innovations, which is advancing new medical technologies and biomedical discoveries. Atrium Health is also a leading-edge innovator in virtual care and mobile medicine, providing care close to home and in the home. Ranked nationally among U.S. News & World Report's Best Hospitals in eight pediatric specialties and for rehabilitation, Atrium Health has also received the American Hospital Association's Quest for Quality Prize and its 2021 Carolyn Boone Lewis Equity of Care Award, as well as the 2020 Centers for Medicare & Medicaid Services Health Equity Award for its efforts to reduce racial and ethnic disparities in care. With a commitment to every community it serves, Atrium Health seeks to improve health, elevate hope and advance healing – for all, providing more than $2 billion per year in free and uncompensated care and other community benefits.