Atrium Health Levine Cancer Institute Shares Expertise in Supportive Cancer Care with an International Audience of Medical Professionals
05.13.2022
Atrium Health News |
Levine Cancer Institute
New partnership with the Multinational Association of Supportive Care in Cancer brings the Department of Supportive Oncology's weekly lectures to professionals in more than 70 countries
CHARLOTTE, N.C., May 13, 2022 – Atrium Health Levine Cancer Institute's Department of Supportive Oncology has expanded its weekly series of grand rounds lectures to bring the latest clinical and research advances in supportive care to cancer specialists and other medical professionals throughout the U.S. and around the world.
In partnership with the Multinational Association of Supportive Care in Cancer (MASCC), the Department's grand rounds enables an international audience of physicians, nurses and other healthcare professionals to learn about new therapeutic approaches and research findings for holistic cancer care, in order to improve the availability and sophistication of supportive care services for their patients.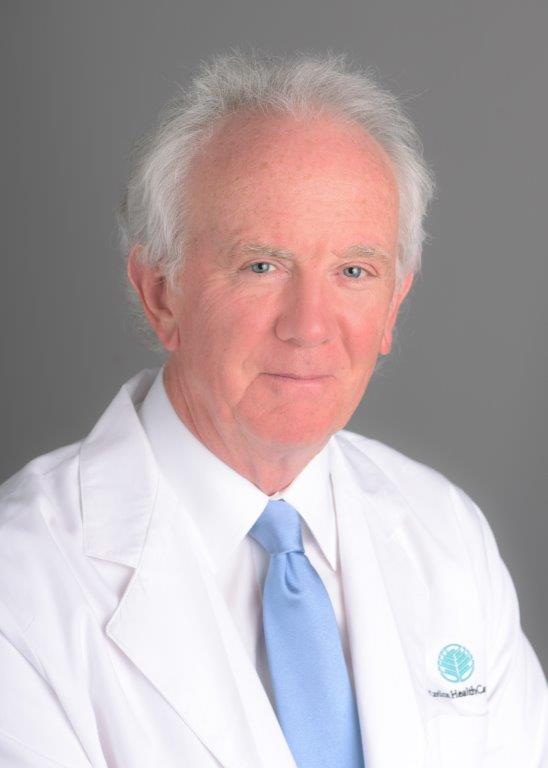 "Supportive cancer care is a new and emerging field within clinical cancer practice. It can make a significant impact on the quality of life for cancer patients and survivors of the disease, yet this field does not get much attention in many cancer programs," says Dr. Declan Walsh, professor of medicine and chair of Levine Cancer Institute's Department of Supportive Oncology. "These are areas of cancer care that need to improve."
The goal of the Department of Supportive Oncology's multidisciplinary grand rounds is to expand knowledge of best practices and spark innovation among those caring for cancer patients, not just at Levine Cancer Institute and throughout Atrium Health, but internationally as well. The new partnership with MASCC means that the weekly grand rounds presented by the Department's subject matter experts will reach healthcare professionals in more than 70 countries. It signifies the Department of Supportive Oncology's leadership in the field of cancer rehabilitation, integrative oncology, oncology nutrition, palliative medicine, patient navigation, psycho-oncology, senior oncology and cancer survivorship.
Levine Cancer Institute's Department of Supportive Oncology is a MASCC-Designated Center of Excellence in Supportive Care in Cancer – one of only two such programs in the U.S. that demonstrate best practices and uphold the highest standards in supportive cancer care. The Department is known for its ability to provide best in class whole person cancer care, leading by example to other organizations around the world.
The weekly grand rounds lectures cover new developments in many aspects of supportive cancer care, presented as literature reviews, newly published journal articles and in-depth clinical case studies. In doing so, they highlight the innovative research, clinical services and educational initiatives of the department and bring that knowledge and expertise to a much larger audience.
"These presentations have wide relevance, not just to cancer professionals, but to people across the spectrum of medical care – surgery, nursing, psychology, primary care, and more. That's because cancer is such a common diagnosis and the issues that we deal with are common challenges that are faced by every cancer patient and their family," says Walsh.
Supportive oncology refers to the prevention and management of adverse effects of cancer and treatment to include physical symptoms, psychological symptoms, and side effects from diagnosis to survivorship. The Department of Supportive Oncology's goal is to decrease symptoms, improve health, facilitate recovery and nurture well-being.
The Department of Supportive Oncology's grand rounds are currently available through a video platform to MASCC members and can be shared with other organizations upon request. For more information, please contact Lauren.Krotz@atriumhealth.org
About Atrium Health
Atrium Health is a nationally recognized leader in shaping health outcomes through innovative research, education and compassionate patient care. Based in Charlotte, North Carolina, Atrium Health is an integrated, nonprofit health system with more than 70,000 teammates serving patients at 40 hospitals and more than 1,400 care locations. It provides care under the Atrium Health Wake Forest Baptist name in the Winston-Salem, North Carolina, region, as well as Atrium Health Navicent and Atrium Health Floyd in Georgia and Alabama. Atrium Health is renowned for its top-ranked pediatric, cancer and heart care, as well as organ transplants, burn treatments and specialized musculoskeletal programs. A recognized leader in experiential medical education and groundbreaking research, Wake Forest University School of Medicine is the academic core of the enterprise, including Wake Forest Innovations, which is advancing new medical technologies and biomedical discoveries. Atrium Health is also a leading-edge innovator in virtual care and mobile medicine, providing care close to home and in the home. Ranked nationally among U.S. News & World Report's Best Hospitals in eight pediatric specialties and for rehabilitation, Atrium Health has also received the American Hospital Association's Quest for Quality Prize and its 2021 Carolyn Boone Lewis Equity of Care Award, as well as the 2020 Centers for Medicare & Medicaid Services Health Equity Award for its efforts to reduce racial and ethnic disparities in care. With a commitment to every community it serves, Atrium Health seeks to improve health, elevate hope and advance healing – for all, providing more than $2 billion per year in free and uncompensated care and other community benefits.