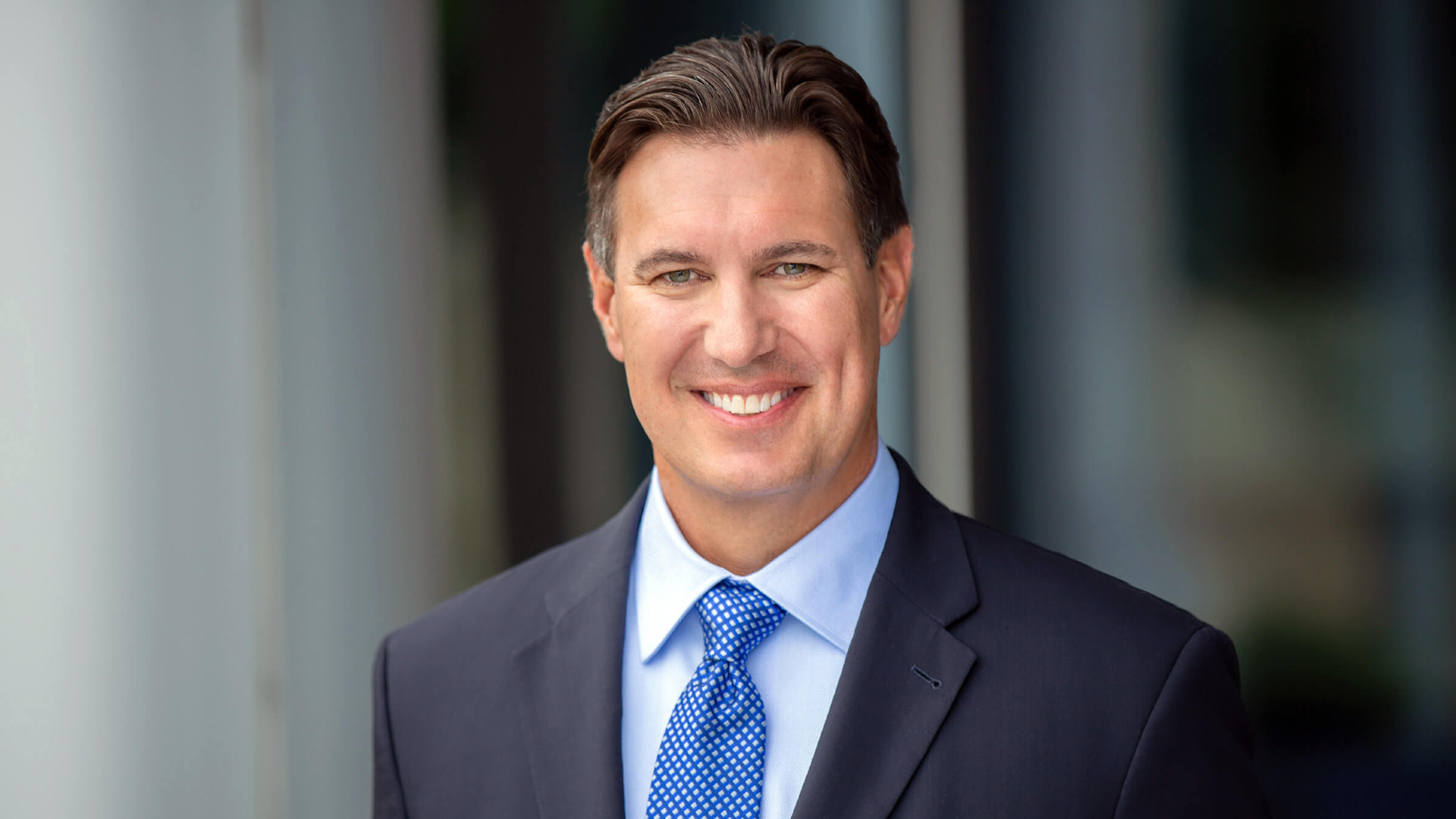 Atrium Health Leader Among Top 50 Most Influential Clinical Executives
06.20.2022
Atrium Health News
Dr. Scott Rissmiller on Modern Healthcare's Prestigious List for Second Consecutive Year
CHARLOTTE, N.C., June 20, 2022 – Atrium Health enterprise Executive Vice President and Chief Physician Executive Dr. Scott Rissmiller is again being honored as one of the health industry's top executives. Rissmiller has been named among Modern Healthcare's 2022 Top 50 Most Influential Clinical Executives for the second consecutive year.
The 50 Most Influential Clinical Executives award program honors individuals in health care who are deemed by their peers and the senior editors of Modern Healthcare to be paving the way to better health through their executive responsibility, leadership qualities, innovation, community service and achievements inside and outside of their respective organizations. In addition to Rissmiller, this year's list includes leaders from other top health systems, academia and government, including U.S. Surgeon General Vice Admiral Dr. Vivek Murthy, American Public Health Association Executive Director Dr. Georges Benjamin and Google Chief Health Officer Dr. Karen DeSalvo.
As a member of the executive team leading 70,000 Atrium Health teammates, Rissmiller is responsible for the management and direction of the enterprise's service line and care divisions, as well as the system's medical group, which consists of over 6,000 physicians.
"Dr. Rissmiller is deeply committed to making Atrium Health the best place for clinicians to care for our patients and to the Atrium Health mission: to improve health, elevate hope and advance healing – for all," said Eugene A. Woods, president and CEO of Atrium Health. "He is an extremely skilled clinician, as well as an extraordinary leader to our clinical staff. Dr. Rissmiller has a unique ability to connect with everyone he encounters and earn their respect – patients and teammates alike. We are extremely grateful to have him as part of our team, and I am confident he will continue to lead us forward in the years to come."
"I am grateful and honored to once again receive this recognition, among these other remarkable health care leaders," said Rissmiller. "My selection is truly a reflection of the masterwork and expertise of the Atrium Health physicians and other medical professionals who care for our patients each day. Together, we have made Atrium Health a place where all who walk through our doors can receive world-class, compassionate, life-saving care."
"Clinician leaders have shouldered a heavy load for health care organizations and the country at-large throughout the past few years," said Fawn Lopez, publisher of Modern Healthcare. "We are proud to recognize those leaders who have risen to the occasion and then some. These 50 honorees have demonstrated leadership and innovation in a time of crisis and made a vital impact on the success of their organizations, the well-being of the health care workforce and the health of their patients and communities. We congratulate and thank them for their dedication to the advancement of health care."
Under Rissmiller's guidance, Atrium Health assembled a team of operational and medical experts early in the pandemic to create the Atrium Health Hospital at Home – a virtual hospital created in less than three weeks' time to house COVID-19 patients. This initiative lowered the chances of the virus spreading by keeping patients out of emergency departments and allowing them to remain in their comfort of their own homes for observation or inpatient treatment and recovery, simultaneously conserving hospital space, staff resources and personal protective equipment. He also played an integral role in the creation of mass vaccination sites, leveraging unique and innovative public-private partnerships to get more people vaccinated more quickly. Dr. Rissmiller's leadership on this initiative supported the development of a mass vaccination playbook which was recognized by the U.S. Department of Health and Human Services and set the bar for these types of events across the county.
In addition to Rissmiller's transformative leadership during the pandemic, he also recently oversaw the seamless integration of Atrium Health and Atrium Health Wake Forest Baptist, including Wake Forest University School of Medicine.
After graduating from Medical College of Georgia at the University of Georgia, Rissmiller came to Charlotte for his residency at the flagship Atrium Health's Carolinas Medical Center. He chose to remain with the organization and has served patients and the community for more than 20 years – initially as a hospitalist, leading the creation of the Carolinas Hospitalist Group and served as its president. He was named Atrium Health's deputy chief physician executive in 2017, chief physician executive in 2019 and enterprise chief physician executive in 2021.
In the last three years, Dr. Rissmiller has honed in on making Atrium Health the "Best Place to Care" for physicians, advanced practice providers and nurses. This initiative focuses on removing unnecessary burdens from clinicians and allows them to reconnect to what drove them to choose medicine as a career – the clinician/patient relationship. These efforts led Atrium Health to be recognized by the American Medical Association as one of 44 health systems named to the 2021 Joy in Medicine Recognition Program, which recognizes demonstrated commitment to preserving the well-being of health care team members by engaging in proven efforts to combat work-related stress and burnout.

Ranked among U.S. News & World Report's Best Hospitals for rehabilitation, skilled nursing facilities and in eight pediatric specialties, Atrium Health has also consistently been a top performer in providing quality care to patients, as compared nationally, under Rissmiller's leadership. Additionally, Atrium Health was once again recognized among Forbes list of Best-In-State Employers 2021 for both North Carolina and South Carolina. Atrium Health has also received the 2021 Carolyn Boone Lewis Equity of Care Award for advancing equity of care to all patients, spreading lessons learned and progress toward diversity, inclusion and health equity. Additionally, its flagship hospital – Atrium Health's Carolinas Medical Center – is ranked #85 globally on Newsweek's "World's Best Hospitals 2022" list and four hospitals are ranked nationally among Newsweek's "Best Maternity Hospitals 2022."
Rissmiller's industry-leading distinction follows Woods' ranking as No. 4 on Modern Healthcare's 100 Most Influential People in Healthcare in December 2021.
About Atrium Health 
Atrium Health is a nationally recognized leader in shaping health outcomes through innovative research, education and compassionate patient care. Based in Charlotte, North Carolina, Atrium Health is an integrated, nonprofit health system with more than 70,000 teammates serving patients at 40 hospitals and more than 1,400 care locations. It provides care under the Atrium Health Wake Forest Baptist name in the Winston-Salem, North Carolina, region, as well as Atrium Health Navicent and Atrium Health Floyd in Georgia and Alabama. Atrium Health is renowned for its top-ranked pediatric, cancer and heart care, as well as organ transplants, burn treatments and specialized musculoskeletal programs. A recognized leader in experiential medical education and groundbreaking research, Wake Forest University School of Medicine is the academic core of the enterprise, including Wake Forest Innovations, which is advancing new medical technologies and biomedical discoveries. Atrium Health is also a leading-edge innovator in virtual care and mobile medicine, providing care close to home and in the home. Ranked nationally among U.S. News & World Report's Best Hospitals in eight pediatric specialties and for rehabilitation, Atrium Health has also received the American Hospital Association's Quest for Quality Prize and its 2021 Carolyn Boone Lewis Equity of Care Award, as well as the 2020 Centers for Medicare & Medicaid Services Health Equity Award for its efforts to reduce racial and ethnic disparities in care. With a commitment to every community it serves, Atrium Health seeks to improve health, elevate hope and advance healing – for all, providing more than $2 billion per year in free and uncompensated care and other community benefits.