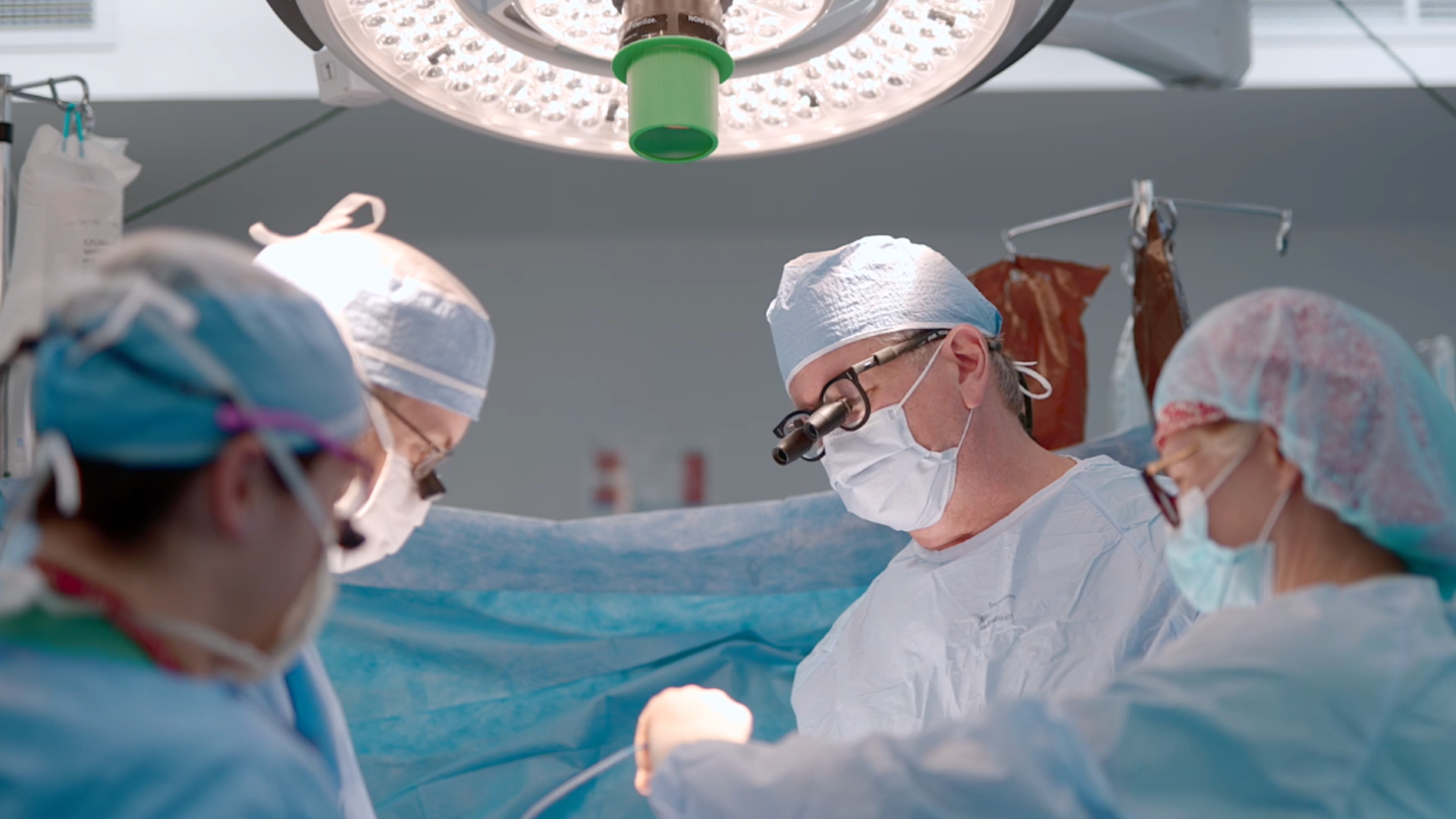 Atrium Health Sanger Heart & Vascular Institute Celebrates 700th Heart Transplant Milestone
06.01.2022
Atrium Health News
High survival rate provides hope to patients suffering from end-stage heart failure
CHARLOTTE, N.C., June 1, 2022 – After more than 35 years since its first life-saving heart transplant, Atrium Health Sanger Heart & Vascular Institute has performed more than 700 heart transplants for patients from around the world. Since its inception, Atrium Health Sanger Heart & Vascular Institute has repeatedly earned multiple national recognition as the region's top-rated heart and cardiovascular program, and the only hospital in the region to be recognized as high performing in all six common heart conditions and procedures evaluated by U.S. News & World Report.
"Our mission is to help people live longer and allow them to feel better and have an enjoyable, functional life with their family and friends," said Dr. Sanjeev Gulati, chief of adult cardiology and advanced heart failure and transplant physician at Atrium Health Sanger Heart & Vascular Institute.
Heart transplant patients are those who are suffering from advanced heart failure, either from a severe, acute illness or long-term heart disease. They have reached the point where medical therapy and support devices can no longer keep their heart working effectively and they have a high risk of dying without a heart transplant.
"With a new heart, patients feel better almost immediately, and they continue to improve," said Gulati. "I tell patients that several months after their transplant, they are going to feel like a new person. It's truly amazing to see people go from being bedridden to being active and living life without limitations."
The first heart transplant in Charlotte took place in 1986, by cardiac surgeon and founder of the Sanger Clinic, Dr. Francis Robicsek in conjunction with cardiologist Dr. Alan Thomley. Their hope was to give the greater Charlotte community access to this life-saving procedure. Furthermore, by performing heart transplants in Charlotte, patients receive their complex care locally and did not have to travel for their care.
Over the years, surgical techniques and medications have continued to advance and improve the outcomes for heart transplant recipients. Atrium Health Sanger Heart & Vascular Institute has one of the best one-year survival rates in the nation. Sanger has a 97% one-year survivability rate following a heart transplant, compared to the nationwide average of 91%.
Once approved for a transplant, each patient meets with a personalized team that helps with screening, medication management, transplant education, along with a comprehensive psychosocial evaluation, to ensure they remain physically and mentally healthy after the transplant.
"Surpassing this significant milestone of 700 heart transplants, combined with our high survivability rate, truly demonstrates the incredible expertise and dedication of Sanger's entire multidisciplinary team. I am very proud of Dr. Gulati and the entire heart transplant team of how they ensure each patient receives some of the best care possible in the nation," said Dr. Geoffrey Rose, enterprise heart and vascular leader and president of Atrium Health Sanger Heart & Vascular Institute.
The team at Sanger continues to bring innovative techniques and advancements in cardiac care that will continue to benefit numerous patients, including a new method that can help preserve a heart from a donor longer outside the body.
"We will be incorporating a new technique in the coming weeks to expand the number of suitable donor hearts so, hopefully, patients will spend less time on the waiting list," said Gulati. "By preserving the donor heart better, patients will have an even better prognosis following their transplant."
Even with the volume of heart transplants being performed – and the fact that Atrium Health Sanger Heart & Vascular Institute has now surpassed 700 transplants – the team is deeply invested in each case.
"Every time we do a transplant, it's like the first one. The feeling doesn't go away," said Gulati. "We have been doing this for many years and it's really interesting and amazing to see my colleagues with the same amount of excitement and joy that I feel, knowing that the patient is going to have a chance of returning to a full and active life."
For more information about heart care at Atrium Health & Sanger Heart & Vascular Institute, please visit AtriumHealth.org/Heart
About Atrium Health
Atrium Health is a nationally recognized leader in shaping health outcomes through innovative research, education and compassionate patient care. Based in Charlotte, North Carolina, Atrium Health is an integrated, nonprofit health system with more than 70,000 teammates serving patients at 40 hospitals and more than 1,400 care locations. It provides care under the Atrium Health Wake Forest Baptist name in the Winston-Salem, North Carolina, region, as well as Atrium Health Navicent and Atrium Health Floyd in Georgia and Alabama. Atrium Health is renowned for its top-ranked pediatric, cancer and heart care, as well as organ transplants, burn treatments and specialized musculoskeletal programs. A recognized leader in experiential medical education and groundbreaking research, Wake Forest University School of Medicine is the academic core of the enterprise, including Wake Forest Innovations, which is advancing new medical technologies and biomedical discoveries. Atrium Health is also a leading-edge innovator in virtual care and mobile medicine, providing care close to home and in the home. Ranked nationally among U.S. News & World Report's Best Hospitals in eight pediatric specialties and for rehabilitation, Atrium Health has also received the American Hospital Association's Quest for Quality Prize and its 2021 Carolyn Boone Lewis Equity of Care Award, as well as the 2020 Centers for Medicare & Medicaid Services Health Equity Award for its efforts to reduce racial and ethnic disparities in care. With a commitment to every community it serves, Atrium Health seeks to improve health, elevate hope and advance healing – for all, providing more than $2 billion per year in free and uncompensated care and other community benefits.