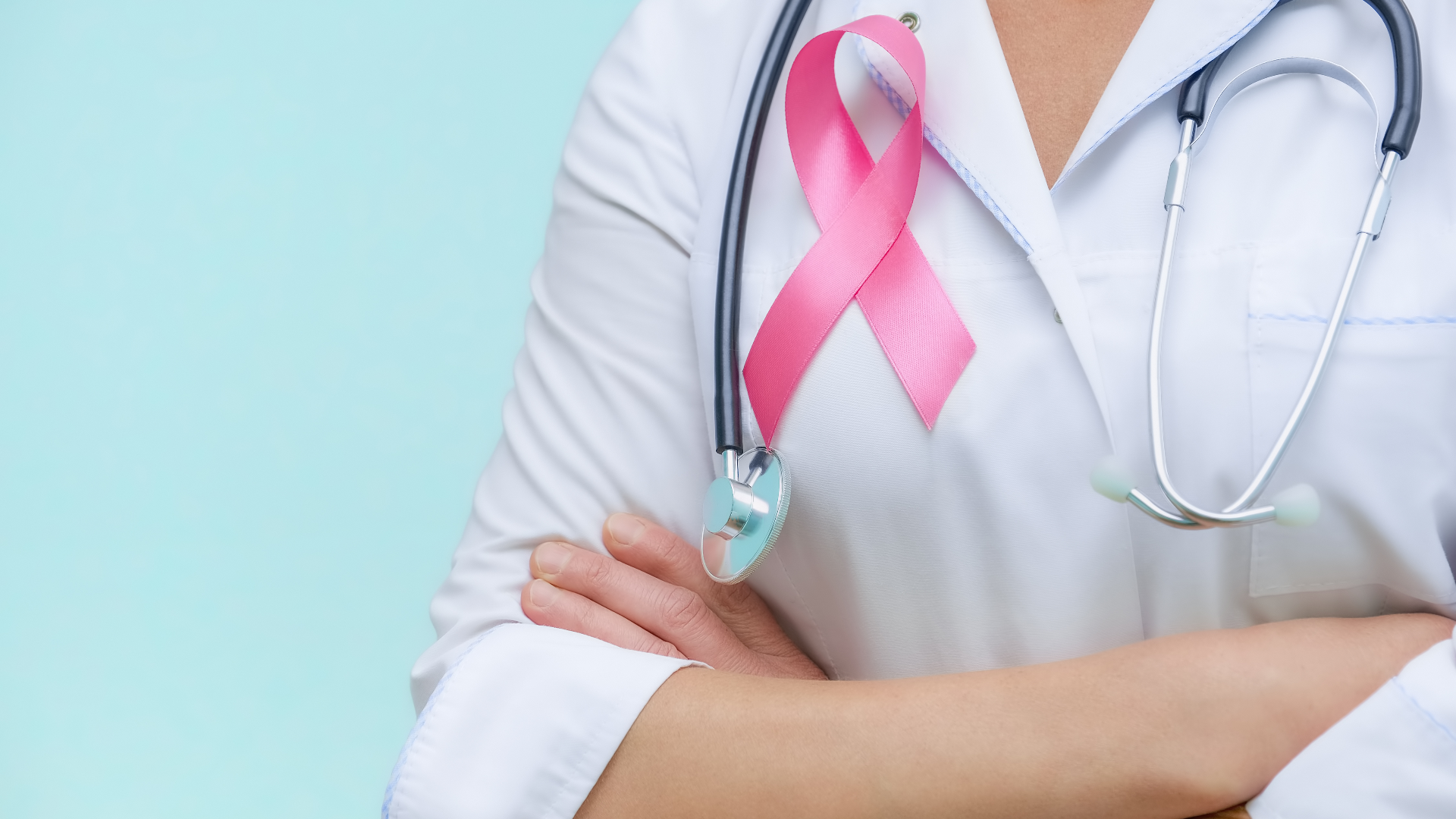 Atrium Health Levine Cancer Institute's Breast Program Earns NAPBC Accreditation
08.15.2022
Atrium Health News |
Levine Cancer Institute
Accredited Status Recognizes Patient-Centered Care and Excellent Clinical Services
CHARLOTTE, N.C., Aug. 15, 2022 – Atrium Health Levine Cancer Institute's breast cancer program has been granted accredited status by the National Accreditation Program for Breast Centers (NAPBC), a quality program administered by the American College of Surgeons. The breast cancer program earned voluntary NAPBC accreditation for its compliance with the organization's standards that focus on leadership, research, clinical services, education, community outreach and quality improvement.
Levine Cancer Institute (LCI) provides patients with the most current breast cancer-related information and education. Patients have access to clinical trials and new treatment options as well as genetic counseling. Long-term services include financial guidance, mental health support, survivorship care and rehabilitation services. Ongoing monitoring and lifelong follow-up care are designed to help keep patients thriving.
"The NAPBC only accredits programs that are committed to providing the best possible care to patients with diseases of the breast," said Dr. Richard White, leader of the breast surgical program at LCI. "Our program was rigorously reviewed and evaluated, in line with the NAPBC's patient-centered standards, which gives our patients added confidence when choosing our personalized breast care."
The NAPBC provides the structure and resources needed to develop and operate a high-quality breast center and accredited program. To receive accreditation, breast centers must have a site visit every three years. The NAPBC encourages hospitals, treatment centers and other facilities to improve the quality of breast care by focusing on:
Prevention
Early detection
Diagnosis
Pre-treatment evaluation
Staging
Effective treatments
Support services
As an NAPBC-accredited center, LCI is committed to maintaining high levels of excellence in the delivery of comprehensive, multidisciplinary care for patients with breast disease.
"Our breast care team includes health care professionals from a variety of disciplines who are committed to working together to provide the best treatment options available," said White. "From start to finish, our collaborative team coordinates treatment for our patients with the greatest care, respect and efficiency. This team includes Levine Cancer Institute's nurse navigation program, which provides patients with specialized and personalized support from oncology nurses."
Levine Cancer Institute experts treat more than 1,800 patients with breast cancer each year, which is more than any other center in the region. This deep experience in breast cancer care is available at more than 30 locations within Atrium Health.
About Atrium Health
Atrium Health is a nationally recognized leader in shaping health outcomes through innovative research, education and compassionate patient care. Based in Charlotte, North Carolina, Atrium Health is an integrated, nonprofit health system with more than 70,000 teammates serving patients at 40 hospitals and more than 1,400 care locations. It provides care under the Atrium Health Wake Forest Baptist name in the Winston-Salem, North Carolina, region, as well as Atrium Health Navicent and Atrium Health Floyd in Georgia and Alabama. Atrium Health is renowned for its top-ranked pediatric, cancer and heart care, as well as organ transplants, burn treatments and specialized musculoskeletal programs. A recognized leader in experiential medical education and groundbreaking research, Wake Forest University School of Medicine is the academic core of the enterprise, including Wake Forest Innovations, which is advancing new medical technologies and biomedical discoveries. Atrium Health is also a leading-edge innovator in virtual care and mobile medicine, providing care close to home and in the home. Ranked nationally among U.S. News & World Report's Best Hospitals in eight pediatric specialties and for rehabilitation, Atrium Health has also received the American Hospital Association's Quest for Quality Prize and its 2021 Carolyn Boone Lewis Equity of Care Award, as well as the 2020 Centers for Medicare & Medicaid Services Health Equity Award for its efforts to reduce racial and ethnic disparities in care. With a commitment to every community it serves, Atrium Health seeks to improve health, elevate hope and advance healing – for all, providing $2.46 billion last year in free and uncompensated care and other community benefits.
About the National Accreditation Program for Breast Centers
The National Accreditation Program for Breast Centers (NAPBC) represents a consortium of national, professional organizations dedicated to the quality of care of patients with diseases of the breast. Its board membership includes professionals from more than 20 national organizations that represent the full spectrum of breast care. For more information, visit https://www.facs.org/quality-programs/napbc.