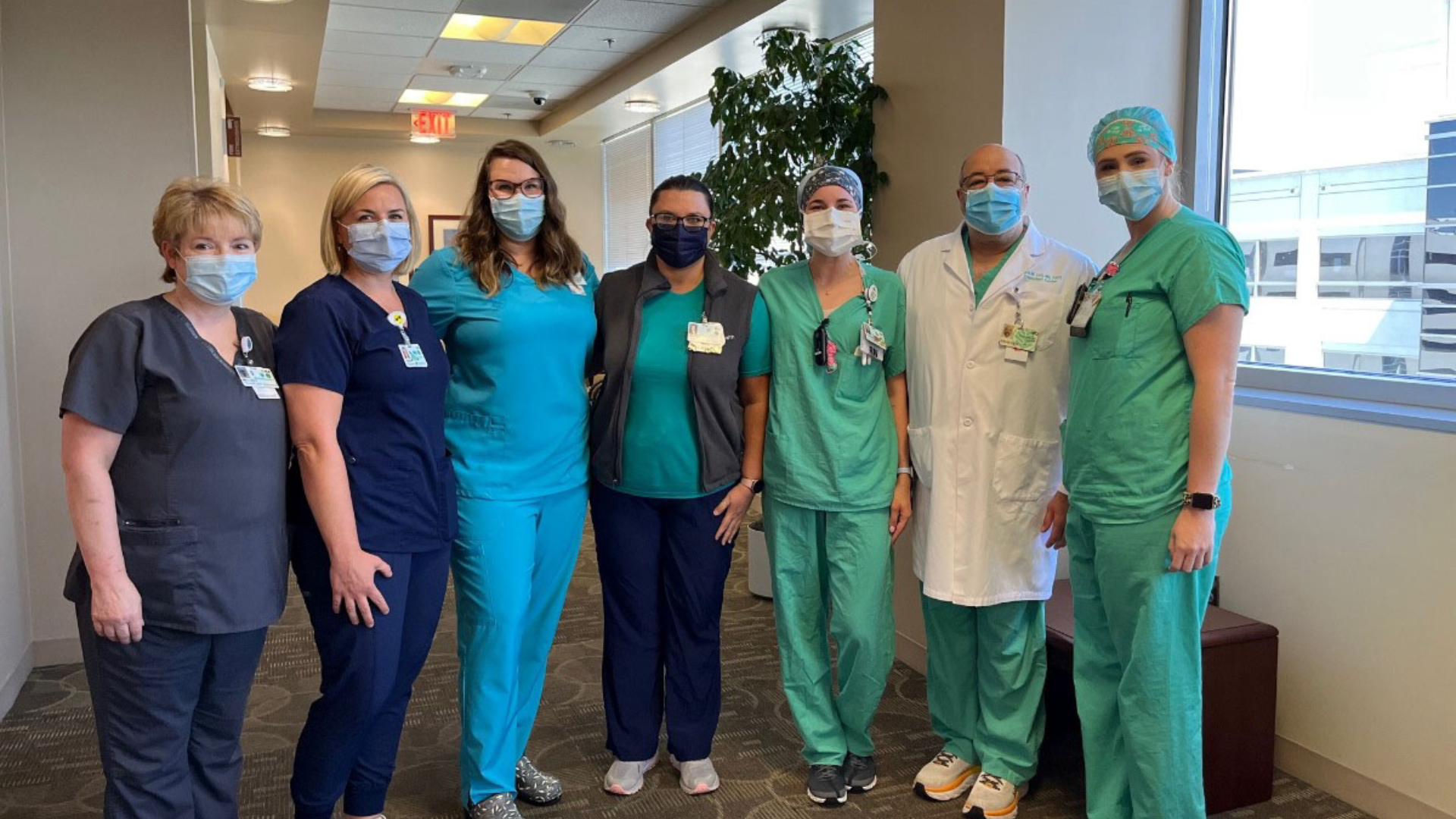 Atrium Health Transplant Center Performs First Two Liver Transplants Using Innovative Liver Pump
09.13.2022
Atrium Health News
Atrium Health's transplant team at Carolinas Medical Center has performed its first two liver transplants using a new liver pump, making it the second center in the state to use the technology. The liver pump increases the number of viable organs for transplant, allowing clinicians to save more patients' lives.
"We recently had two sick patients in the hospital who were unlikely to get a good offer for a transplant," explained Dr. Vincent Casingal, chief of the Division of Abdominal Transplant Surgery at Atrium Health Carolinas Medical Center. "We were able to use the pump to improve the function of two livers we might not have otherwise been able to use for these patients."
The liver pump is designed to address the disadvantages of cold storage, which has been proven to cause post-transplant complications.
"We know that organs preserved in cold storage can be injured, and we have no way to assess the level of damage from this method," said Casingal. "The liver pump provides a new ability to use live data to assess liver function while awaiting implantation."
The liver pump allows clinicians to preserve and monitor the blood flow and metabolic function of livers from donation after brainstem death (DBD) and donation after circulatory death (DCD) donors. It works by pumping warm, oxygen-rich blood and nutrition through the liver while it's outside of the body. By flushing out potential toxins and maintaining the organ's blood supply, it helps keep the liver healthy before it's transplanted into the recipient.
"This innovative technology expands opportunities for patients who are on the liver transplant wait list," Casingal explained. "The less time they have to wait, the better chance we have of saving their life."
Additional benefits of the liver pump include:
A reduced risk of severe post-transplant complications

A reduced risk of long-term complications

A shorter hospital stay following transplant

A decrease in ICU usage following transplant
According to clinical outcomes reported by the liver pump's manufacturer, the technology allows for a 98% utilization of livers from DBD and DCD donors. The manufacturer also reported a 43% reduction of severe post-transplant complications and an 84% reduction of long-term complications involving the organs and ducts that produce and store bile.
The liver pump is a new technology that's only available at about 20 centers in the U.S.
"As an early adopter, we're very excited to increase access to patients and increase the number of organs available for transplant, allowing us to save more lives," noted Casingal.