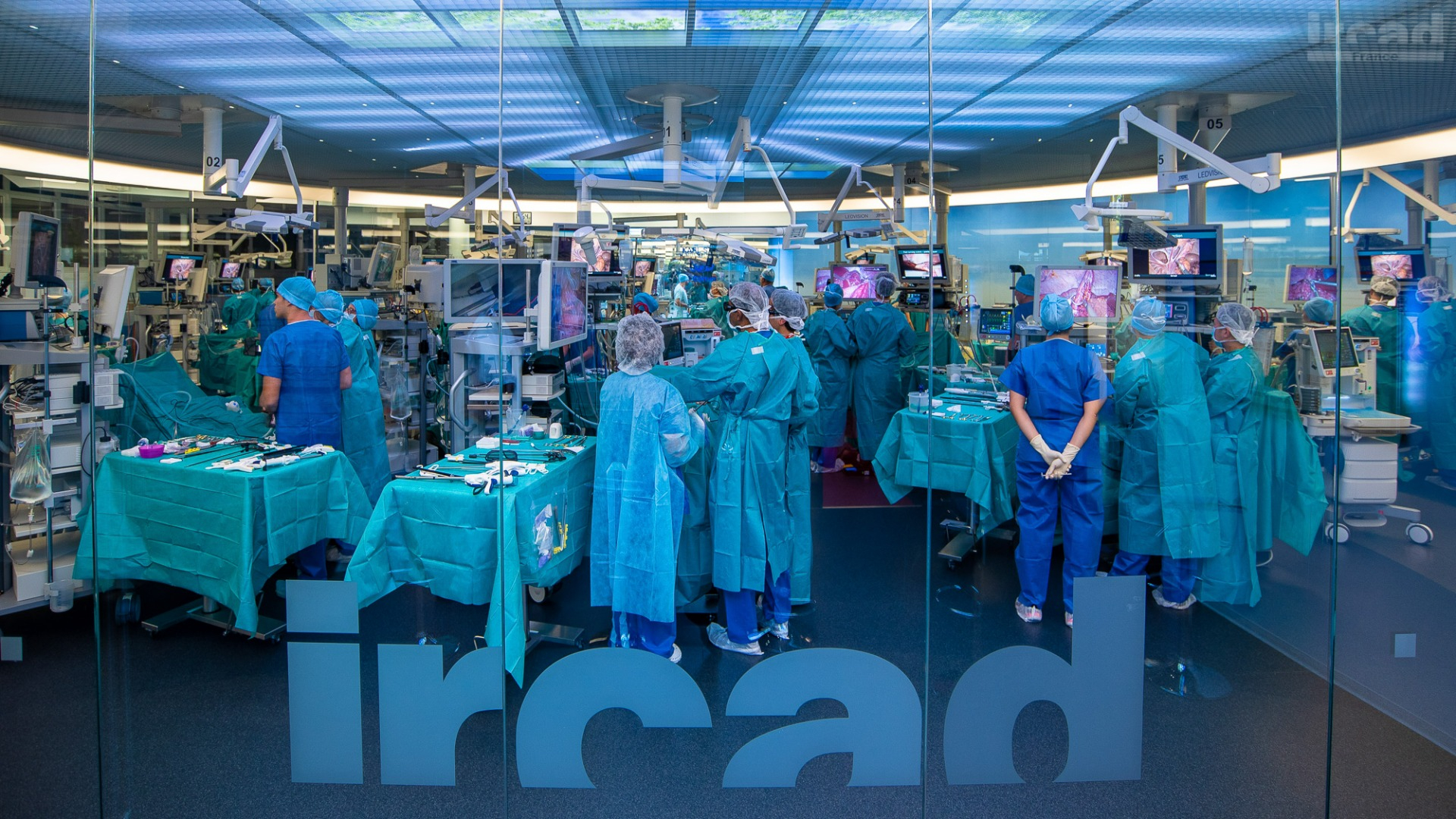 Siemens Healthineers joins Atrium Health and IRCAD North America to enhance cutting-edge surgical training
07.06.2023
Atrium Health News
IRCAD North America to be a cornerstone of new "The Pearl" innovation district in Charlotte
CHARLOTTE, N.C., and MALVERN, Pa., July 6, 2023 – Siemens Healthineers is joining with Atrium Health to bring innovation and advancement to surgical training in the United States, becoming the health system's first strategic partner with IRCAD North America, a wholly owned subsidiary of Atrium Health. Siemens Healthineers will provide medical imaging technology, support curriculum development and enhance the overall educational experience for the surgeons and their teams who visit the new medical learning center of excellence.
IRCAD is based at the University Hospital of Strasbourg, France, and has gained distinction as the leading surgical education, innovation and research institute in the world. The IRCAD North America research and experiential training center will be constructed in "The Pearl" innovation district in Charlotte, North Carolina. It will be the sole North American headquarters for IRCAD, joining similar institutes in France, Taiwan, Brazil, Rwanda, Lebanon and China. Unlike the centers elsewhere, IRCAD North America's training curriculum will include the latest techniques in cardiovascular, neuro- and orthopedic surgeries.
"Siemens Healthineers is excited to participate in IRCAD North America, a vitally important medical training center located in Charlotte but benefitting medicine worldwide," said Dave Pacitti, president and head of the Americas, Siemens Healthineers. "By building on our existing Value Partnership relationship with Atrium Health, we will support the launch of this globally recognized medical education center that will provide the latest in surgical training."
"Our new innovation district holds a tremendous amount of promise to reshape the future of medicine," said Dr. Rasu Shrestha, executive vice president and chief innovation and commercialization officer for Advocate Health, of which Atrium Health is a part. "It will be home to world-class research at Wake Forest University School of Medicine's new Charlotte campus. It will draw life sciences entrepreneurs together to collectively address health and equity challenges and, with IRCAD, we will be training some of the finest physicians and surgeons in the world in the latest noninvasive techniques. As we continue to build this new ecosystem, we are deeply appreciative of committed partners like Siemens Healthineers that will help us achieve the impact and outcomes we've envisioned together."
Atrium Health envisions IRCAD being a super-magnet, attracting new businesses as well as physicians and innovators coming to train and collaborate in the latest surgical techniques – such as robotics, medical virtual and augmented reality, surgical artificial intelligence and simulation training.
This collaboration is part of efforts by Siemens Healthineers to help solve the industry challenge of workforce training by increasing the number of well-trained physicians and health care staff, as well as enhancing physician and technician skillsets. These will improve patient outcomes and reduce variability in care. Siemens Healthineers is also co-developing curricula and providing education support for the duration of the relationship and will also provide the latest hybrid operating room technology. This includes the ARTIS icono biplane and ARTIS pheno interventional angiography X-ray units, the Cios Spin 3D-capable mobile C-arm, the SOMATOM Edge Plus CT scanner and the MAGNETOM Free.Max wide-bore MRI scanner.
###