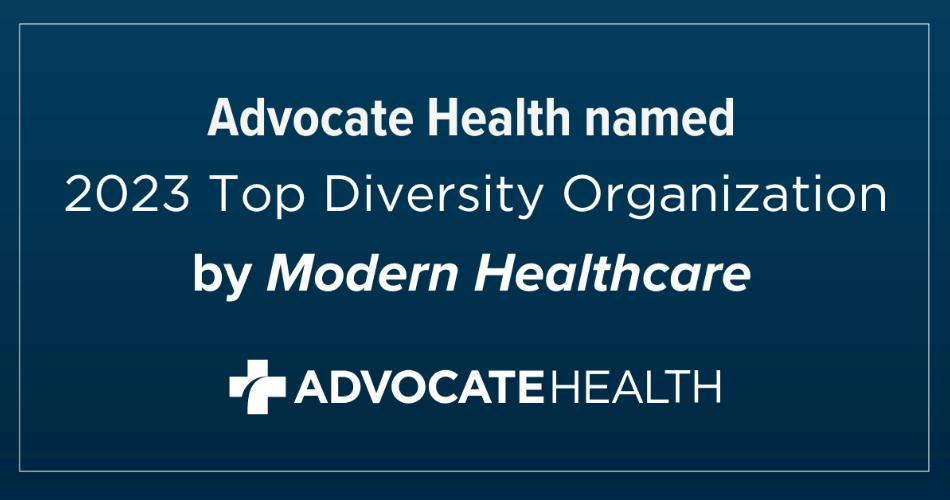 Advocate Health named 'Top Diversity Organization' by Modern Healthcare
10.16.2023
Atrium Health News
Prestigious recognition highlights Advocate's commitment to advancing health equity
CHARLOTTE, N.C. – Advocate Health has been named among Modern Healthcare's "2023 Top Diversity Organizations," one of only nine organizations to be named to the prestigious list.
Additionally, Delvecchio Finley, president of Atrium Health Navicent, was named one of 25 individual "Top Diversity Leaders" by the publication.
The recognition program honors the top diverse health care organizations and executives influencing policy and care delivery models across the country.
Since its creation, Advocate Health has committed to driving meaningful social impact to improve health for all. Among other action items, this pledge involves addressing the root causes of health inequities and enabling career advancement within the health system's own ranks.
"Diversity is essential to our mission to improve health, elevate hope and advance healing for all," said Eugene A. Woods, chief executive officer of Advocate Health. "We are proud of the inclusive culture we have worked to create and are grateful to be recognized for our efforts to build a healthier future for all of our patients, teammates and communities."
"I also want to congratulate Delvecchio Finley for being recognized as one of the leaders in our industry in promoting and achieving diversity," added Woods. "His accomplishments embody the heart and spirit of our organizational mission and vision."
"Advocate Health was created under the premise that, together, we can do more and move faster to address our industry's most pressing concerns, including unacceptable and longstanding health disparities," said Jim Skogsbergh, CEO of Advocate Health. "This recognition reflects our work to honor diversity within our own walls, so that we may also do so throughout our communities."
Advocate Health joins other health care leaders and organizations from across the nation in exceeding industry diversity, equity and inclusion standards, as judged by Modern Healthcare experts.
"Modern Healthcare's "2023 Top Diversity Leaders" exemplify a commitment to meaningful DEI," said Dan Peres, president of Modern Healthcare. "They continue to devote necessary resources to providing internal opportunities, while advancing community health equity, setting a great example for others."
###