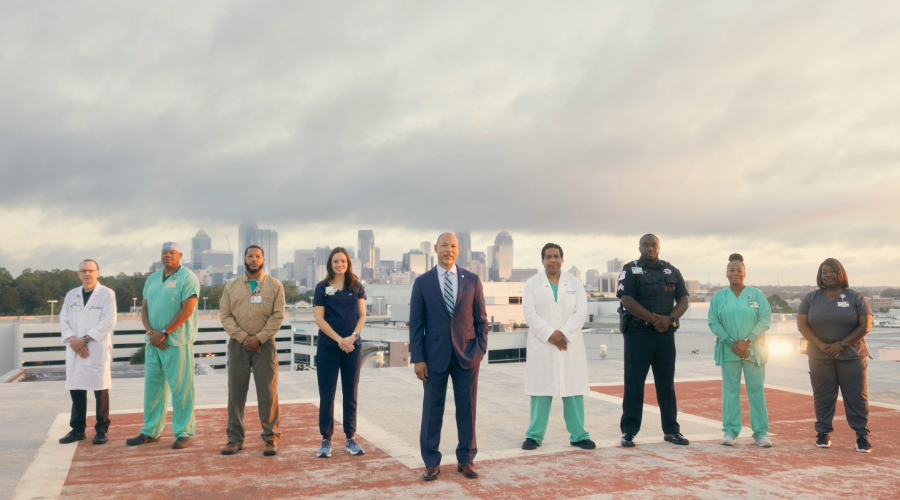 Advocate Health CEO Pens New Book
11.17.2023
Atrium Health News
Eugene A. Woods shares insights into pandemic and future of health care in America
CHARLOTTE, N.C. – Health care in America is in a constant state of evolution, something Eugene A. Woods has observed first-hand during his 30-year career within the industry. Woods, the chief executive officer of Charlotte-based Advocate Health, is regarded as one of today's most prominent leaders in health care. In a new book entitled "Health, Hope, and Healing for All: Toward More Equitable and Affordable Healthcare," released Nov. 14, 2023, Woods writes about the challenges health care systems face, highlights the urgent need to ensure access to care for all and offers his own prescriptions for the future of health care.
The book weaves together lessons from Woods' past, including personal experiences as a Black CEO and reflections on discrimination and injustice. It includes a behind-the-scenes look into how Woods and his leadership team at Atrium Health tackled the challenges of the global pandemic and, simultaneously, grew the organization into the nation's third-largest nonprofit health system, following the 2022 combination with Advocate Aurora Health to create Advocate Health.
"This book is a tribute to the heroism of our frontline teammates and the exceptional efforts of our leadership teams in the tireless battle to save lives during the pandemic," said Woods. "It is also a reflection on my personal and professional journey in leading major health care systems, and the valuable lessons learned along the way on how we can create a more equitable health care system in America for everyone. My hope is that this book sheds light on the intricacies of health care, demystifies its complexities and encourages new collaborations on how we can create a brighter future together."
"Gene not only brings readers behind-the-scenes of a major health care system's work to expand access to health care and confront an unprecedented pandemic, but also presents smart, bipartisan policy prescriptions to achieve the transformation our nation desperately needs," said Erskine Bowles, former White House chief of staff and former president of the University of North Carolina.
"This book not only tells an inspiring story about responding to COVID-19, but more broadly illustrates the power of inclusive leadership to drive outstanding outcomes," said Darius Adamczyk, executive chairman and former CEO of Honeywell. "It should resonate with readers from across different industries who want to cultivate their own leadership skills and solve our nation's most pressing challenges."
"Health, Hope, and Healing for All: Toward More Equitable and Affordable Healthcare" is available at bookstores and online at Amazon, Barnes & Noble, Books-A-Million and Target.com, among others.
An excerpt of the book can be found on the Advocate Health website.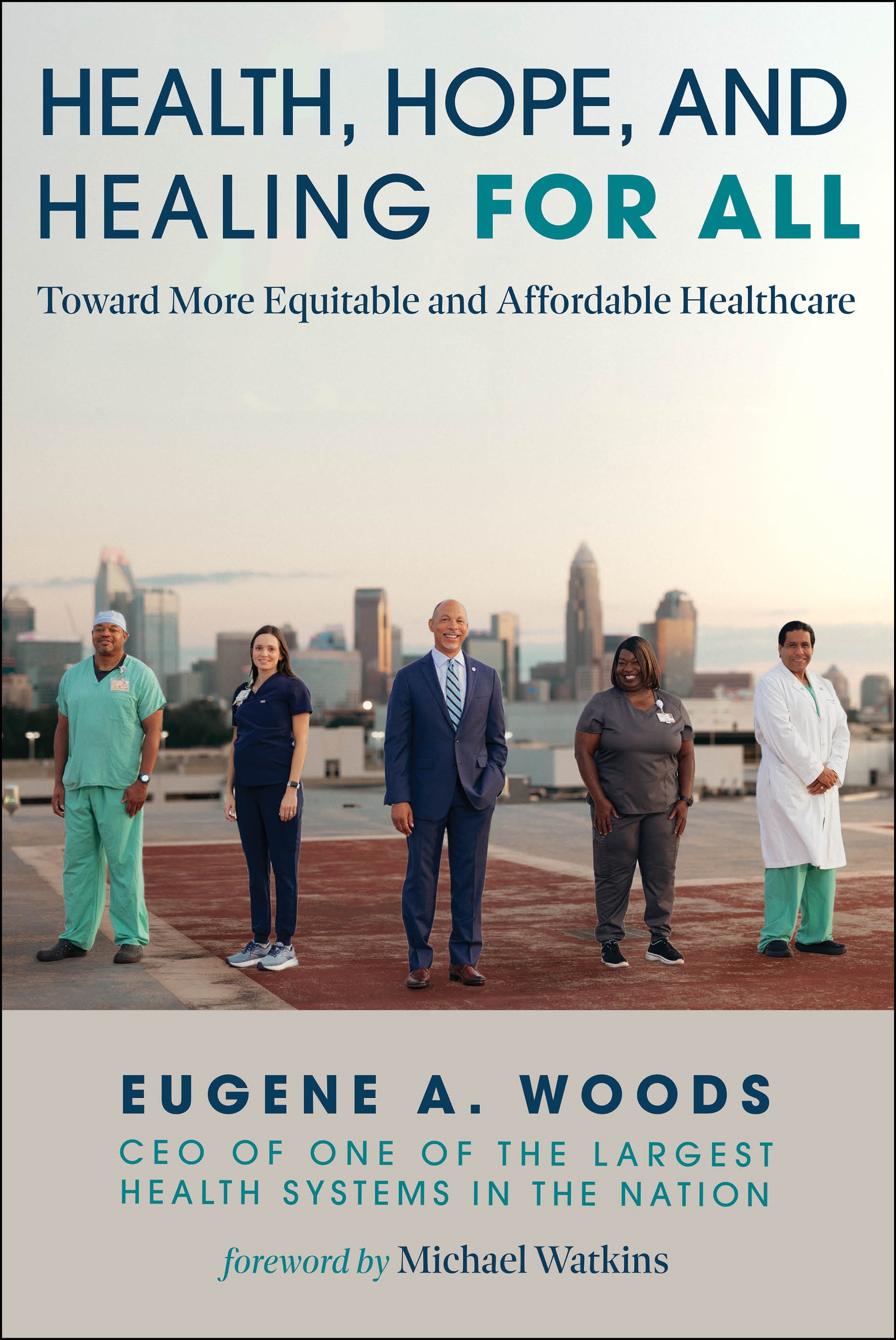 All proceeds from the sale of Woods' book will go to charitable funds supporting Advocate Health teammates, including the Atrium Health Caregiver Heroes Teammate Emergency Care Fund and Advocate Aurora Health Teammate Crisis Fund.
Advocate Health was created in December 2022 with the combination of Advocate Aurora Health and Atrium Health, where Woods previously served as president and CEO. The combined system, with Wake Forest University School of Medicine as its academic core, is redefining how, when and where care is delivered to help people live fully. Its goal is to provide equitable care for its communities and use its combined strength and expertise to deliver better outcomes at a lower cost.
Under Woods' leadership, Atrium Health and its hospitals were repeatedly recognized as being among the industry's best. It was also recognized by the Centers for Medicare & Medicaid Services (CMS) as a CMS Health Equity Award recipient for its dedication to health equity by reducing disparities and enabling communities to achieve the highest level of health.
Woods is a member of the Best Buy board of directors, the board of Johnson C. Smith University, the Healthcare Institute, the Becker's Healthcare Advisory Board and the executive committee of the Healthcare Leadership Council. He is past chair of the American Hospital Association and former chair of the Federal Reserve Bank of Richmond.
Woods' personal accolades include repeated recognition as being among the Top 10 "Most Influential People in Health Care," by Modern Healthcare, as well as being one of only five "Luminaries" honored by the magazine for career-defining work in reshaping the industry. In 2022, he was the recipient of the National Center for Healthcare Leadership's Gail L. Warden Leadership Excellence Award. He's been named one of the "Most Powerful Executives in Corporate America" by Black Enterprise; one of the "Power 100" honorees by Business North Carolina; "Senior Executive of the Year" by the National Association of Health Service Executives; and "Alumni of the Year" by Pennsylvania State University, from which he holds multiple degrees.