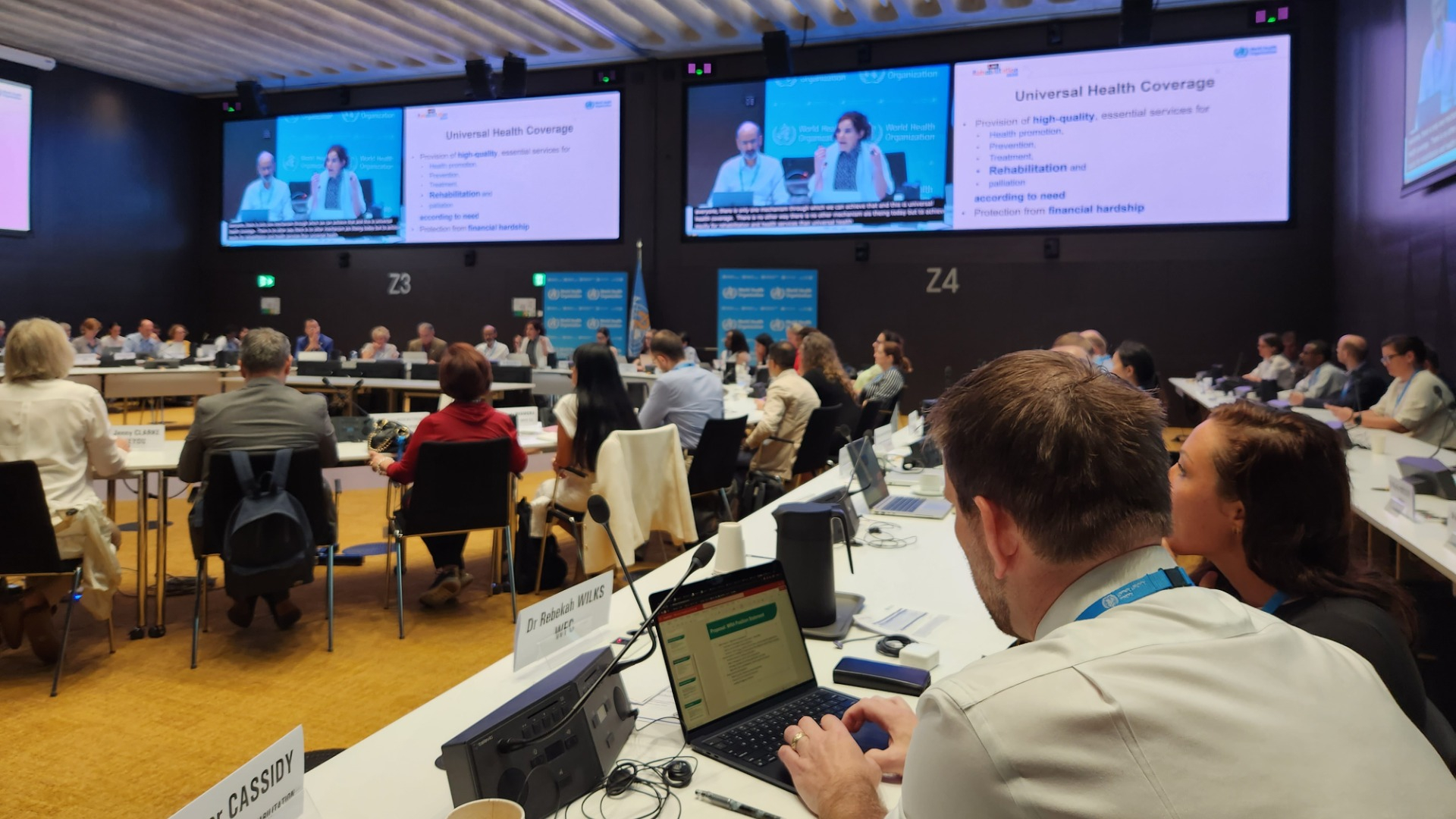 Atrium Health Carolinas Rehabilitation Admitted to World Rehabilitation Alliance
07.18.2023
Atrium Health News |
Carolinas Rehabilitation News
Segment of World Health Organization aims to improve access and outcomes
CHARLOTTE, N.C., July 18, 2023 – The World Health Organization (WHO) has granted Atrium Health Carolinas Rehabilitation membership into the inaugural class of the World Rehabilitation Alliance (WRA). The WRA is a select global consortium of stakeholders who will work to highlight the increasing unmet needs for rehabilitation and the importance of strengthening health systems to better provide rehabilitation, while increasing advocacy and awareness of the needs around the world. The body is made up of 82 appointees from WHO member states and state bodies; intergovernmental organizations; nongovernmental organizations; private sector, including international business associations; philanthropic foundations; and academic institutions. Atrium Health Carolinas Rehabilitation is the only rehabilitation hospital in the U.S. to be granted membership into this alliance, serving a three-year term.
"Many people have heard of rehabilitation, but few understand it until they or a loved one have needed and gone through it," said Robert Larrison, group vice president of the Atrium Health Rehabilitation Network and president of Atrium Health Carolinas Rehabilitation. "We have been working to grow our capabilities, as well as our reputation, to serve patients, whether they are local or from anywhere in the world. This recognition serves to solidify our leadership position within the global rehabilitation community.
"Atrium Health has a proud history of advocating for access to care for vulnerable populations, which is a major component of what the WRA will do," he added. "We understand the challenges, whether that is cultural, economic or, even for those with disabilities, developmental or physical – helping them live fully. Our role here helps us fulfill the Atrium Health mission of providing health, hope and healing, for all."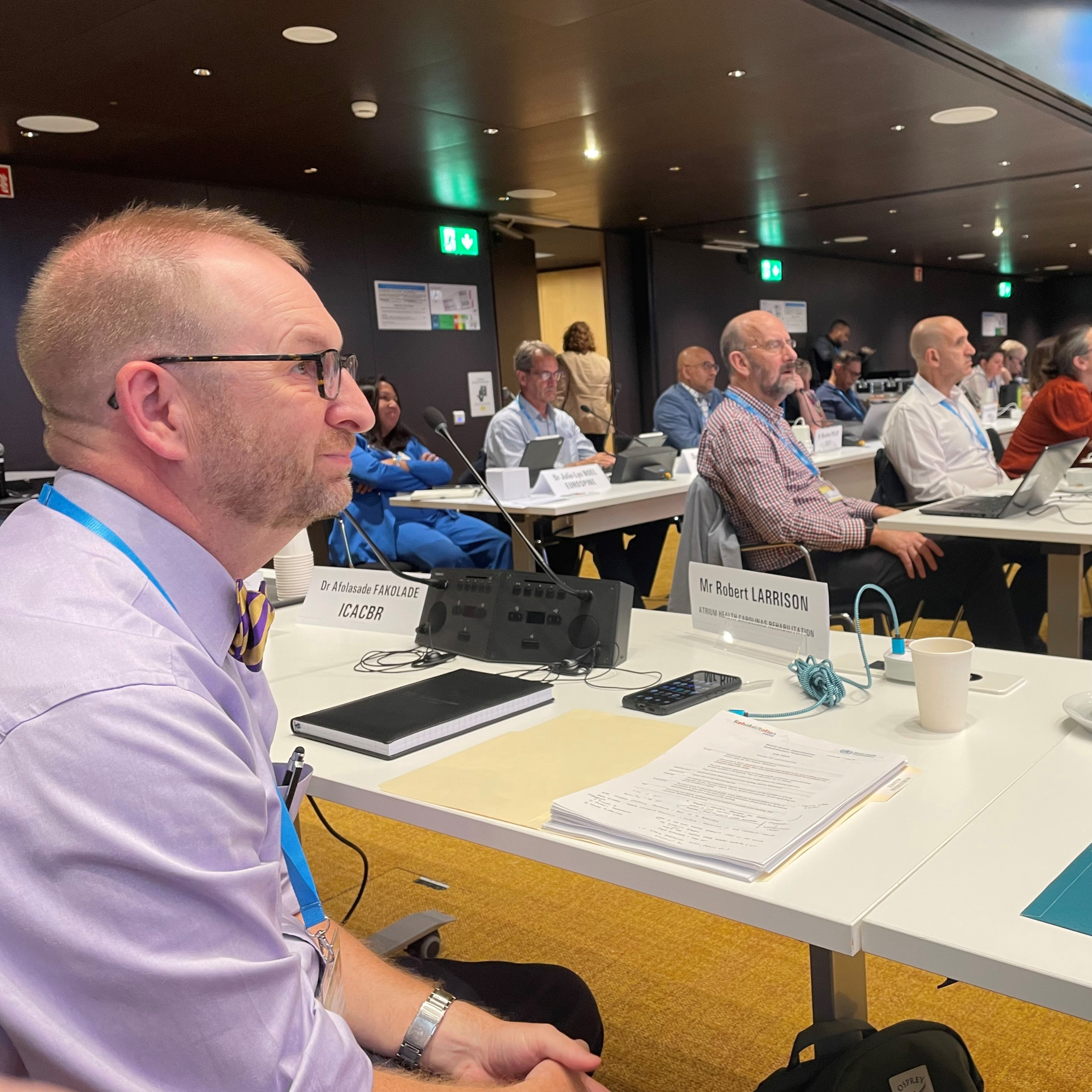 Larrison credits Carolinas Rehabilitation's accreditation through the Commission on Accreditation of Rehabilitation Facilities, or CARF®, as well as its recent, first-ever global partnership with Qatar Rehabilitation Institute as factors that open up opportunities to participate in the advocacy and education efforts of the WRA. Carolinas Rehabilitation is also the founding partner of a patient safety organization, the Exchanged Quality Data for Rehabilitation (EQUADRSM) network, to improve the quality of services provided to rehabilitation patients before, during and after their time in the hospital.
Last year, the WHO passed a landmark resolution for strengthening rehabilitation in health systems, globally, emphasizing the importance of rehabilitation in primary care and as part of emergency preparedness and response. According to the WRA, there is an urgent need to strengthen rehabilitation, with an estimated 2.4 billion people who are living with a health condition the organization says could benefit from rehabilitation. As life expectancy continues to grow and more people face chronic disease and disability, it is expected to magnify the problem. WRA estimates that in low- and middle-income countries, more than half of people needing rehabilitation do not receive the care they need.
The WRA was launched in 2022 "envision(ing) a world in which everyone who needs rehabilitation receives quality and timely services to optimize and maintain their functioning in everyday life. The goal of the WRA is to raise the profile of rehabilitation at a global, regional, national and local level and to support efforts to strengthen rehabilitation in health systems through advocacy actions," according to its charter, as well as to promote outcomes laid out in the WHO's Rehabilitation 2030 project.
Within the WRA, five workstreams are being established, promoting a collaboration of ideas from members with similar interests and expertise. They are: primary care; workforce; research; emergencies; and external relations.
Four Atrium Health leaders will serve on workstreams supporting the WRA. Larrison and Diane Lynn, assistant vice president of global health care, will serve on the emergencies workstream. Peter Cassidy, vice president and administrator at Atrium Health Carolinas Rehabilitation, and Dr. Vishwa Raj, clinical professor of orthopedic surgery and rehabilitation at Wake Forest University School of Medicine and section chief for rehabilitation in the department of supportive care at Atrium Health Levine Cancer Institute, will serve on its workforce workstream.
Larrison and Cassidy were in Geneva last week for the official launch of the WRA.
The inclusion into the WRA adds to a growing list of recognition for Atrium Health Carolinas Rehabilitation's leadership within the industry. Carolina Rehabilitation was honored for its commitment to improving patient safety and quality by the American Hospital Association with the 2019 Quest for Quality Prize, the only rehabilitation hospital to ever win this award. It is ranked among the top 2% of rehabilitation facilities in the nation in U.S. News & World Report's 2022 "Best Hospitals for Rehabilitation Care" list. It is also the top-rated rehabilitation facility in North Carolina, according to Newsweek's "America's Best Physical Rehabilitation Centers" rankings for 2022.
In January 2023, Atrium Health celebrated the grand opening of the David L. Conlan Center at Atrium Health Carolinas Rehabilitation, a new, 150,000-square-foot comprehensive rehabilitation hospital that replaced a rehabilitation facility built in 1950. The new hospital serves patients needing all levels or rehabilitation services, including those with the most catastrophic, life-altering injuries and debilitating progressive disease processes, such as "Lou Gehrig's Disease" (ALS), multiple sclerosis and Parkinson's disease, as well as having certified programs for spinal cord injury, traumatic brain injury and cancer.
Carolinas Rehabilitation admits more than 3,600 patients with life-altering injuries and diseases each year. The physician and therapy clinics have over 250,000 patient visits in all subspecialty areas.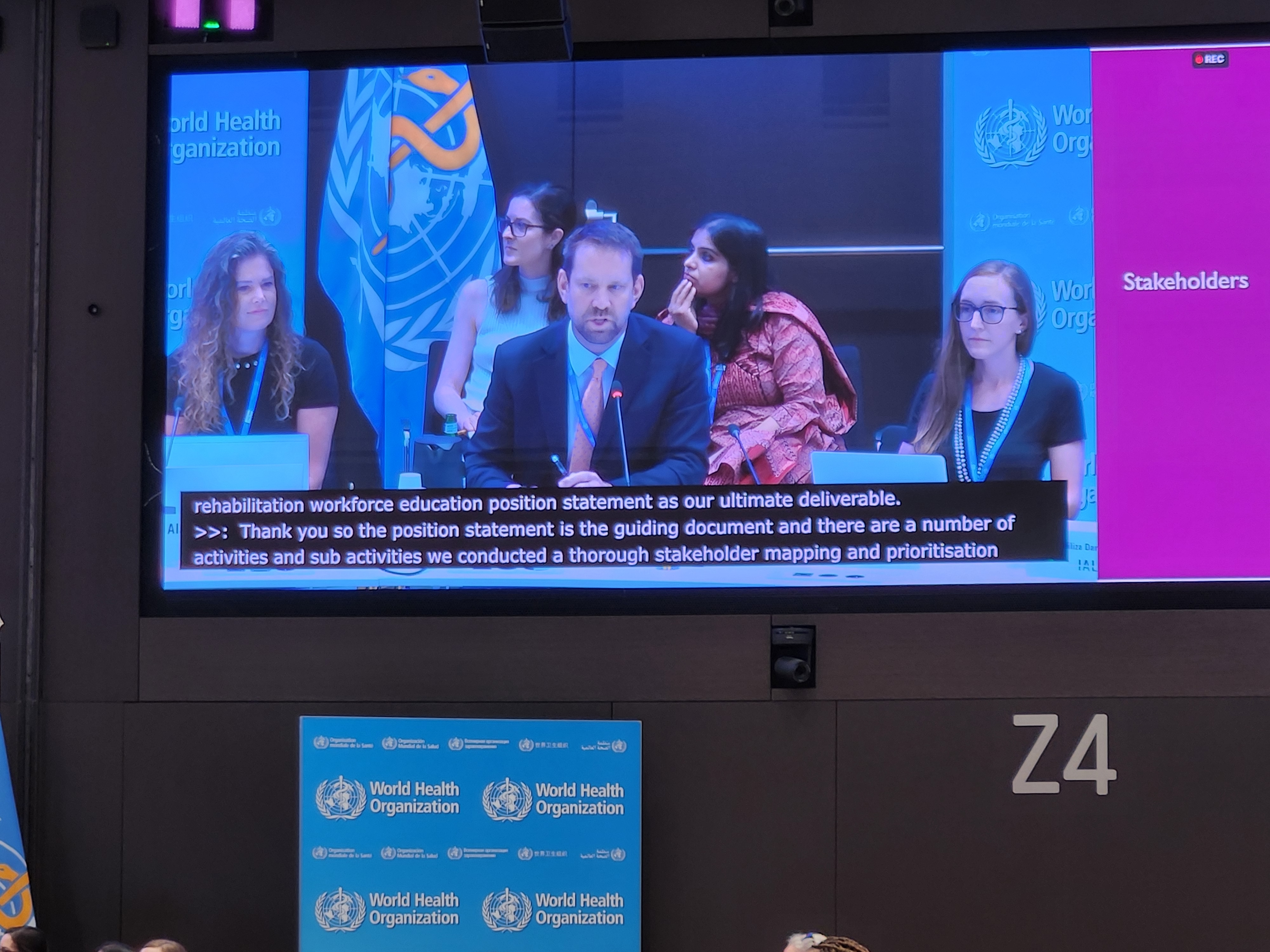 ---
About Atrium Health
Atrium Health is a nationally recognized leader in shaping health outcomes through innovative research, education and compassionate patient care. Based in Charlotte, North Carolina, Atrium Health is part of Advocate Health, the third-largest nonprofit health system in the United States, which was created from the combination with Advocate Aurora Health. A recognized leader in experiential medical education and groundbreaking research, Wake Forest University School of Medicine is its academic core. Atrium Health is renowned for its top-ranked pediatric, cancer and heart care, as well as organ transplants, burn treatments and specialized musculoskeletal programs Atrium Health is also a leading-edge innovator in virtual care and mobile medicine, providing care close to home and in the home. Ranked nationally among U.S. News & World Report's Best Hospitals in eight pediatric specialties and for rehabilitation, Atrium Health has also received the American Hospital Association's Quest for Quality Prize and its 2021 Carolyn Boone Lewis Equity of Care Award, as well as the 2020 Centers for Medicare & Medicaid Services Health Equity Award for its efforts to reduce racial and ethnic disparities in care. With a commitment to every community it serves, Atrium Health seeks to improve health, elevate hope and advance healing – for all, providing $2.46 billion last year in free and uncompensated care and other community benefits.
About Advocate Health
Advocate Health is the third-largest nonprofit integrated health system in the United States – created from the combination of Advocate Aurora Health and Atrium Health. Providing care under the names Advocate Health Care in Illinois, Atrium Health in the Carolinas, Georgia and Alabama, and Aurora Health Care in Wisconsin, Advocate Health is a national leader in clinical innovation, health outcomes, consumer experience and value-based care, with Wake Forest University School of Medicine serving as the academic core of the enterprise. Headquartered in Charlotte, North Carolina, Advocate Health serves nearly 6 million patients and is engaged in hundreds of clinical trials and research studies. It is nationally recognized for its expertise in cardiology, neurosciences, oncology, pediatrics and rehabilitation, as well as organ transplants, burn treatments and specialized musculoskeletal programs. Advocate Health employs nearly 150,000 team members across 67 hospitals and over 1,000 care locations and offers one of the nation's largest graduate medical education programs with over 2,000 residents and fellows across more than 200 programs. Committed to equitable care for all, Advocate Health provides nearly $5 billion in annual community benefits.