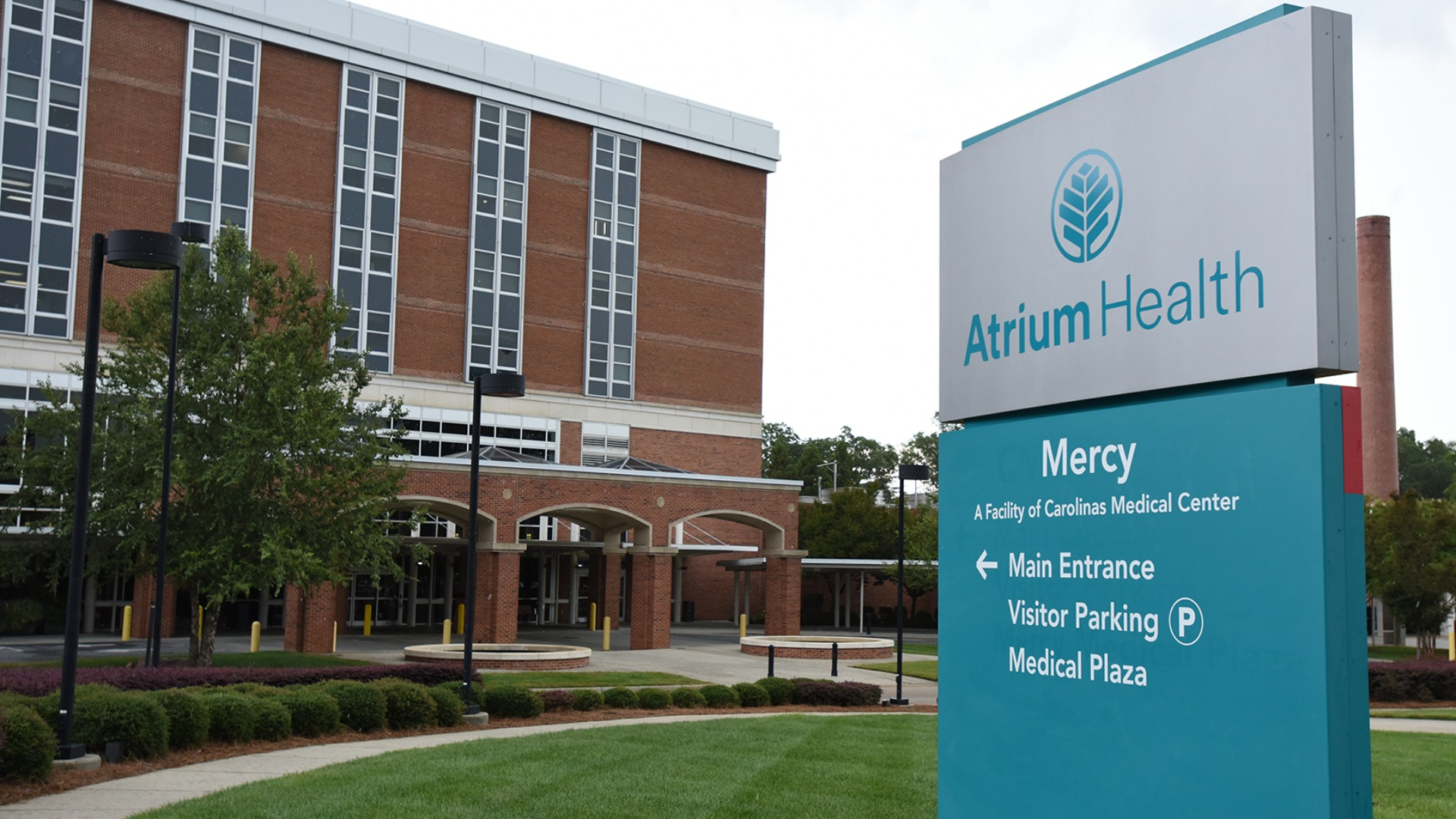 Atrium Health Mercy Certified by Planetree Awards International
04.18.2023
Atrium Health News
Planetree certification ensures the highest standards of care for patients, staff and community
CHARLOTTE, N.C., APRIL 18, 2023 – Atrium Health Mercy has once again been certified for "Excellence in Person-Centered Care" by Planetree International. Atrium Health Mercy is one of only eight organizations worldwide that have earned the Planetree designation for four consecutive certification cycles.
"I am so proud of our Atrium Health Mercy team for once again achieving Planetree certification status," said Lauren Iannitti, vice president and facility executive at Atrium Health Mercy. "The Planetree standard helps unite our team around a shared goal and focus, each day, on the needs of our patients – making them feel safe and like part of our family. Our teams each play a role in providing personalized care and services – engaging patients and their families in all aspects of care."
For more than 100 years, Atrium Health Mercy has treated patients with a unique combination of human compassion and leading-edge expertise. Atrium Health Mercy is a full-service community hospital and the home of the Atrium Health Musculoskeletal Institute, specializing in the care of seniors and in complex foot and ankle surgery, hip and knee surgery and bariatric surgery.
Atrium Health Mercy attained Planetree's "Silver Certification." To achieve that, the hospital needed to ensure a person-centered health care experience, including the quality of patient-provider interactions, access to information, family involvement and the physical environment of care. Person-centered care allows patients to make informed decisions about their treatment and well-being. They also demonstrated how the organization supports staff and provides opportunities for patients and their caregivers to have a voice in the way care is delivered, as well as highlight how Atrium Health Mercy is supporting the surrounding community.
The certification process included an onsite validation assessment by Planetree representatives, including discussions with patients, their families and staff to validate that specific person-centered policies are in place. Planetree certification requires that teammates at all levels are involved in the implementation of person-centered care and that the organization's physical environment supports patient and family engagement. The process also included a review of the organization's performance on patient experience and quality of care measures and how measurement of these indicators improves organizational outcomes.
Examples of the work highlighted by Planetree included:
Stakeholders highlighted Atrium Health Mercy's caring staff and "everyone is a caregiver" philosophy, remarking that it feels like a family. Patients noted that the clinical staff were professional, knowledgeable, approachable and friendly.
Patients' unique diverse and cultural needs are assessed on admission, and teammates make every effort to ensure cultural needs are respected and addressed to maintain patient's cultural identity.
Atrium Health Mercy offers multiple programs and services to support patients, including complementary therapies, programs for spiritual needs and a clothing closet for patients in need.
Leaders are available to teammates and patients alike. Teammates feel heard and encouraged to bring forth ideas for improvement.
Planetree International is a leading nonprofit that works with organizations around the world to promote patient-centered care as a model for improving the quality of health care. Planetree International was founded in 1978 to inspire health care professions to make patients partners in their care by personalizing and humanizing the patient experience. For more information on Planetree's Person-Centered Care Certification® Program, including the criteria, application process and more, visit planetree.org/certification.
Atrium Health Mercy was also recently named a "Level II Age-Friendly Health System" by the Institute for Health Improvement. There are more than 54 million Americans aged 65 and over, and that number is projected to climb to about 95 million by 2060. This certification is part of an initiative of The John A. Hartford Foundation and the Institute for Healthcare Improvement, in partnership with the American Hospital Association and the Catholic Health Association of the United States, and is designed to meet the challenges of serving our aging population.
---
About Atrium Health
Atrium Health is a nationally recognized leader in shaping health outcomes through innovative research, education and compassionate patient care. Based in Charlotte, North Carolina, Atrium Health is part of Advocate Health, the fifth-largest nonprofit health system in the United States, which was created from the combination with Advocate Aurora Health. A recognized leader in experiential medical education and groundbreaking research, Wake Forest University School of Medicine is its academic core. Atrium Health is renowned for its top-ranked pediatric, cancer and heart care, as well as organ transplants, burn treatments and specialized musculoskeletal programs Atrium Health is also a leading-edge innovator in virtual care and mobile medicine, providing care close to home and in the home. Ranked nationally among U.S. News & World Report's Best Hospitals in eight pediatric specialties and for rehabilitation, Atrium Health has also received the American Hospital Association's Quest for Quality Prize and its 2021 Carolyn Boone Lewis Equity of Care Award, as well as the 2020 Centers for Medicare & Medicaid Services Health Equity Award for its efforts to reduce racial and ethnic disparities in care. With a commitment to every community it serves, Atrium Health seeks to improve health, elevate hope and advance healing – for all, providing $2.46 billion last year in free and uncompensated care and other community benefits.
About Advocate Health
Advocate Health is the fifth-largest nonprofit integrated health system in the United States – created from the combination of Advocate Aurora Health and Atrium Health. Providing care under the names Advocate Health Care in Illinois, Atrium Health in the Carolinas, Georgia and Alabama, and Aurora Health Care in Wisconsin, Advocate Health is a national leader in clinical innovation, health outcomes, consumer experience and value-based care, with Wake Forest University School of Medicine serving as the academic core of the enterprise. Headquartered in Charlotte, North Carolina, Advocate Health serves nearly 6 million patients and is engaged in hundreds of clinical trials and research studies. It is nationally recognized for its expertise in cardiology, neurosciences, oncology, pediatrics and rehabilitation, as well as organ transplants, burn treatments and specialized musculoskeletal programs. Advocate Health employs nearly 150,000 team members across 67 hospitals and over 1,000 care locations and offers one of the nation's largest graduate medical education programs with over 2,000 residents and fellows across more than 200 programs. Committed to equitable care for all, Advocate Health provides nearly $5 billion in annual community benefits.