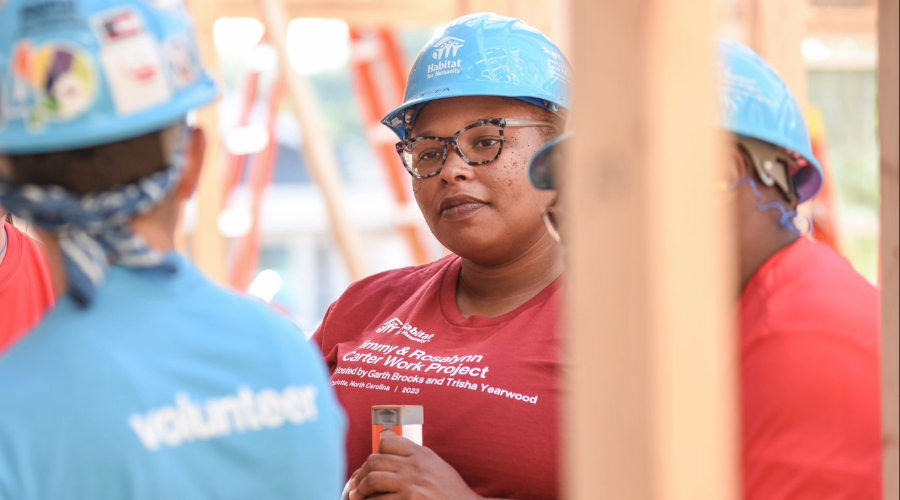 Atrium Health Reinvestment into Communities Grows
11.15.2023
Atrium Health News
Posts new record annual community benefit, topping $2.8 billion last year
CHARLOTTE, N.C., Nov. 15, 2023 – Charlotte-based Atrium Health set a new record for its annual community benefit. The 40-hospital system released its 2022 annual community benefit results today with the figure growing to $2.8 billion, its highest-ever amount for Atrium Health.
Community benefit, as defined by the IRS, includes community investments into free and discounted care for low-income patients, undercompensated care for those on Medicare and Medicaid and costs related to medical research, among other programs and services that promote health, well-being and community building.
Atrium Health is part of Charlotte-based Advocate Health, the nation's third-largest nonprofit health system, which contributed $5.9 billion in charitable care and services, representing 15% year-over-year growth compared to amounts the previous year for Atrium Health and Advocate Aurora Health, which combined in December 2022 to form Advocate Health.
"I am proud of the work of our teammates in, once again, setting a record for community benefit and caring for our communities in a way that sets us apart as a national leader," said Advocate Health Chief Executive Officer Eugene A. Woods. "Whether providing free care to thousands of low-income patients through our financial assistance programs, training the next generation of the health care workforce, investing in affordable housing or bringing virtual care to underserved communities and Title I schools across our footprint, our North Star has been – and always will be – how we are making our communities better."
"We're extremely proud of the reinvestments we're able to make into every corner of our communities," said Ken Haynes, president of Advocate Health's Southeast Region, which encompasses the entirety of the Atrium Health footprint in Alabama, Georgia, North Carolina and South Carolina. "Whether its supporting health clinics on a campus, a YMCA or in a disadvantaged neighborhood, helping alleviate hunger through nutrition programs – like our food rescue program, where we donate surplus food from our cafeterias to local food pantries – or addressing the behavioral health crisis in our service areas and beyond, Atrium Health is dedicated to health, hope and healing for every hand we hold and every life we touch."
Atrium Health and Advocate Health are also deeply invested into medical education, with Wake Forest University School of Medicine serving as the academic core of the enterprise, and is involved with medical training programs at multiple colleges across its footprint.
"It's critically important we recruit and train talented people to further our efforts to improve equity and access to the highest quality medical care," added Haynes.
At $5.9 billion, Advocate Health returns the equivalent of $16 million per day to communities across the six states it serves in the form of community benefit. Advocate Health's community benefit investment is one of the largest among health systems in the nation and builds on Advocate Health's pledges to advance health equity and improve affordability by addressing unique community needs and making financial assistance more accessible.
"Our investments, which reflect the unique and evolving needs of our patients and communities, are guided by our commitment to be a force for meaningful social impact," said Jim Skogsbergh, chief executive officer of Advocate Health. "We are particularly proud of our many programs that aim to eliminate barriers to health and wellness."