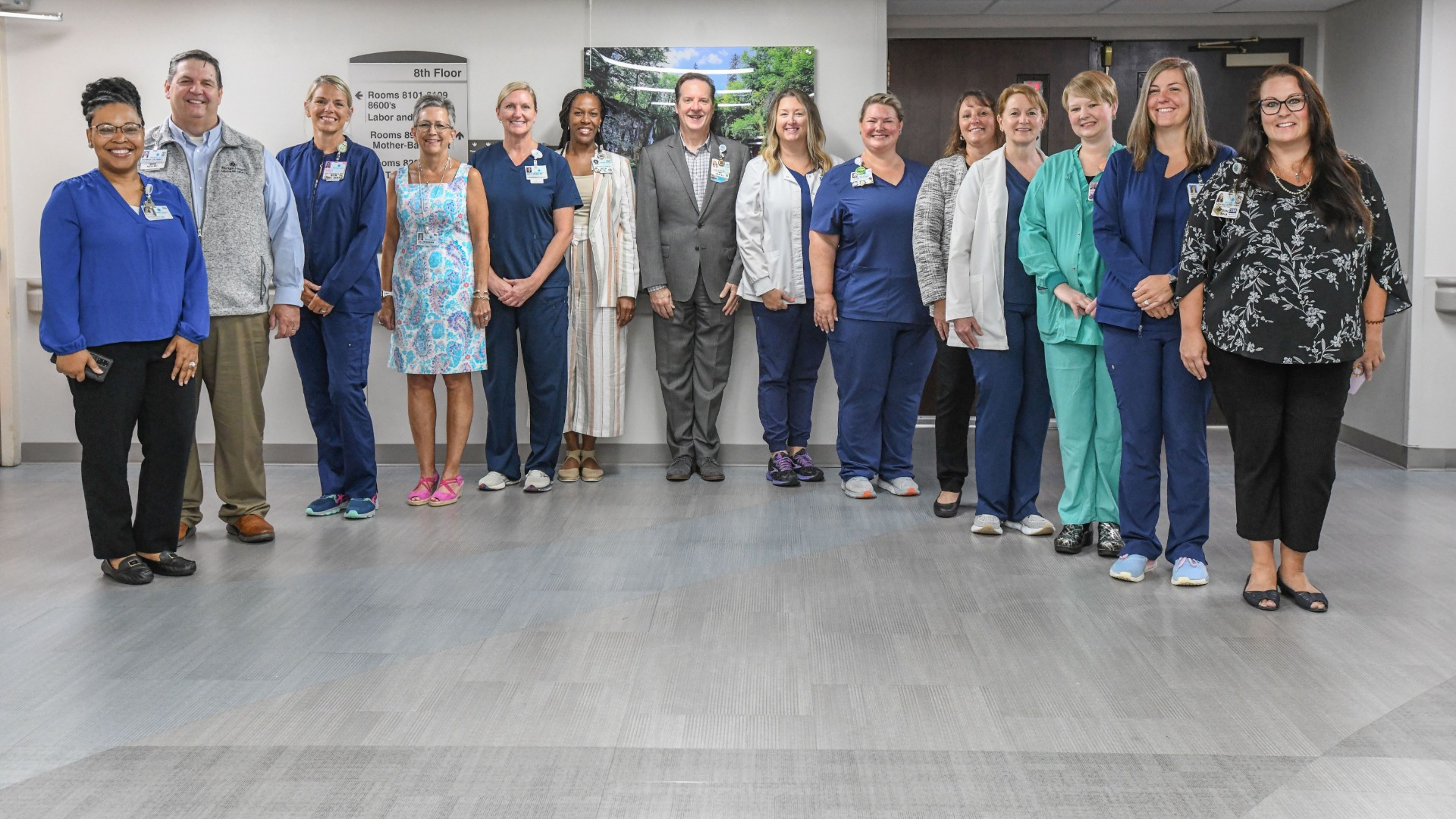 Atrium Health Teams Receive Magnet Recognition for Excellent Nursing Care
07.20.2023
Atrium Health News
Achievement marks highest honor for professional nursing practice
CHARLOTTE, N.C., July 20, 2023 – Atrium Health Carolinas Medical Center and its outpatient clinics, as well as Atrium Health Levine Children's Hospital, Atrium Health Levine Cancer Institute and Atrium Health Mercy have again achieved Magnet redesignation from the American Nurses Credentialing Center's Magnet Recognition Program®. National Magnet status is the highest national honor for professional nursing practice and distinguishes health care organizations that meet rigorous standards for nursing excellence.

"Magnet recognition is a tremendous honor not just for the nurses at Carolinas Medical Center, but for all nurses across Atrium Health," said Mary Beth Kingston, executive vice president and chief nursing officer for Advocate Health, of which Atrium Health is a part. "Our repeated achievement of this designation highlights the continued pursuit of nursing excellence and delivering the best care for our patients and our community."
The American Nurses Credentialing Center (ANCC) Magnet Program® distinguishes health care organizations that meet rigorous standards for nursing excellence. There are currently just over 600 Magnet-designated facilities in the nation. Carolinas Medical Center is one of 12 Magnet-designated hospitals across Advocate Health. Once designated Magnet, hospitals must apply for redesignation every few years. With each application for ANCC Magnet designation or redesignation comes an extensive appraisal of a hospital's nursing services, clinical outcomes and patient care. It includes research as well as interviews with nurses, patients and families. With each application, the standards for nursing excellence become more rigorous.
"The bar for what qualifies as nursing excellence is always rising," said Robert Rose, vice president and chief nurse executive of Atrium Health's central area, which includes the Charlotte metropolitan area. "At Atrium Health, our nurses are proud to be pushing those standards even higher. We are continuing to innovate and lead the future of nursing practice from virtual technology to groundbreaking research. In short, Atrium Health nurses are changing the way we care for patients – for the better and for all."
Studies have demonstrated that Magnet-recognized hospitals typically provide a higher quality of patient care, including lower mortality rates and better patient satisfaction. Magnet hospitals also experience lower turnover and lower rates of burnout among nursing staff. The recognition is also directly linked to a hospital's ability to attract and retain qualified, highly educated nursing staff.
When applying, an organization must provide documented evidence to demonstrate how staff members sustained and improved Magnet concepts, performance and quality over the four-year period since the organization received its initial recognition.
Magnet® and Magnet Recognition Program® are registered marks of the American Nurses Credentialing Center.