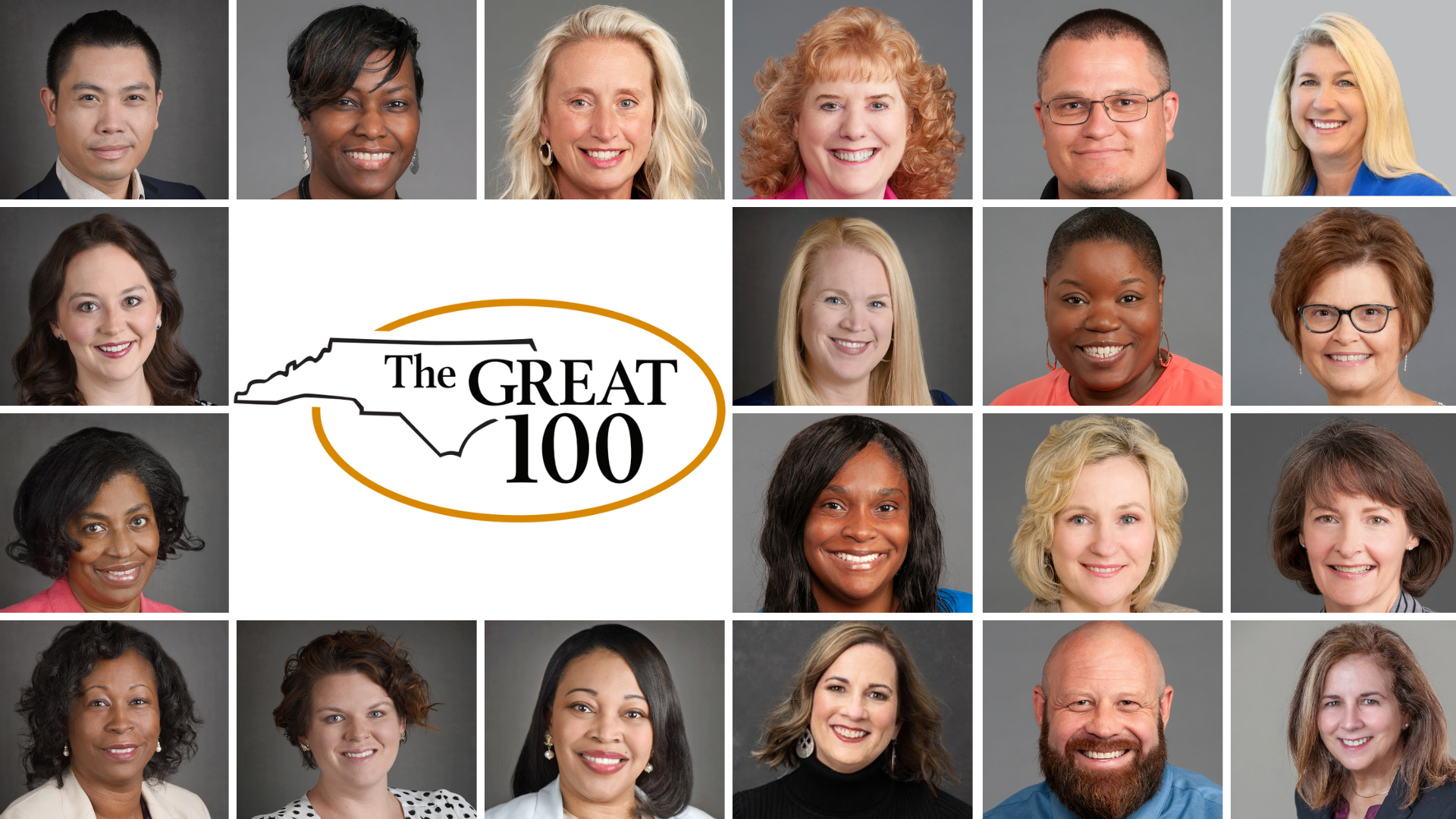 Twenty Atrium Health Nurses Among Top 100 in North Carolina
08.08.2023
Atrium Health News
Nurses honored for their commitment to their patients, communities and the nursing profession
CHARLOTTE, N.C., Aug. 8, 2023 – Atrium Health is proud to announce that 20 of its nurses were named North Carolina Great 100 nurses for 2023, more than any other organization in the state. Out of hundreds of applications, only 100 nurses are selected each year by their peers for this prestigious honor, which recognizes nursing excellence in North Carolina.
"These 20 nurses represent the continued commitment to nursing excellence across Atrium Health," said Mary Beth Kingston, executive vice president and chief nursing officer for Advocate Heath, of which Atrium Health is a part. "Atrium Health nurses have long led the way in nursing excellence, innovation and care. For these 20 nurses to be recognized by their peers for this once-in-a-lifetime honor highlights their extraordinary commitment to our patients, their families and the communities we are privileged to serve."
The Great 100, Inc. has been honoring North Carolina nurses' commitment to excellence for more than 30 years and also provides scholarships for nursing education in the state. This year's Great 100 class was selected from hundreds of applicants, based on several criteria:
Promotes and advances the profession of nursing in their practice setting and/or community.

Demonstrates integrity, honesty and accountability.

Displays commitment to patients, families and colleagues.

Demonstrates caring and assists others to grow and develop.

Radiates energy and enthusiasm and contributes to overall outcomes in their practice setting.
The nine nurses recognized in the Charlotte area are: Phyllis Justus from Atrium Health nursing administration; Ashleigh M. Taylor from Atrium Health Levine Children's Hospital; Cyril Amoin, Sidonne Hobbs and Miranda Scoggins from Atrium Health Carolinas Medical Center; Jaclyn M. Duncan from Atrium Health Kings Mountain; Kotaya Griffith from Atrium Health Senior Care; Venice Dixon from Atrium Health Union and Missy Baker from Atrium Health Union West.
The 11 nurses recognized in the Winston-Salem area are: Sandra Bowman, Makia Cade, Tawanna Hairston, Carolyn Huffman, Jennifer Ingle, Anika Lyerly, James (Mack) Tolbert, Carolyn Williamson and Laneita Williamson from Atrium Health Wake Forest Baptist; Heath Earley from Atrium Health Wake Forest Baptist Brenner Children's Hospital; Rebecca Tamayo from Atrium Health Wake Forest Baptist High Point Medical Center.