As we continue to get back into the normal swing of things and work to move past the COVID-19 pandemic, now is a great time to take control of your health again. Many have delayed or missed appointments with their primary care provider since the onset of COVID-19, but Atrium Health is here to remind you that it's time to start prioritizing you, and with a new, innovative program we've rolled out, primary care has never been easier.
During the early stages of the pandemic, many people avoided seeking care as healthcare systems across the country learned to navigate a new virus – but today, patients can rest assured that Atrium Health has learned to adapt, while keeping the safety of our community members and teammates top of mind.
"Our primary care, women's care and pediatric offices have worked diligently to quickly adjust and provide easier care options for our patients," says Suzanna Fox, MD, deputy chief physician executive and senior medical director of the women's care service line and primary care division at Atrium Health. "We have implemented a number of changes since the onset of the COVID-19 pandemic, and patient and teammate safety remains our number one priority - but we also wanted to make it easy."
In fact, we've not only adapted during the pandemic – we've evolved, too. We're improving our methods of care delivery along the way, leading the way to better visits and transforming primary care as we know it, making it easy for our community to take control of their health.
Introducing Atrium Health Advantage
Even before the pandemic, Atrium Health had been planning to implement a program that offered more convenient, accessible care options, designed by utilizing consumer research and taking direct feedback from those whose input matters the most – patients and community members.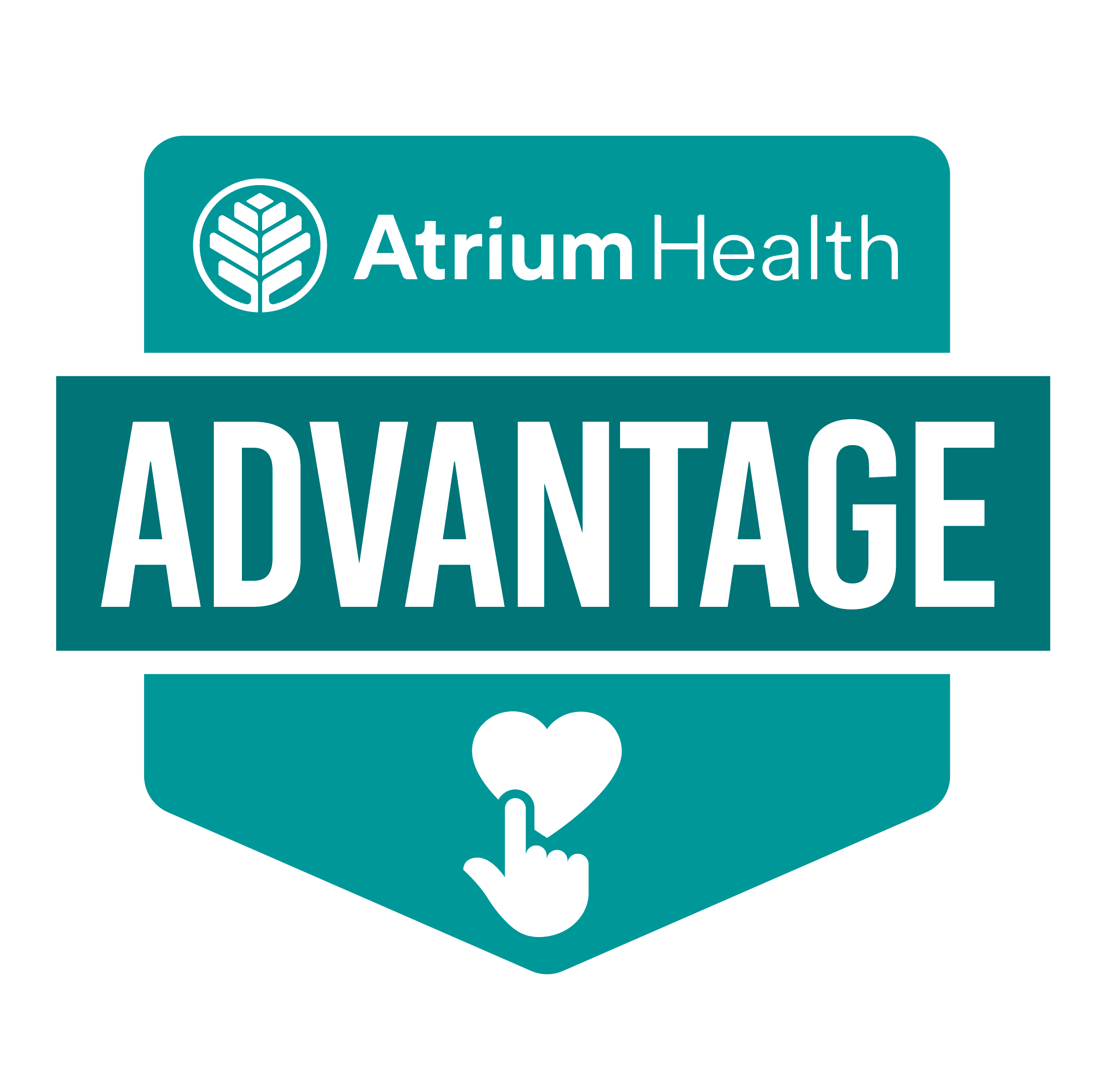 The results of the consumer research guided a new program to pilot these innovations and future innovations, called Atrium Health Advantage.
The onset of COVID-19 made it clear that these changes and improved offerings would be more significant and in-demand than ever, and even helped guide the way these new offerings were initiated. It became clear that many of the new rules put in place due to COVID-19 shouldn't be temporary measures, but long lasting changes.
These new changes have not only allowed providers to offer safe primary care during COVID-19's spread, but they improve the quality of care overall. "These offerings are part of an innovative approach to meet the demand of our community. We want to shape the way healthcare is delivered today and in the future," says Dr. Fox.
As the region's leading healthcare provider, Atrium Health is excited to be able to offer this exclusive program that ensures both new and existing patients get the care they need in a way that is safe and convenient for them. Currently, 41 primary care, women's care and pediatric practice locations in South Charlotte, Fort Mill, Rock Hill and Union County have adopted these pilot improvements as standard practice. Ultimately, the goal is to learn how these improvements impact care, which will in turn help identify exactly what patients want and need so we can make sure to offer everything they're looking for. The initial improvements include:
Primary care appointments promised within 24 hours for both current and new patients
Priority appointments for the most in-demand specialty care services, including heart, cancer, dermatology, pulmonology (or respiratory health), gastroenterology, orthopedics and sports medicine
Virtual waiting rooms: Wait in your car or outside; we'll text you when we're ready for you
24/7 chat to help you answer questions when you need them answered
Care available every day, at all hours, via video visits, eVisits, and our urgent care locations
With these offerings, community members continue to have access to Atrium Health's 24/7 primary care that's safe and convenient – when they need it, how they need it, but with the added benefits that make prioritizing your health easy.
Looking Ahead
Although COVID-19 has brought moments that have broken hearts and tested resolve, it's also provided opportunities to rethink the way that primary care is delivered – something Atrium Health has been working towards even before the pandemic. We're continuing to design a better way to care for our patients, around the clock, wherever they are. If you've delayed a primary care appointment due to COVID-19, we want to assure you that we are here to offer you the care you need, when you need it.
"In the era of COVID-19 and beyond, innovation is key to provide safe, effective care to all," says Dr. Fox. "We are excited to be able to provide these improvements and learn from them, helping us develop the next wave in innovative primary care, too."
Read more information about Atrium Health Advantage.