Skip Navigation
Visitor Restrictions Update:
Because flu & RSV cases are on the rise, starting November 16, children 12 and younger are restricted from visiting hospitals, certain inpatient facilities, and all emergency departments.
Learn more
.

All too often, barriers – like where and how people live – separate patients from the world-class cancer care they need. Our mission? To tear those barriers down.
Here's how we're doing it:
With our unique hybrid academic and community care model, we're pioneering world-class medicine, then bringing it directly to patients at more than 25 locations across the Carolinas.
Selected as part of the elite Bone and Marrow Transplant Clinical Trials Network, we're offering patients unprecedented access to cutting-edge clinical trials for blood cancers.
Supported by two grants totaling $14.1 million, we're leading a team to improve access to high quality, evidence-based care for sickle cell patients in the Southeast.
As the world's first cancer network to earn Planetree designation, the highest distinction recognizing patient-centered care, we never stop putting patients first.
At Levine Cancer Institute, we have more than 1,000 team members in North and South Carolina who provide the highest quality care for more than 15,000 new cases each year. Trained at some of the best cancer programs in the country, our team of oncologists and hematologists is experienced in treating the full spectrum of solid tumor and blood cancers, including the rarest and most challenging cases.
Region's only adult blood and marrow transplant unit performing autologous and half-matched transplants, with some of the best outcomes in the nation
Three Phase 1 clinical trial units, so patients have access to promising trials and next-generation therapies closer to home
Robust survivorship program, including a senior oncology clinic and the Southeast's only inpatient cancer rehabilitation team
More than 40 patient navigators and one of the nation's first navigator academies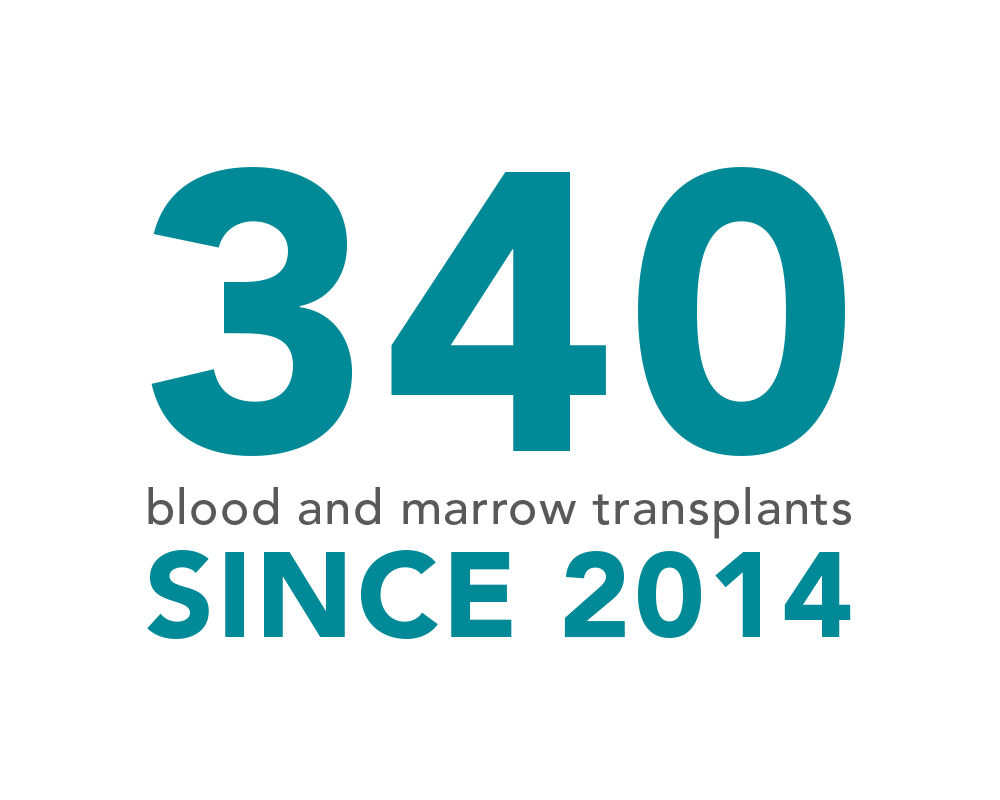 Tomorrow's Oncology Treatments, Today
Offering some of the nation's most innovative programs, we're proud to be at the forefront of cancer care.
Named a Blue Distinction Center for Complex and Rare Cancers, we provide some of the most groundbreaking treatment options available
We are accredited by the Foundation for the Accreditation of Cellular Therapy (FACT) for our commitment to quality patient care
Our surgical oncology program was awarded the 2016 Outstanding Achievement Award by the Commission on Cancer (CoC) of the American College of Surgeons (ACS)
We've created standardized clinical pathways for 15 tumor types to ensure treatment is consistent for all patients across our network
Our specialists collaborate via virtual tumor boards, thanks to advanced remote technologies
We are a nationally leading enrolling site in clinical trials, giving patients access to the latest in cancer treatment regardless of their location
High-quality care means supporting patients all along their treatment journeys. As the nation's only cancer network awarded Gold Certification for Excellence in Person-Centered Care by Planetree International, we're committed not just to treating a disease but also to treating an individual.
To refer a patient or collaborate with one of our physicians, call our physician connection line at 704-512-7878. It's the first step in creating a personalized treatment plan for your patients at one of our 25+ locations. You'll be involved throughout the treatment process until we can successfully transition patients back to your care.