Grant Will Provide Financial Planning Assistance for Levine Cancer Institute Patients, Families
01.23.2019
Atrium Health News |
Cancer Care |
Levine Cancer Institute
Atrium Health's Levine Cancer Institute is proud to be a grant recipient of the Foundation for Financial Planning -- as one of 17 nonprofit organizations who will work to help deliver pro bono financial planning to families battling cancer. This is the first year Levine Cancer Institute has received a grant from FFP.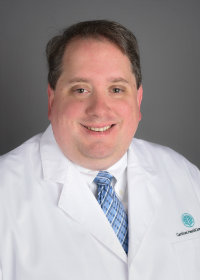 "We expect that by decreasing the financial stress and difficulties these greatly at-risk patients are experiencing, we will see not only an improvement in their quality of life but also an increase in their survival," says Greg Knight, MD, a hematology and medical oncologist at Levine Cancer Institute.
The FFP works with partners to activate thousands of volunteer financial planners to serve their communities. Organizations receiving grants in 2019 work to benefit clients including military veterans, active service members and their spouses, lower income seniors and family caregivers, domestic violence survivors, families affected by cancer, and more.
Jon Dauphiné, chief executive officer of FFP, added that three of the 2019 grant recipients are part of FFP's Pro Bono for Cancer effort, which connects cancer patients and their families to volunteer financial planners. "In partnership with multi-year grantees Family Reach and CENTS, we are engaging 20 hospitals nationwide," he said, "and in 2019, we plan to increase the number of referring hospitals to over 30. By the end of the year, we expect to serve over 500 families across the United States, ensuring that more people are empowered, educated, and better equipped to manage the complex and often overwhelming financial challenges that come with a serious cancer diagnosis."