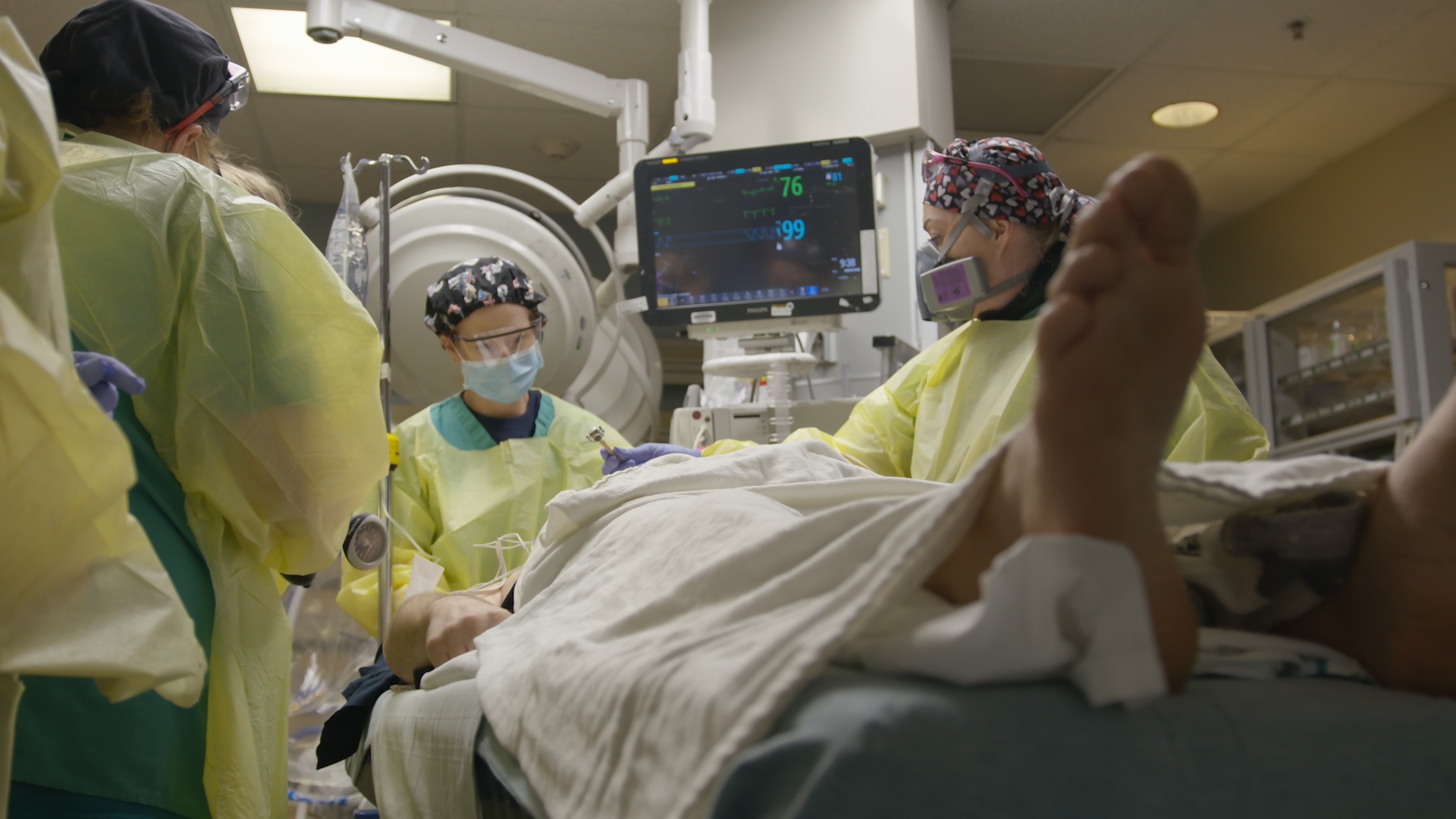 Atrium Health Carolinas Medical Center and Levine Children's Hospital Recognized as Charlotte's Only Level I Trauma Center
05.20.2020
Atrium Health News |
CMC News
CHARLOTTE, N.C., May 20, 2020 – Atrium Health Carolinas Medical Center F.H. "Sammy" Ross Jr. Trauma Center and Atrium Health Levine Children's Hospital Hemby Pediatric Trauma Center have been re-verified as Level I Trauma Centers, representing the only Level I Trauma Centers in the Charlotte region. This achievement recognizes Atrium Health's dedication to providing the highest level of comprehensive care for critically injured patients in Charlotte. Trauma center verification is a comprehensive evaluation process conducted every three years by the American College of Surgeons (ACS) to assess and improve trauma care. The ACS verifies the presence of the resources for optimal care of injured patients, including readiness, resources, policies, patient care and performance improvement.
A Level I Trauma Center provides an invaluable resource to patients and the community, with the total care for every aspect of injury – from prevention through rehabilitation. Elements of a Level I Trauma Center include:
24-hour in-house coverage by general surgeons with fellowship training and board-certification in the care of injured patients.
Prompt availability of care in specialty areas such as orthopedic surgery, neurosurgery, anesthesiology, emergency medicine, radiology, internal medicine, plastic surgery, oral and maxillofacial, pediatric and critical care.
Being a referral resource for communities in nearby regions.
Providing leadership in prevention and public education to surrounding communities.
Implementing continuing education programs for the trauma team members.
Incorporating a comprehensive quality assessment program.
Operating an organized teaching and research effort to help direct new innovations in trauma care.
Offering programs for substance abuse screening and patient intervention.
Meeting the requirements for annual volume of severely injured patients.
"This recognition is a reflection of the outstanding medical services and expertise across Atrium Health and we are privileged to provide this unique level of care to the patients we serve," said Dr. David Jacobs, medical director for the F. H. "Sammy" Ross, Jr. Trauma Center and chief of trauma section, division of acute care surgery at Atrium Health.
Atrium Health also has Level III Trauma Centers at Atrium Health Cleveland and Atrium Health Cabarrus. These locations are equipped to treat traumatic injuries 24/7 and may transfer patients with the most severe injuries to the Level I Trauma Center in Charlotte. Additionally, Atrium Health is the lead organization and sponsoring hospital of the Metrolina Trauma Advisory Committee, as selected by the NC Office of Emergency Medical Services (EMS). In this capacity, Atrium Health provides regional plans, policies, guidelines and performance improvement initiatives for trauma care.
"To be re-verified as the only pediatric Level I Trauma Center in Charlotte reinforces the fact that we are the most prepared and best equipped team to deliver life-saving critical care that the children in our community need," said Dr. Steven Teich, co-medical director of pediatric trauma at Atrium Health's Levine Children's Hospital. Atrium Health's adult and pediatric trauma centers have also added extensive safety measures and initiatives to provide peace of mind to patients by establishing COVID-Safe care standards. COVID-Safe care standards build on its deep clinical expertise to contain COVID-19 and ensure the safest environment possible.
---
About Atrium Health:
Atrium Health is a nationally recognized leader in shaping health outcomes through innovative research, education and compassionate patient care. Headquartered in Charlotte, North Carolina, Atrium Health is an integrated network not-for-profit healthcare system with over 70,000 teammates at nearly 40 hospitals and 900 care locations. With locations throughout the Carolinas as well as Georgia, Atrium Health is a leading-edge innovator in virtual care and mobile medicine. It provides top-ranked pediatric, cancer and heart care to patients, as well as specialized musculoskeletal programs and organ transplants. Ranked among U.S. News & World Report's Best Hospitals in seven different specialties, it has also received the American Hospital Association's Quest for Quality Prize. Its flagship hospital, Atrium Health's Carolinas Medical Center, is the region's only Level I trauma center and is consistently rated among the nation's best. With a commitment to every community it serves, Atrium Health seeks to improve health, elevate hope and advance healing – for all. Last year alone, Atrium Health provided more than $2.07 billion in free and uncompensated care and other community benefits.