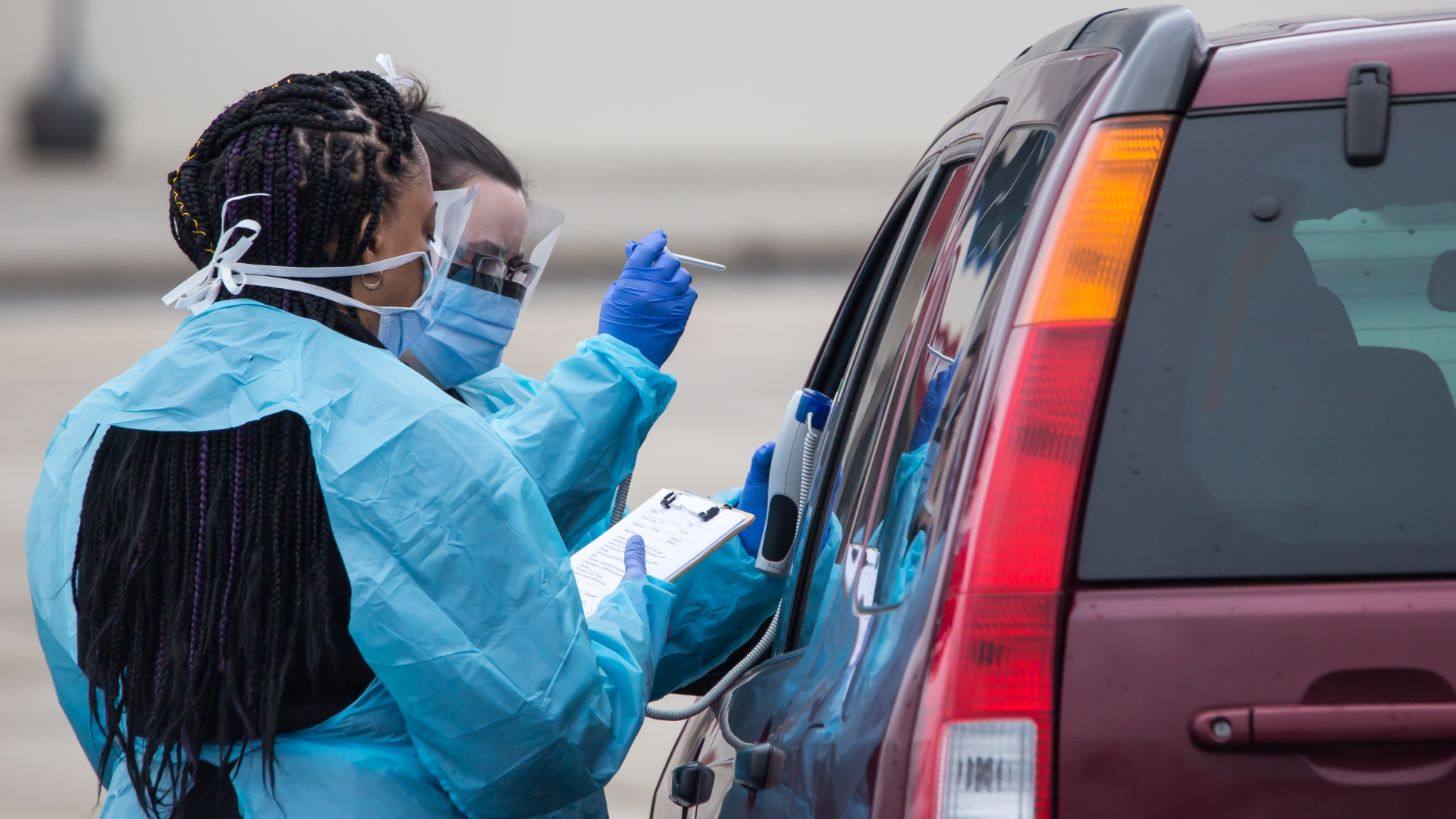 U.S. Health and Human Services Secretary Visits Atrium Health COVID-19 Testing Sites in Charlotte
01.01.0001
Atrium Health News
U.S. Health and Human Services Secretary Alex Azar will tour Atrium Health's coronavirus disease 2019 (COVID-19) testing site at Charlotte Motor Speedway and meet with Atrium Health President and CEO Gene Woods and other leaders, during a visit to Charlotte on Thursday, May 21. Atrium Health opened the remote testing site in partnership with the Charlotte Motor Speedway in late March, making it the first professional sports venue in the country to serve the community in this way.
Secretary Azar will also tour Atrium Health's new MED-1, the second of our mobile hospitals that was delivered earlier this year.
A complete emergency department on wheels, both MED-1 mobile hospitals consist of 14 acute care beds, a 2-bed operating room, digital X-rays, ultrasounds, an on-site lab, a pharmacy and other essential emergency department necessities. MED-1 is fully staffed by Atrium Health teammates including physicians, nurses, medical technicians and support staff to provide expert patient care at a level that is expected in any emergency department.
After he visits the testing site, Secretary Azar will participate in a roundtable with local healthcare leaders to learn more about how North Carolina is working to slow the spread of the coronavirus and is preparing to reopen safely.
Secretary Azar's visit comes ahead of this weekend's Coca-Cola 600 at the Charlotte Motor Speedway. The Memorial Day weekend tradition will be held for the first time without fans, but with the help of Atrium Health teammates working to keep drivers, crew, employees and broadcasters safe and healthy.